Psychology today has a broader definition. Counselling Psychology in India has evolved in the last 2 decades. Psychology today is more than just the science of behaviour and mind. It is an academic discipline of behaviour, development, health, occupation and much more. As a Psychologist, one has to interact with different kinds of people across age groups. Psychologists in India face certain challenges like: 
Lack of trust
Insufficient information given by clients
Tricky customers who are difficult to handle
Clients who want guidance on education
Customers who expect solutions beyond their clinical and mental needs
How do Professional Psychologists in India overcome these challenges? In the month of June 2020, we interacted with 377 counsellors from a Psychology background to understand their journey from start to finish, challenges, scope of growth, and their mantra to SUCCESS.
Key Takeaways for you! 
In this article, we are going to share a special story and the 'X factor' that is missing from your Psychology Degree.
Meet Shreya Roy, a Professional Psychologist in India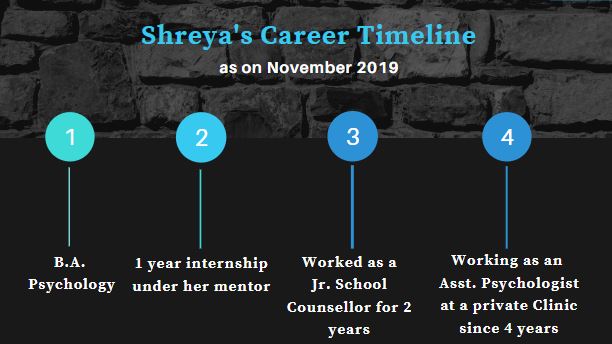 Shreya Roy is a professional Psychologist in India, based out of Mumbai. With over 6 years of experience in the field of Counselling Psychology, Shreya has gained notable recognition by her seniors, industry specialists and clients. In her words, "Becoming a Counsellor was always my dream. I had a clear roadmap prepared for my career and I feel privileged to receive training from my mentors and work with some of the best minds in the industry". 
Moreover, Shreya's inclination towards children directed her to specialize in child counselling. After giving 6 good years into this, Shreya started to feel stagnant. She lost the interest and passion to grow as a professional. This seems unusual for an achiever like Shreya, doesn't it?
Shreya's Challenges as a Psychologist 
Shreya was constantly stressed and frustrated with her work. She said "Some of my regular clients were disappointed and started rethinking if they should consult another Psychologist. This was an eye opener for me". She noticed that most of the parents and students visiting her for consultation were dealing with: 
Stress

Anxiety

Depression

Paranoia 

Peer Pressure 
to name a few… 
Apparently, 58% of her clients were diagnosed with these conditions because of academic stress, 22% because of clinical depression and 20% because of external factors and surroundings, eg: divorced or separated parents, bullying, peer pressure, etc.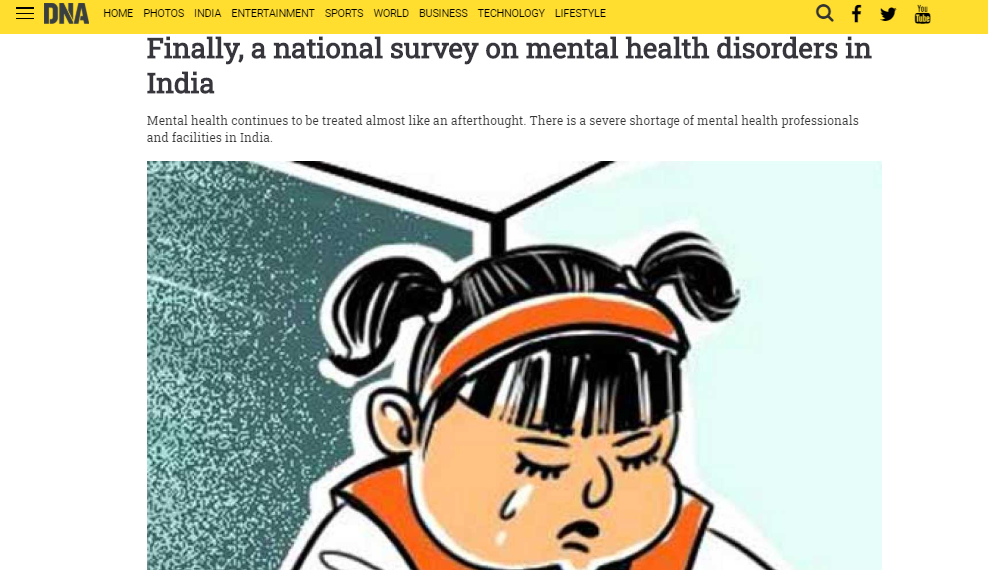 In this article, Dr. Rajesh Sagar, associate professor of psychiatry at New Delhi's All India Institute of Medical Sciences, says there is just one psychiatrist for four lakh Indians and Dr Mathew Varghese, professor and head of psychiatry at Bangalore's National Institute of Mental Health and Neuro-Sciences says there are only about 4,000 psychiatrists, 1,000 psychologists and 3,000 social workers for the whole of the country.
Now that's ALARMING! 
Traditional Psychology VS Modern Psychology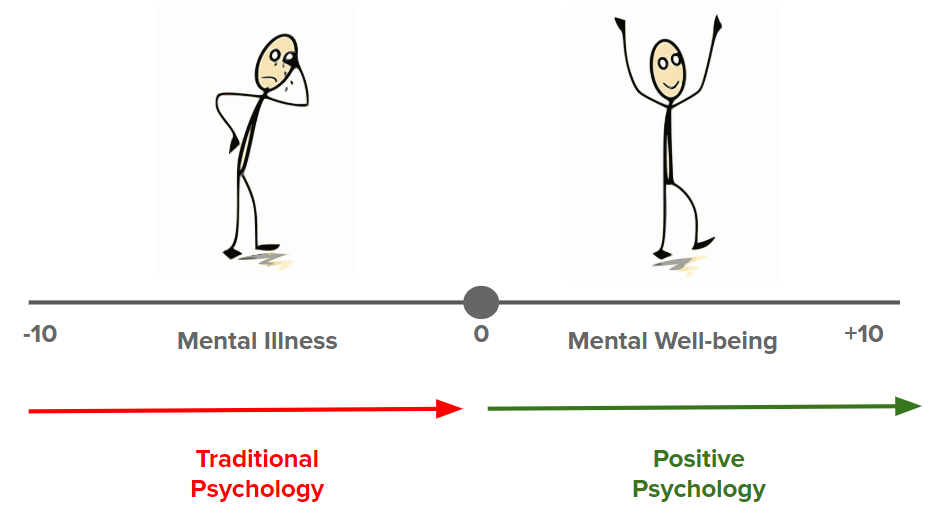 Counselling practices have evolved drastically over the years along with the needs of the people. To put it in simple words, Traditional Psychology is a practice that is focused on fixing an individual's weaknesses, whereas Modern Psychology also known as Positive Psychology is focused on encouraging an individual's strengths and social well-being. Therefore, positive psychology is popularly followed by most psychologists in India. 
There are 7 major perspectives of modern psychology: 
Psychodynamic 

Behavioural 

Cognitive

Biological

Cross-Cultural

Evolutionary

Humanistic
In conversation with Shreya, she said "I prefer modern-day psychology as it is positive and also provides scope to explore and learn more about different methods and techniques of counselling". Having said that, practicing any form of counselling also depends on the type of individual. Psychologists and Counsellors usually go with the flow while counselling an individual. 
The Big Realization – here's what was missing! 
Since Shreya's key area of interest was child counselling, she wanted to focus more on methods and techniques that cater to solving their problems. In her experience and knowledge, the deep-rooted cause for most students from grades 6 to 12 was linked to exams, careers, colleges, and jobs. That's when she realized that she needed to understand Modern-Day Career Choices that students face and be able to counsel around that.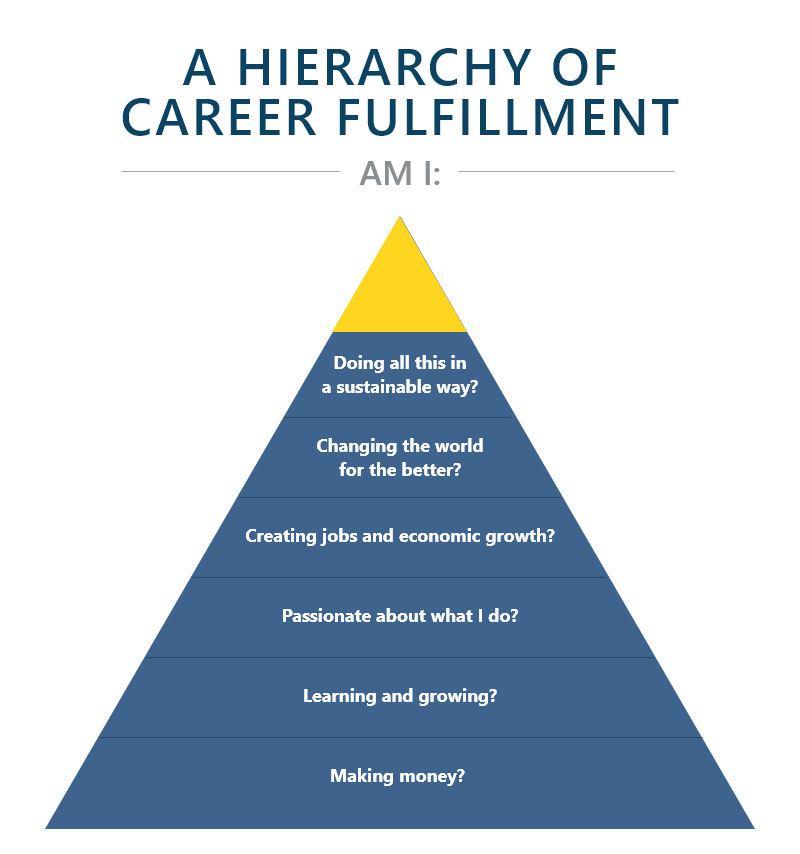 Yes, it is as simple as it sounds. Most of the Indian parents neglect Career Counselling thinking it is not necessary. While parents need to understand that their child needs solutions along with therapy. Shreya says "There it was, right there. When parents and students asked me about exams, entrances, colleges, emerging careers, I had bare minimum knowledge. This caused me to lose some really good clients. That's when I realized the need to focus beyond just my psychological counselling skills.".
Shreya was a great Psychologist but she wanted to be a good Career Counsellor too. B.A. Psychology and M.A. Psychology definitely gave her insights into career counselling as a branch, but there was a need to learn more about it. Since she already had reasonable years of experience and solid qualifications to back her professional life, she was looking forward to diplomas and training online programs in Career Counselling. 
Courses that will add value to your Psychology Degree
Shreya spoke to her mentors about taking a step to upgrade herself with courses that will add value to her qualification and skill-set. She also reached out to industry experts like Career Counsellors, Principals, and even some parents to know their thoughts and recommendation of courses. Finally, she picked some courses that we'd like to share with you: 
Udemy offers
Child Psychology (Advanced Level) – Accredited Certificate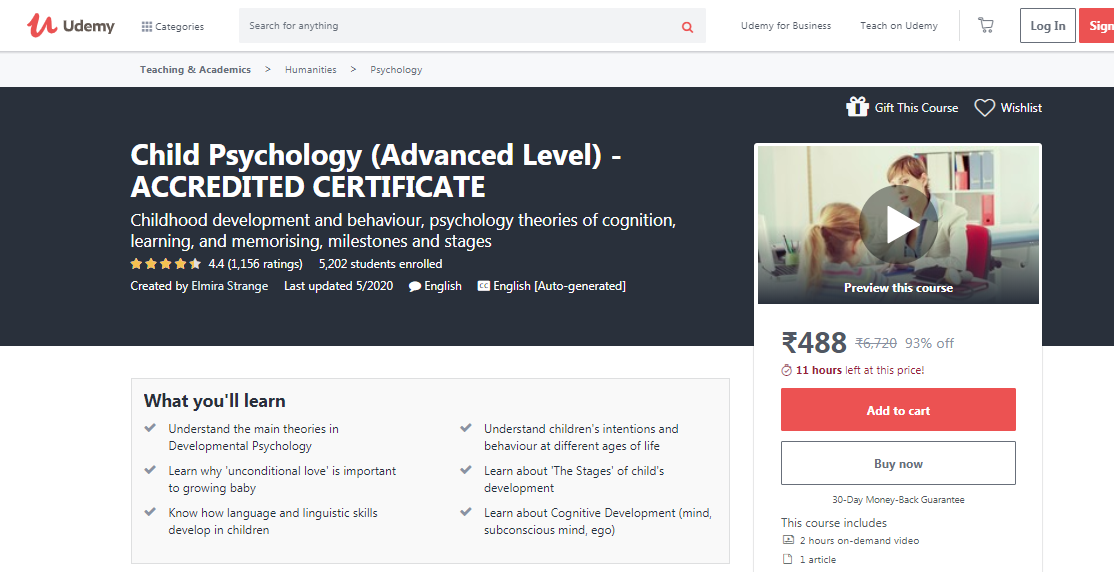 Univariety in Collaboration with UCLA Extension offers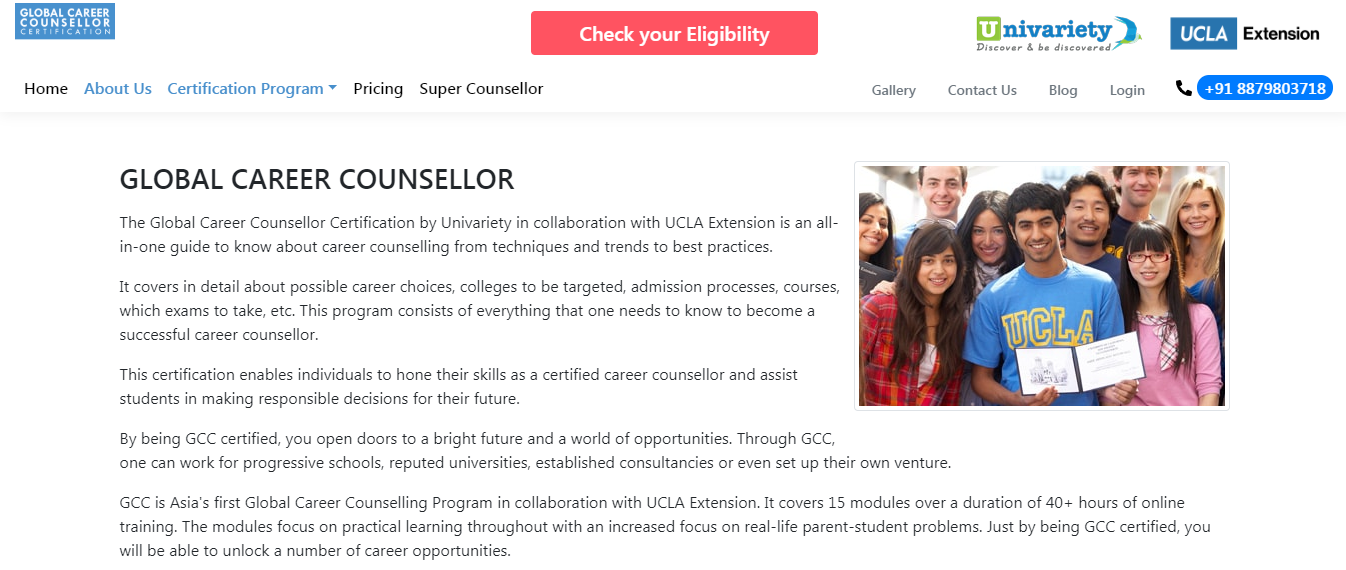 Alison offers
Advanced Parenting Skills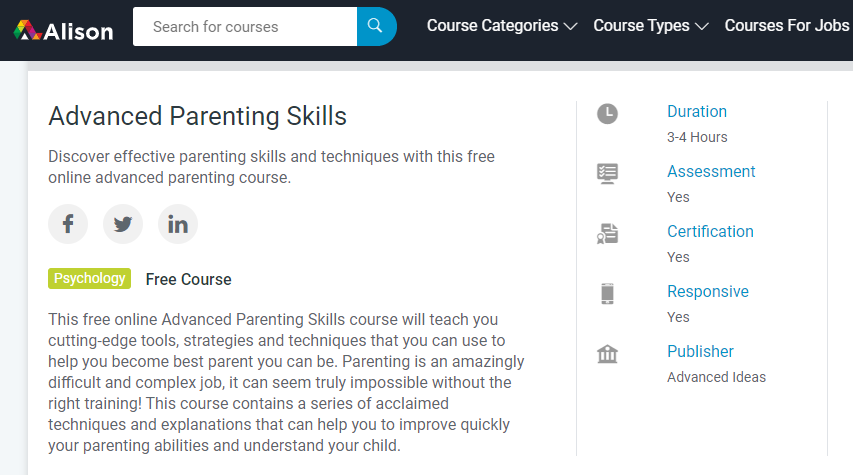 Some of these courses are free and some have a fee. After shortlisting these courses Shreya analyzed the pros and cons of each course and finally decided to go with the Global Career Counsellor Program by Univariety in Collaboration with UCLA Extension. Wondering why she chose this course?
Here's her answer,
"I was looking for a complete package that would give me information about the education system in India and abroad, exciting and emerging career opportunities, deep insights into careers and colleges, information on entrance exams and admission process, and a lot more. This course gave me an overview of all of it." 
An online course in this digital era is the most preferred form of learning by a majority of professionals across the globe. 
Shreya's Learnings
Shreya shared her experience of the Global Career Counsellor Program that covers 15 modules in a Video-PDF format over a duration of 40 hours. The program comes with the following takeaways: 
Recognized by India's top schools & universities  

Access to Psychometric Assessments 

Invitation to expert webinars 

Weekly updates about the education and counselling industry 

Invitation to 1-Day Immersion Workshops in major cities
And more… 
"The program is a complete package in itself. I am 100% satisfied with it and found back my inner passion towards counselling students. The course helped me diversify as a counsellor. I am now qualified and skilled to practice Psychology & Career Counselling.  I am sure this is going to help me further in my career".  She added. 

The Global Career Counsellor Program is trusted by 5500+ individuals across the country. 2700+ individuals who have completed this career counselling program are from a Psychology background.
Strengthen your base as a Psychological Counsellor 
There is tremendous diversity in Counselling as an industry. Right from Psychological to Career Counselling, there's so much that goes into each type of counselling. Ever wondered what if they were clubbed? Yes, you read that right! 
Psychology Career Counselling!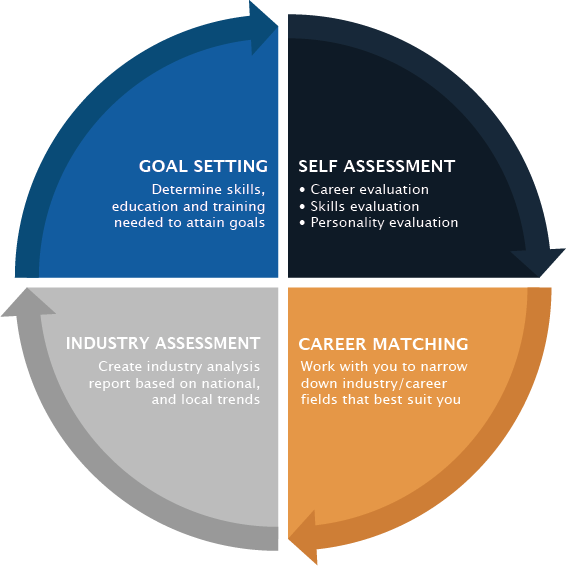 Let's run down the activities of a psychologist and relate them to that of a Career Counsellor
Assessment: Psychologists assess the root cause of all the problems and suggest correctional therapies. They put the individuals to certain tests to deep dive into their problems. Whereas, Career Counsellors use psychometric assessments to understand student personality types and offer suitable career-related guidance. With the qualification and skill-set, Psychologists can draw accurate reports of personality traits. This is the key to becoming a good Psychology Career Counsellor in India. Now, that fuels the process to assess the career guidance courses and zero in on the best one.
Goal Setting: On the lines of a psychologist setting goals for treatment, a career counsellor sets career goals for students and creates a roadmap for success. A

career counselling course

helps the counsellor to identify the key attributes in a student profile and map them to their dream university requirements. The course also helps counsellors to chalk out SMART goals for the students.
Help & Hand-holding: Psychologists help people to overcome their challenges and traumatic experiences. Likewise, career counsellors help students overcome the hindrances in their career path and handhold them to make informed decisions. A psychologist can be a great career counsellor as the ability to emote and empathize with the subjects is a common trait in both the professions, All they need to do is put their hands on psychology counselling courses.
Therefore, a Psychologist can become a great career counsellor.  but the former should gain insights into various courses. That makes a career counselling course imperative and it checks all the boxes of requisite skills to take up the profession. Career counselling in India is a growing field & psychologists can up their ante by doubling up as career counsellors.

Conclusion – Mantra to Success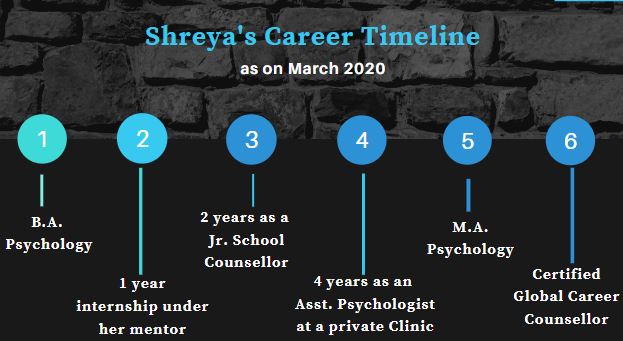 "I am a life-long learner! I look for ways and opportunities that challenge me and I learn from them. I always knew that my job as a Psychologist would be exciting but I never knew there could be more". 
The Global Career Counsellor Program not only added value in terms of knowledge but also gave Shreya the confidence and passion to strike back as a Good Counsellor. The course adds immense value and credibility through the Record of Participation by UCLA Extension and Green Belt Certificate by Univariety.
Today, Shreya is a recognized Counsellor who is an expert in child psychology and career counselling for high-school students. What a powerful package, isn't it? Soon after her M.A. and Global Career Counsellor Program, Shreya was promoted as a Senior Psychologist at the private clinic.
With this, not only did she gain recognition but Shreya and the clinic gained a lot of credibility and new clients.
All's well that ends well! It was so refreshing to share Shreya's journey with you. Who would have thought that a combination like this could actually exist? And more than that, it is the need of the hour! We wish Shreya all the best in her career. For achievers like her, there's no limit to learning.
It's time for you to strengthen your core with a structured form of training that will help you apply modern-day techniques. Want to know how?
Get an Expert advise for Counsellor Program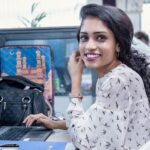 Sukriti is a Hyderabad-based Writer, covering the exciting world of Career Counselling and Entrepreneurship. She also writes about mega-trends in education, diversification for Teachers & other individuals with a focus on how innovation and upskilling can help them grow professionally. She is an MBA in Public Relations & Event Management. When she is not trying to understand complex changes & needs in the counselling and education industry, she enjoys travelling and watching movies with a cup of black ginger tea.