The creation of opportunities seems to be a mammoth task, but with determination and steadfast resolve, this can be achieved easily. The story of Ahsan Sayyed is a standing testimony to that. Ahsan never waited for opportunities to come by his side. He created them and today he is a successful Motivational speaker and Global Career Counsellor by University of California Los Angeles Extension and Univariety
About Ahsan Sayyed(Career Counsellor):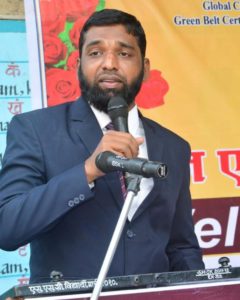 Ahsan Sayyed hails from Thane, Maharashtra. He holds a degree in Bachelor of Engineering from the Government Engineering College. Ahsan took up career counselling way back and he guided many students with his expertise. However, he felt there's more to explore and is looking for a comprehensive course. The ideal course should increase his learning curve and offer him insights on new-age careers. Another aspect of it is the course offering has to be dynamic. There should be an automatic upgrade with the new courses so that Ahsan can go through the new additions and update himself.
Ahsan came to know about Global Career Counsellor certification from Facebook and subscribed to it. The course taught him the nuances of counselling and helped him with proper ways and techniques to carry out the counselling process smoothly. The course also took him through the differences and objectives of different school curricula and their syllabi. For instance, CBSE, ICSE, State Boards, and others.
GCC Certification boosted my confidence while advising students about global courses, says  Ahsan.

This course has put him in a better position to help students with entrance exams guidance, visa process, admission, and application process of various countries.
I am a full-fledged career counselor equipped with all the necessary knowledge about Indian and Global universities. All thanks to GCC, remarks Ahsan in a state of excitement.
That's not all. Now,
Ahsan is a proud owner of his own Career Counselling firm. If we analyze the success graph of Ahsan, he started as an individual career counsellor and then he upgraded his skills with GCC and then created an opportunity to venture on his own, and now he is a successful entrepreneur.
Global Career Counsellor Certification:
Global Career Counsellor certification gives international recognition in the Counselling industry. Ahsan Sayyed leverages this certification in all his meetings and sessions with schools and students. He establishes an instant connect with the client by showcasing the wealth of information on courses under different modules of GCC. This creates a huge impact on the students and their parents.
Ahsan learned a lot of things with GCC such as application processes, admission strategies, the importance of extracurriculars, visa process, profile building, statement of purpose, knowledge about various K-12 school boards in India and their syllabus etc. He also got comprehensive information on various undergraduate courses. Students have to build a portfolio as a prerequisite to a few courses like Design, Fashion, Architecture, etc. Ahsan guides them to build a portfolio that adds up to their college-ready profile.
From Global Career Counsellor (GCC) Course:
GCC also helped Ahsan for his motivational speaking sessions. He took various insights and examples from the course modules and used them to perfection in his motivational sessions. Ahsan motivates the students at the start of a session, put them in a comfortable position, and then goes ahead with his counselling. The background information of the student helps Ahsan to offer better guidance and solve their problems easily. Once Ahsan gets to know the personality traits and intelligence type of the students through an assessment test, he creates a career roadmap for the students. He plays with the strengths and choices of the students and offers them the best guidance.
I give various talks on Public Speaking, Self Help, Teacher Training, among others and GCC has been an immense help in all my endeavors," avers Ahsan. He has expanded the horizon of counselling and moved into areas of Psychological training, Parenting workshops, Summer programs, and Extracurricular activities workshops at schools. He has ventured into the Corporate sector with Foundation courses, Business Development and Employee Productivity workshops, Goal Setting sessions, Leadership, Entrepreneurship Development, Women Empowerment workshops at various companies. Many happy schools, colleges, and corporate clients speak volumes about the great work of Ahsan Sayyed.
The story of Ahsan Sayyed is motivational to the core and explores the varied opportunities of a globally-acclaimed career course!
To know more about GCC Course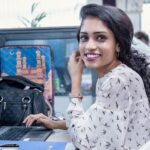 Sukriti is a Hyderabad-based Writer, covering the exciting world of Career Counselling and Entrepreneurship. She also writes about mega-trends in education, diversification for Teachers & other individuals with a focus on how innovation and upskilling can help them grow professionally. She is an MBA in Public Relations & Event Management. When she is not trying to understand complex changes & needs in the counselling and education industry, she enjoys travelling and watching movies with a cup of black ginger tea.