Overseas study Consultancies are organisations that deal with student admissions and offer end-to-end solutions to students seeking to study abroad. One of the most prominent ones with decades of experience is Global Reach. The overseas consultancy has decades of experience in helping students realise their abroad dreams. Global Reach has a long-standing reputation of being one of the most comprehensive study-abroad consultants in India and starts its process with exhaustive career counselling. The expert counsellors advise students on lucrative career options and match individual student profiles as per academic background, aptitude, and aspirations to suitable careers. The counsellors not only are knowledgeable about available options but also offer advice based on first-hand experience by visiting foreign academic institutions. 
Global Reach, since its inception 28 years ago, has been instrumental in placing more than 20000 students in different reputed foreign institutions along with counselling at least 100000 students. 
Global Reach, in its quest for optimum excellence, decided
To upskill its counselling force and offer the best guidance to clients. 

To offer the best career counselling experience, they felt there was a need for their counsellors to know about global Education Systems holistically

To train their counsellors with international validation and as per recognised standards 
In their journey to do that, Global Reach chose the Global Career Counsellor course to upgrade the knowledge of their counsellors and equip them with international validation. One of India's premium career counselling programs, Global Career Counsellor has guided thousands of individuals in the art of career counselling. 
The Global Career Counsellor(GCC) Program 
The Global Career Counsellor(GCC) program in association with UCLA Extension is India's most preferred career counselling program and covers 15+ modules over a duration of 40+ hours. 
It covers the possible career choices, colleges to be targeted, admission processes, courses, exams to take, etc. It also has reference reading material, interesting quizzes, trivia and case studies which will aid the learning process. 
This program consists of everything that one needs to know to become a successful career counsellor. From art to medicine, new upcoming careers and more, GCC covers it all. 
Some key highlights of the GCC course include: 
5000+ GCC Trained Counsellors 

700+ Partner Schools 

Impact of GCC on Global Reach 
Better guidance and Counselling on all aspects of overseas education 

Improved awareness of Global and Indian education systems 

Enhanced quality of Career Counselling for students

Improved marketing prospects due to the right branding mix

Meeting expectations of parents and students in a better manner
Over 90 counsellors of Global Reach are GCC Trained 
The GCC Experience
Become GCC trained from the best names in the industry: UCLA Extension and Univariety

Make your CV stand out and upgrade your career.

Connect and Learn from experts.

Get access to the hottest jobs with the Univariety Network 
With GCC, overseas consultants like Global Reach can– 
Understand students requirements better 

Assist students better 

Help students make the right choice with respect to college, course and country selection 

Prepare students for interviews, documentation and visa process 

Manage students and parents expectations closely 
Once a counsellor is GCC trained, they will be able to –
Monitor the progress and performance of students proactively 

Motivate and encourage students to explore various avenues 

Improve overall effectiveness of students 
Being an overseas consultant plus a career counsellor is a big win-win situation. Consultancies should encourage their counsellors to get such programs and they are a must for career growth, better guidance, and overall performance. 
Global Career Counsellor is a unique program with a good modules' quality. Top overseas consultancies have chosen the program for helping their students and clients in a better manner. 
CLICK HERE TO  GET THE GCC ADVANTAGE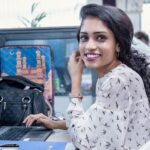 Sukriti is a Hyderabad-based Writer, covering the exciting world of Career Counselling and Entrepreneurship. She also writes about mega-trends in education, diversification for Teachers & other individuals with a focus on how innovation and upskilling can help them grow professionally. She is an MBA in Public Relations & Event Management. When she is not trying to understand complex changes & needs in the counselling and education industry, she enjoys travelling and watching movies with a cup of black ginger tea.