Deciding a career path is one of the most crucial decisions of life. It requires dedication and investment of time and effort. The career growth trajectory requires determination, continuity, and progression.
A successful career not only makes a person financially strong, but it also defines the person. A well-chosen career refines the persona of an individual and is a source of inner contentment. This is where a career counsellor comes into play.
Career Counsellors help individuals make the right career choice and enable them to achieve all of the above. The demand for career counselling jobs is currently on the rise. With a plethora of careers available today, it can become confusing for candidates to choose the right path for them.
It is the job of the career counsellor to guide candidates in the right direction and help them make the right decision according to their aptitude, interest, and qualification.
Job Opportunities For Career Counsellors?
Career counsellors help candidates in getting rightly placed in the industries and sectors best suited for them. Their role is in high demand in schools, colleges, and institutes that have student advisory cells. Recent business world reports show the scarcity of trained career counsellors in India. At present in India, there are 315 million students and 1 lakh counsellors. Compared to the United States, a country that has 56 million students and 2.6 billion counsellors, the dearth in the field in India is quite apparent.
Over 93% of Indian schools do not have dedicated career counsellors. School career counselling is acquiring importance in the wake of post-school skill-based training opportunities and job profiles. The role of career counselling becomes even more important in the scenario of the volatile job market, disruptive technologies, and fast-changing global business environment.
Click Here To Know About Career Counsellor Certification Program
 What are the Job Responsibilities of a Career Counsellor?
Career counsellors can significantly impact the career and life choices of individuals they counsel and the responsibility is substantive. The major responsibilities associated with career counselling include:
Providing career counselling and organizing career development sessions for candidates.

Developing programs to help students explore and plan different career options.

Working with the students on the requirements for career development.

Conducting workshops, training, and other events to help students develop their employability skills.

Developing positive working relationships with the co-workers, administration, and faculty of the schools to achieve the common goal.

Coordinating with different academic advisors to help students choose the right career path depending on their academic majors.

Analysing and researching current employment trends in the different industries and educate students about them.

Maintaining regular contact with employers and being updated about new job opportunities.

Helping students with interview skills, resume building and professionalism.

Conducting job search workshops and mock interviews to prepare students.

Conducting job fairs and career awareness events.
Qualification of a Career Counsellor?
The qualifications required to become a career counsellor are quite specific. Though it is not important to belong to any specific stream to become a career counsellor, skill-based knowledge of following domains can help:
Candidates who want to take up counselling as careers can think of studying psychology as an elective at 10+2 level. At the graduation level, the subject can be taken up as major or minor.
The subject of psychology deals with aspects of human personality, learning, decision making, skills, and aptitudes. Trained psychologists are able to map individual traits with jobs best suited for them.
Students of all streams whether science, technology or humanities can opt for psychology as an elective. The basic qualifications should ideally be coupled with a certification in Career counselling from a reputed program.
GCC (Global Career Counsellor Certification Program) is one of the best certification programs available for individuals who have the drive to pursue a career in Career Counselling as it imparts the skills and aptitude required to become a successful career counsellor.
Counsellors and career counsellors need to be elaborate as well as succinct in written and verbal communication. Their work requires them to correspond with candidates from different subject streams and cultures.
Proficiency in English, Hindi, and other languages are desired skillsets of career counselling profile.
A career counsellor needs to have updated information on verticals and industries. The job of career counsellors can be general and specific. General career counselling relates topsychometrics and matching suitability to fields.
Career counsellors use preliminary level counselling skills to help students and fresher candidates in identifying domains most suitable to their psychographics. Specific job counselling pertains to single or few verticals.
Apart from skill-based knowledge requirements of general counselling, industry job counsellor has updated knowledge of industry and verticals. The career counsellor relies on data and information on manpower requirements in segregated verticals to render the best career advice. 
Collating and updating industries and trend data can be cumbersome manually. Workability with IT and software lend high manageability and leverage to data and information and leverage. Data mining of the human talent pool helps career counsellors to reach out to most suitable candidates for specific jobs.
If you are planning to pursue a career as a career counsellor, it is the best time to delve into the field as the demand is constantly on the rise. Apart from your degree, make sure to get a professional certification in career counselling to ensure that you have the best chances of making a successful career in the field.
Click Here to Become a Certified Career Counsellor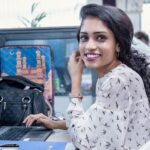 Sukriti is a Hyderabad-based Writer, covering the exciting world of Career Counselling and Entrepreneurship. She also writes about mega-trends in education, diversification for Teachers & other individuals with a focus on how innovation and upskilling can help them grow professionally. She is an MBA in Public Relations & Event Management. When she is not trying to understand complex changes & needs in the counselling and education industry, she enjoys travelling and watching movies with a cup of black ginger tea.