Hi there, welcome to the world of truth and facts! Whether you like it or not, most of you believed in the lies people told you about a Career in Career Counselling. By the end of this article, we will debunk all the myths and misconceptions you ever had about Career Counselling as a profession in India. 
We spoke to around 5,784 active Career Counsellors in our network to find out some common myths and misconceptions they were told before becoming a Career Counsellor in India. Some of them baffled us, but that's the whole point of myths right? We picked some of the most common lies people believed about a Career in Career Counselling.
8 Common Myths About A Career In Career Counselling
#Myth 1 – Psychology Background Is A MUST
Truth: Having a Psychology background is great, but not a MUST to have a Career in Career Counselling. 
Most people believe that Career Counselling is giving advice. It's high time to break this misconception because Career Counselling is more than just guidance, it involves consultation, assessments, analysis, evaluation, solution and results. It is a time consuming process and a serious one. If you have the passion to guide students and make a difference in their lives, don't fall for this lie. There are thousands of established career counsellors in India who have made it BIG without having a psychology degree or background.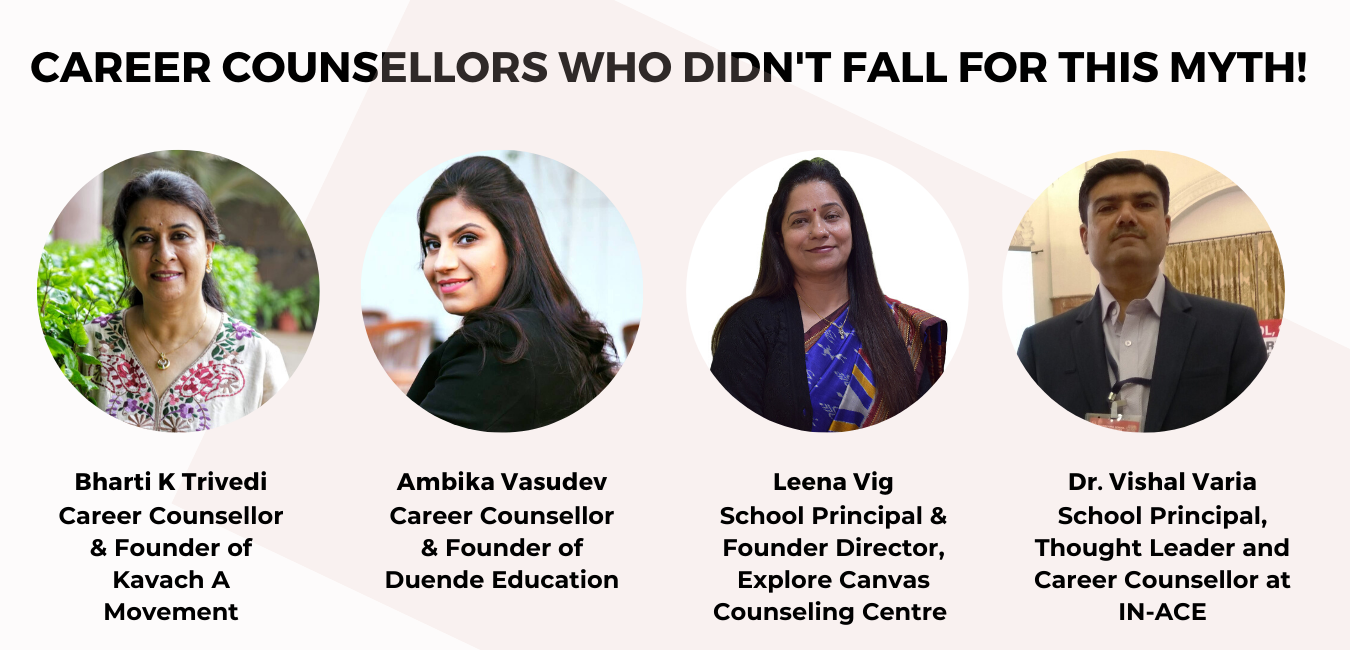 #Myth 2 – Need To Have Prior Work Experience   
Truth: To become a Career Counsellor, one needs passion more than experience. 
Any experience is good. But do you think all successful Career Counsellors had work experience to show? Obviously not! Career Counsellors are professionals who guide students towards the right career path. As a Career Counsellor, one needs to have the zeal, knowledge, techniques, skills and tools to be able to show students the right direction. Success and growth comes with time, but it is absolutely untrue that you cannot become a Career Counsellor without prior experience. Always remember that to grow a tree, you need to plant a seed.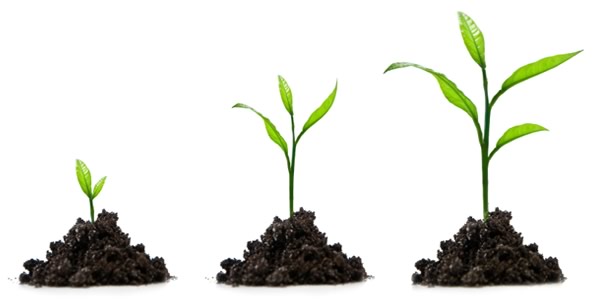 #Myth 3 – Limited Work Opportunities For Career Counsellors In India
Truth: Did you know that India needs 1.4 million Career Counsellors to maintain a globally accepted student-to-counsellor ratio? 
Now that's the fact that people won't tell you. India has the largest student population in the world, accounting for over 350 million students. That is HUGE and the number keeps increasing year on year. If you believed that there's not much scope for Career Counsellors in India, then you are not looking at the right place. Career Counselling has become one of the most sought after jobs globally with a gradually growing employment rate as per Industry reports. 
Read More: What is the Scope & Growth of Career Counselling in India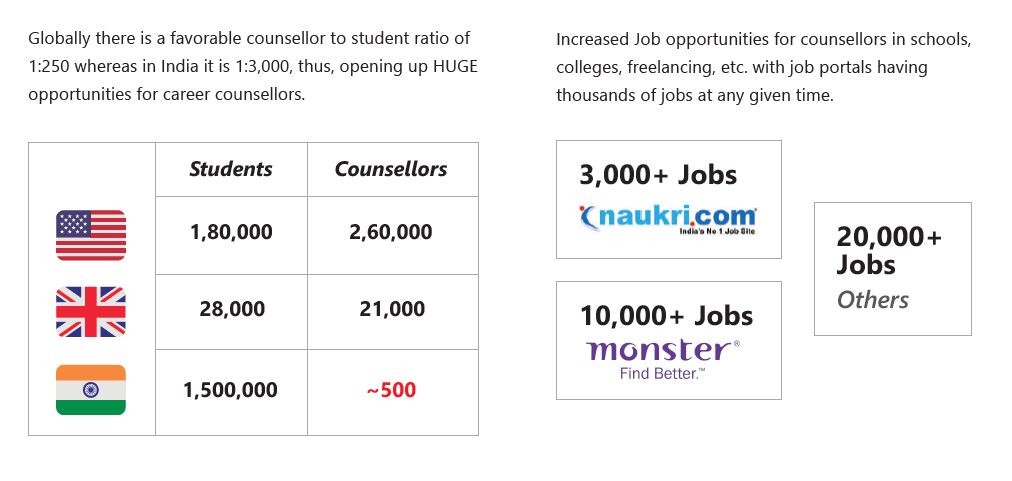 #Myth 4 – All Counsellors Do The Same Thing
Truth: Every child is different, every problem is unique, hence every solution is customized. There are multiple cuts to the job of a Career Counsellor and they absolutely do not do the same thing. 
But what is the 'same  thing' that everyone's talking about? Most people have a misconception that Career Counselling is all about college placements. Well, the fact is that a Career Counsellor gets into the details of students' interests and what's best suitable for them. The Career Counselling process depends on various factors like stream selection, course selection, ideal career, psychometric assessments, aptitude tests, college admissions, entrance exams and thousands of other things. In addition to all this, there are Career Counsellors who use different methods and techniques to guide their students. It varies from location, experience, type of consultation and more. For a Career in Career Counselling, innovation is a must. 
#Myth 5 – Indian Parents Don't Understand The Need For Career Counselling
Truth: In the last 5 years, Indian parents have become more aware about their child's career needs. They are willing to take an additional step to work on their child's interests to give him/her a successful career. 
Schools that follow IB and Cambridge curriculum offer in-house career counselling, therefore, parents and students are very much aware of Career Counselling and its need. In addition to that, ever since CBSE has made Career Counselling mandatory in schools across the country, more parents have started to demand for Career Counsellors. There will always be a category of parents who will deny the need for Career Counselling, but that does not mean it is not important or parents don't understand. 
In today's fast paced world, parents look for solutions that can keep their children occupied and make their time more productive. Univariety is India's largest career guidance platform for schools and students. It has partnered with 350+ schools in 80+ cities across the country. As per Univariety's Parent Survey career counselling is the need of the hour and most parents understand it very clearly. Parents also demand for counselling sessions from school and counsellors.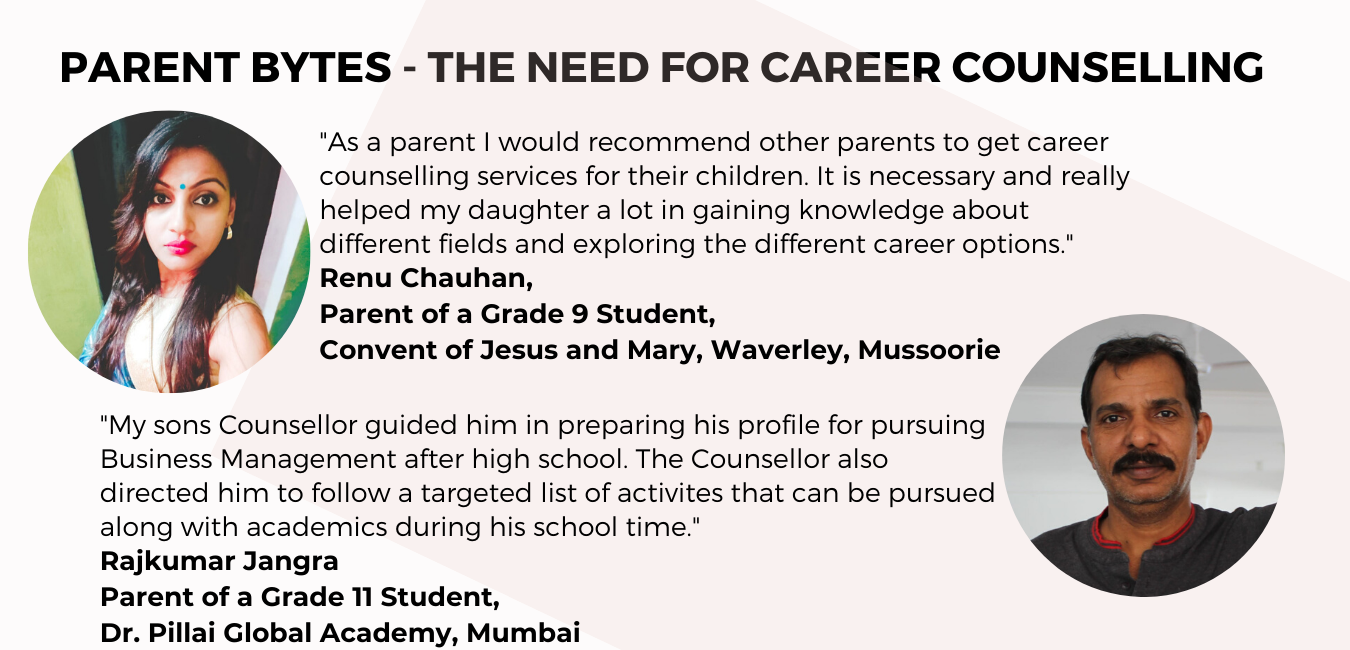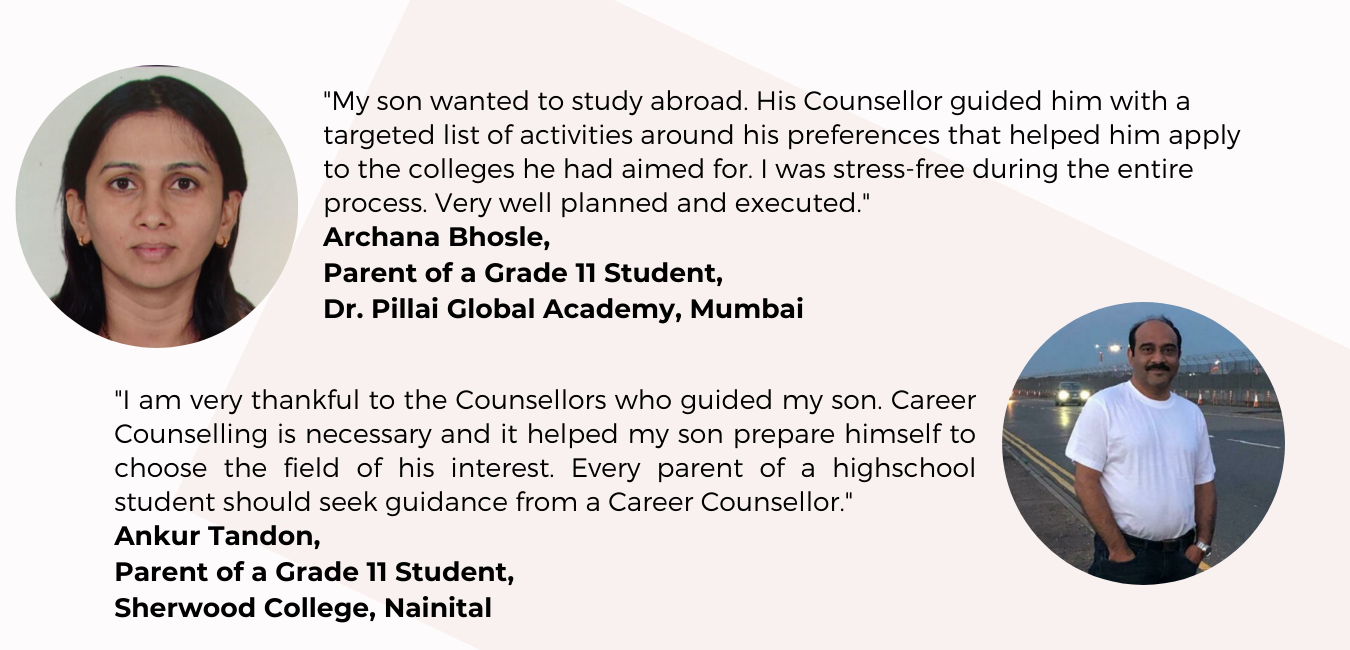 #Myth 6 – Career Counsellors Don't Get Paid Enough
Truth: There's immense earning potential in the field of Career Counselling. 
A Career Counsellor who is just a fresher usually earns between INR 25K  to INR 50K a month and the number keeps increasing with years of experience and services available to offer. A Career in Career Counselling opens up doors to a lot of opportunities and earning potential. 
Pro Tip: Don't just charge for your Career Counselling session. Try to innovate and make customized packages for your clients. Eg: You can add a Psychometric Test followed by Career Consultation session with you. This will make your services look professional and also act as an added earning opportunity. 
Read More: Earning Opportunities for a Career Counsellor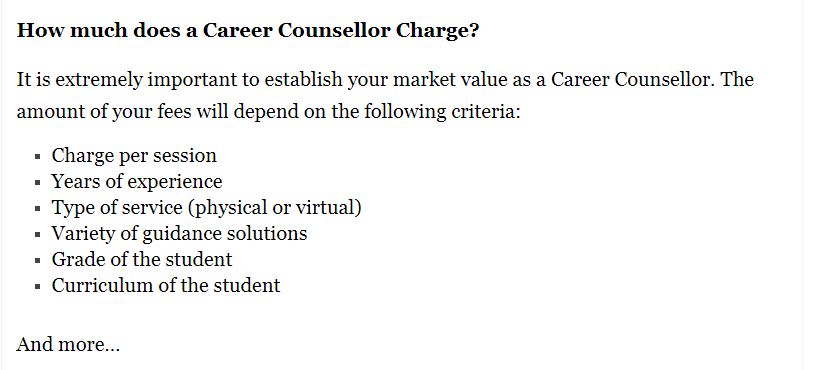 #Myth 7 – Becoming A Career Counsellor Needs A BIG Investment
Truth: A Career in Career Counselling will not make a hole in your pocket. It is quite affordable. 
Whether you are a graduate, teacher, psychologist, corporate professional, anybody can pursue a Career in Career Counselling. All you need is the right qualification and skill set. Therefore, get yourself trained from a reputed institute/program, have a good marketing strategy, implement it, also be open job opportunities. Many individuals with a degree in Psychology have often felt that they are not fully trained and qualified to become Career Counsellors. Refer to #Myth 1 in case you've forgotten that Psychology is not a MUST to become a Career Counsellor. You need to make the right investment at the right place. 
Read More: Asia's First Comprehensive Global Career Counsellor Certification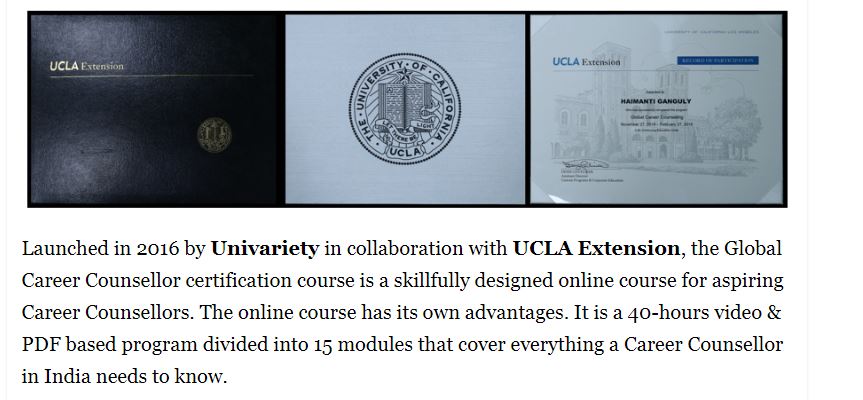 #Myth 8 – There's No Alternative Career Path for Career Counsellors 
Truth: Career Counselling as a profession is dynamic in nature. Being a trained and certified Career Counsellor can open up a horizon of opportunities. 
As a Career Counsellor, one can has the following options: 
Independent Career Counsellor 

Admissions Counsellor in a School/University

Overseas Consultant 

Motivational Speaker/Trainer
And more.. 
There's immense scope for a Career Counsellor. Now a days, Schools have an in-house Counsellor but during admissions and exams they require a helping hand, Universities look for placement officers, corporates look for Trainers, young parents look for Counsellors who can guide them on different boards, some parents specifically look for study-abroad expert guides, and the list goes on. 
All you need to have is confidence. Do not underestimate yourself. If you have the passion to guide students, you can definitely become a successful Career Counsellor. 
Here are some professionals from various backgrounds with one thing common – the Global Career Counsellor certification by Univariety in collaboration with UCLA Extension.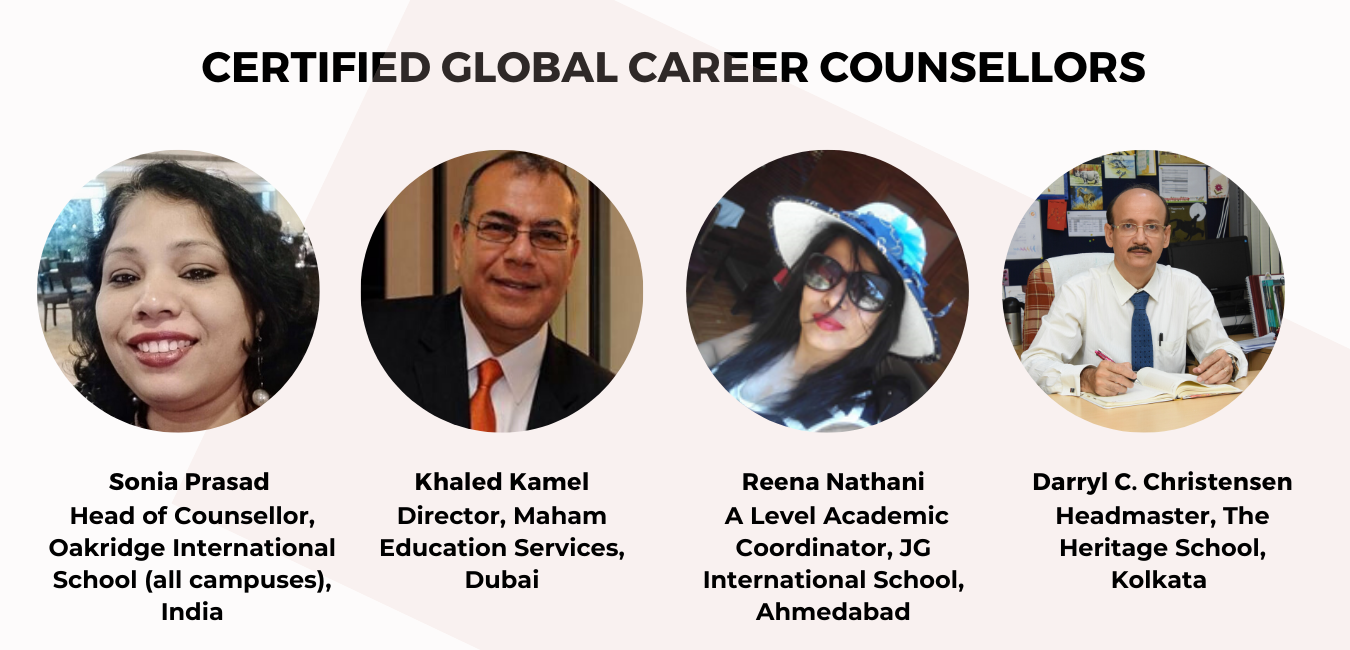 Read More: This International Certification Can Open Doors to 5 different Career Options
Conclusion
Myths busted! Now you know what to believe and what NOT to. A Career in Career Counselling can be a smooth transition if you find the right course with the right values. 
So, are you ready to formalize your qualification to help students resolve their issues and find the right career direction? If yes, explore the field of Career Counselling and become a Certified Career Counsellor. 
Download Brochure to Unlock How to Become a Successful Career Counsellor in India. 
Have anything to add to this post? Share with us in the comments!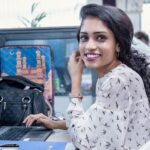 Sukriti is a Hyderabad-based Writer, covering the exciting world of Career Counselling and Entrepreneurship. She also writes about mega-trends in education, diversification for Teachers & other individuals with a focus on how innovation and upskilling can help them grow professionally. She is an MBA in Public Relations & Event Management. When she is not trying to understand complex changes & needs in the counselling and education industry, she enjoys travelling and watching movies with a cup of black ginger tea.