The beauty of online courses is the ease with which you can enhance your skills. You could be a teacher in Ludhiana, a counsellor from Chennai or just about anyone ambitious from Pune, Amritsar or some other corner of the country. With the right technology and curriculum at your fingertips, you can progress and climb up the ladder in your career through online programs.  
Online programs aimed at upskilling your career can have an impact like no other. Many have gone ahead to make full-time careers out of their online program. 
It is important to choose the right program that will – 
Enhance your career opportunities 

Upgrade your qualifications 

Increase your confidence levels in a field
Career Counselling Program: Your Gateway to a Glorious Career 
Make a career out of careers. 
Yes, that's right. 
Career Counselling is growing rapidly as a profession as the need for career counsellors is at an all-time rise. With new technologies replacing old ones, and industry demands drastically changing, students today have countless options to choose from. However, it is often seen that most students do not benefit from adequate career guidance. Rushed choices are made with a lack of clarity, leading students to courses and colleges that they are unsatisfied with.
The need for career counselling is felt now more than ever before. It is crucial to ensure that students have clarity about the course, college and career path they are venturing into. 
Career counselling opportunities are thus growing rapidly and having validation can be useful to start your career in the field.
Career Guidance: The Need of the Hour
About Global Career Counsellor (GCC) Program?
GCC is a unique, all-in-one guide that takes you through everything you need to know about career counselling. Global career counselling program is a sought after course where one can learn everything about career counselling and its professional implications. 
The collaboration of Univariety with University of California, Los Angeles (UCLA) Extension has given rise to a comprehensive program that allows you to explore and excel in the world of career counselling. Consequently, you will be exposed to a cross-section of knowledge that you can explore at your own pace.
It covers 15 modules over 40+ hours of online training and practical interventions to demonstrate implementation
A GCC Trained Counsellor will be able to access multiple benefits: 
Guide students with their career choices 
By garnering deep insights and avid knowledge about core concepts, a GCC-trained counsellor can provide students with adequate guidance to align their interests with their career choices.
The most satisfying part about being a trained counsellor is having the ability to guide students towards success. At the end of the GCC program, you will be absolutely prepared to design a roadmap for students that will help their journey towards well-defined goals. By syncing their personality, aptitude and passion with their career path, you can help align a student's interests with their college and course choices.
Ocean of opportunities
Becoming a GCC-trained counsellor comes with endless opportunities. You can earn yourself a spot in some of the leading schools, well-established universities or the most in-demand counselling setups; or you can pioneer your very own venture.
International Recognition 
A GCC trained counsellor receives validation of repute that will garner recognition anywhere-
Green Belt Certificate from Univariety
A Record of Participation from the UCLA Extension
They add immense value to the CV and further your claim on any opportunity you seek. 
Hands-on Experience
All GCC trained counsellors will be eligible to
Shadow 2 Live chat sessions between our Expert counsellor

and student 

Attend a one-day physical workshop with our Expert counsellor

at a school 
Relevant Job Search and Support 
Frequent job alerts as per industry vacancies

Assistance in creating a presentable resume as per the industry
The Curriculum
The all-encompassing course covers the nuances of career counselling, right from the most effective counselling techniques, the best practices of the industry and the trends that are currently shaping the field.
The curriculum comprises of 15 different modules that build your conceptual knowledge on a variety of subjects with practical learning. It sees the coming together of recorded videos with reading material to take you through the facets of career guidance.
The Modules are divided to focus on two aspects – Technical Skills and Counselling Skills. The former will take you through the introduction of GCC and K-12 education systems around the world, major STEM and Non-STEM courses, Studying Abroad and much more. The latter will take you through aspects such as counselling techniques, best practices, psychometric tests and assessments, counselling students on how to guide them in choosing their college majors, and so on.
The curriculum is well thought out and even integrates pathways for practical learning. It includes features like weekly expert sessions conducted by professors from around the world, access to live questions asked by students along with their answers from counsellors, and timely updates on what's happening in the field of education. These elements will allow you to apply the conceptual knowledge in real-life scenarios.
The GCC advantage – What you take away
The benefits of the GCC program come in plenty. Sign up for the course, take advantage of the unique course, and on the other side of the program you will emerge with the GCC advantage:
An edge to your profile
Add more muscle to your CV with global recognition.

With well-recognized names like UCLA Extension and Univariety on your profile, you can become a trained counsellor with a superior qualification.
Professional development to help you scale up in your career
The program equips you with the required skillsets to set you apart.
Your field of knowledge will include everything about possible career options, application processes, course structures and other aspects of the education field.

You will be fully capable of navigating a student and fostering his/her smooth transition from school to college.
Fast-track your career
Gain recognition by offering your expertise to students, parents and/or institutions.  

Back your credibility with validation from a top-ranked university – UCLA Extension.

Stay ahead of the game by receiving all the latest updates in the field of education, along with new updates in career counselling.
Go one step ahead with SC
Enjoy the benefits of an extra helping hand as you set up your own counselling venture.

Get access to various tools that will help you offer the best solutions to students who seek career guidance.

Give your brand the attention it requires by promoting it in association with Univariety
Need more convincing? Talk to our experts who are just a chat away. Don't miss out on your chance to become an innovative career counsellor with the right skills to back you.
CLICK HERE To venture into a successful career pathway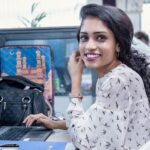 Sukriti is a Hyderabad-based Writer, covering the exciting world of Career Counselling and Entrepreneurship. She also writes about mega-trends in education, diversification for Teachers & other individuals with a focus on how innovation and upskilling can help them grow professionally. She is an MBA in Public Relations & Event Management. When she is not trying to understand complex changes & needs in the counselling and education industry, she enjoys travelling and watching movies with a cup of black ginger tea.