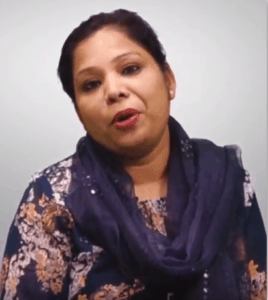 With over 1.5 lakh schools across India, only a few hundreds of them happen to employ a full-time career counsellor on their premises! Imagine, the dearth in career guidance that students are facing. This statistic is not only alarming but also highlights the need for trained career counsellors who can make that impact in students' lives.
With the Global Career Counsellor (GCC) program from UCLA Extension and Univariety, over 3,000 counsellors have given their careers that GCC Edge! Ms. Sonia Prasad undertook the GCC program and secured the role of a Head Career Counsellor at Oakridge International School, Hyderabad. Let us have a look at what career counsellors like Ms. Prasad have to undertake in their roles to guide their students better:
Understand Students' Needs:


A school counsellor needs to gain an in-depth understanding of their students over a range of aspects which includes:

Emotional and Psychological needs of the student,

Stress issues plaguing the student be it parental pressure, peer pressure, etc.

Identifying course and career inclinations, abilities, and aptitudes. 
A career counsellor is a primary facilitator in promoting student and university connect. This can be done through:
By conducting workshops for building student skills and assistance in learning,

By inviting University to connect activities like career fairs, college workshops, etc. to help students explore opportunities for higher education in India and abroad, and

By facilitating alumni guidance programs for students to help them explore options for higher education in terms of course, college and country to pursue higher education in. 
Career Counsellors need to enable students in the following three domains with the help of appropriate testing mechanisms like Psychometric tests, Stream Selector tests, etc.:
Courses to opt for,

Colleges to shortlist, and

Country to pursue higher education in 
Facilitate monitoring mechanisms:
The role of a career counsellor involves extensive monitoring and tracking to guide students on the following grounds:
Entrance exams: By gaining insight into which courses and colleges a student is interested in, relevant tests like SAT, IELTS, TOEFL, IIT JEE, etc. can be highlighted,

Milestone completion: A career counsellor needs to keep a track of his/her students by bringing in the milestones i.e. guidance points to track progress. In case of any deviation, the counsellor needs to conduct interventions and bring the student back on track.
Periodic review sessions to address students and staff queries on:

Maintaining Discipline and Academic rigor,

Improving productivity,

Time management, etc
The Global Career Counsellor (GCC) Program arms a school counsellor in the above roles while making them globally aware of the best practices on offer. It helps them to not only guide their students better but also improve the overall efficiency of the school on a range of parameters like exposure, engagement, operational working, and people management.
CLICK HERE
To Know about Global Career Counsellor Program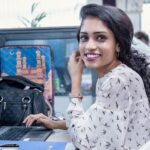 Sukriti is a Hyderabad-based Writer, covering the exciting world of Career Counselling and Entrepreneurship. She also writes about mega-trends in education, diversification for Teachers & other individuals with a focus on how innovation and upskilling can help them grow professionally. She is an MBA in Public Relations & Event Management. When she is not trying to understand complex changes & needs in the counselling and education industry, she enjoys travelling and watching movies with a cup of black ginger tea.