Career counsellors help students to make informed decisions. They work in the capacity of a school counsellor or an independent consultant to hone the skills of students that lead them to great careers. They evaluate students on various parameters such as education, personality type, intelligence, aptitude, interests, aspirations, and many others to arrive at the best fit career choice.
Career Counsellors after gaining success as individual consultants eventually scale up as entrepreneurs and set up counselling, training, and admission consulting companies. Many ventures into overseas admissions counseling and grow to dizzy heights of success. The challenges and responsibilities vary for an individual consultant and an entrepreneur as the stakes are higher for the latter. However, the transition can be simple if they are equipped with knowledge and guidance from Global Career Counselling courses that offer international certification.
As an Individual Consultant:
Career Counsellor's life is challenging when he/she takes up the role of an individual consultant. They have to work on business development, client management, support, certifications. So, the best course in the market helps them gain the mettle to handle counselling tasks.
Career Counsellors activities comprise of:
Using assessments to help students know their skills, interests, and abilities.

Evaluating the background of students and guide them with career choices.

Helping students to select country, college, and course as per their preferences.

Hand Holding students in writing essays and statements of purpose.

Building skills to handle the interview process of certain colleges.

Advising parents and students and work towards the common goal of a great career.

Suggesting knowledge sessions to make students college-ready.
As an Entrepreneur:
When a career counsellor ventures into entrepreneurship, they don multiple hats of a career counsellor, manager, motivator, team player, among many others. They have to oversee the day-to-day operations and achieve business excellence for their firm. Super Counsellor is a service that enables counsellors to set up their own business through a hassle-free process.
Entrepreneurs activities comprise of:
Setting up the business processes.

Training the career counsellors on various courses, and stream selection.

Partnering with universities and educational institutions

Whether you are an individual consultant or an entrepreneur, the key to your growth is student success. A comprehensive course with a global certification puts you in a good position to offer guidance to students. These credentials go a long way in cementing your career as a career counsellor. From there, you can move up and start a career counselling company of your own with the support from career counselling service providers.
To Become a Career Counsellor Entrepreneur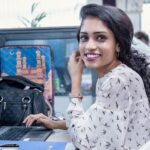 Sukriti is a Hyderabad-based Writer, covering the exciting world of Career Counselling and Entrepreneurship. She also writes about mega-trends in education, diversification for Teachers & other individuals with a focus on how innovation and upskilling can help them grow professionally. She is an MBA in Public Relations & Event Management. When she is not trying to understand complex changes & needs in the counselling and education industry, she enjoys travelling and watching movies with a cup of black ginger tea.