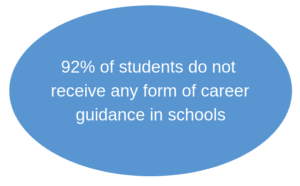 Did you know that almost 86% of high school students are concerned about their higher education with just 8% of students attributing guidance received from school?
Does this not ring a bell that the same high school students who happen to be the future of the nation, are in fact confused about their own future?
The MHRD's directive to provide teacher training to 15 lakh teachers signals the need for continuous professional development for teachers. It is indeed the need of the hour, as a trained teacher would be better prepared to address students' doubts about their future. UCLA extension's Global Career Counsellor Certification (GCC) is one such program that aims to address a teacher's continuous professional development by making them aware and globally certified.
Teachers: First level Career Counsellors
When teachers take up career counselling, it arms them with the following 4 benefits:
Teachers are also enabled to address the following job KRAs while paving the way for up-gradation in their respective careers like the following: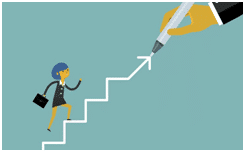 First up is better Parent Connect sessions with a direct alignment of parent and student expectations for the future.
Then comes Upskilling with career counselling as a direct extension to the subject matter expert job. skills from teaching can be better integrated with the new age counselling skills resulting in a better Educator.
And lastly the Career Progression: As a teacher takes on the dual role of a career counsellor it would help them in various ways. From gaining recognition from senior leaders in the school for proactiveness and desire to excel to increasing opportunities to serve as a coach and a mentor on campus for students. And build up a reputation on campus as an 'All Rounder Teacher'.

International Recognition:
With the globally trusted Global Career Counsellor Certification from UCLA Extension, a Top 20 Global University and Univariety, this will add the following value to you as a teacher: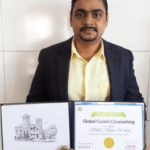 ⇒ Credibility: The GCC certification will provide you with global credibility as a recognized career counsellor.
⇒  Weightage on the CV: An International certification will bring in value and weight-age to your CV, making it more valuable than ever before.
Comprehensive Classroom Guidance: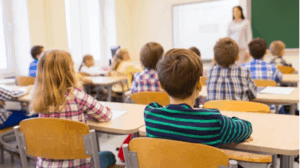 Teachers are able to go beyond their subject knowledge and guide students on traditional as well as non-traditional career choices. It helps teachers to trigger student interest and integrating careers and colleges with subjects. For example, Ms. Negi  from Assam Valley School and  Global Career Counsellor certified career counsellor was able to guide her Commerce students on upcoming careers in Psychology and Design
Beyond Classroom Guidance:
Teachers are enabled through the Global Career Counsellor Certification program by helping them gain critical insights into the following: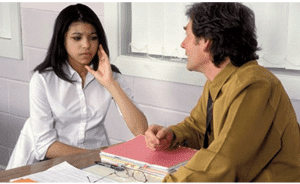 Cutting edge techniques: latest trends and processes in the domains of career guidance and college planning.
College requirements and financial planning for colleges around the globe including India.
And Stress management for students and effective handling of parental and peer pressure.
So what are you waiting for?
To become a Global Career Counsellor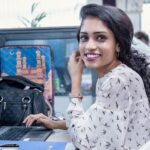 Sukriti is a Hyderabad-based Writer, covering the exciting world of Career Counselling and Entrepreneurship. She also writes about mega-trends in education, diversification for Teachers & other individuals with a focus on how innovation and upskilling can help them grow professionally. She is an MBA in Public Relations & Event Management. When she is not trying to understand complex changes & needs in the counselling and education industry, she enjoys travelling and watching movies with a cup of black ginger tea.