Let's start with the basics… What is Career Counselling?
Career Counselling is a lifelong process that has different aspects to it. Career Counselling is more than just deciding a major or choosing a career path.
Today, Career Counselling has become a core part of the K-12 curricula. Many schools with IB, CIE, and ISC boards have Trained Counsellors on their payroll. Schools also conduct special counselling sessions for 10th & 12th graders.
Therefore, Schools, Students, and Parents need Career Counsellors.
Who can become a Career Counsellor?
If you have the desire to drive students towards a successful career path, you can become a career counsellor.
You could be:
A Teacher who wants to guide students better in the classroom itself

A Principal who wants to guide parents and teachers better towards student success

A Freelancer/fresher who has the zeal to learn and make a difference in someone's life

A Homemaker who wants to make the most of her time and guide children at home
How can you become a Successful Career Counsellor?
There is one Counsellor against 3000 Students, this is definitely an alarm towards the need for Career Counsellor's today.
The Global Career Counsellor Program by UCLA Extension and Univariety is an all-in-one-guide to career counselling in the K-12 industry. Our tie-ups with leading universities, college, and schools in India and abroad act as sources and resources for various career options.
Watch this webinar by Mr. Tarun Sharma, National Head – Global Career Counsellor speak in detail about 'what does it take to be a successful career counsellor?'.
The webinar also highlights some important factors, such as:
Importance of Career Counselling today

Need for Career Counsellors in the Education industry

Scope for professional growth as a Career Counsellor

Industry update and 360 degrees market analysis for Career Counsellors

Q&A regarding all things Career Counselling
CLICK HERE
To know more about the Global Career Counsellor Program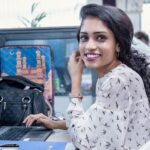 Sukriti is a Hyderabad-based Writer, covering the exciting world of Career Counselling and Entrepreneurship. She also writes about mega-trends in education, diversification for Teachers & other individuals with a focus on how innovation and upskilling can help them grow professionally. She is an MBA in Public Relations & Event Management. When she is not trying to understand complex changes & needs in the counselling and education industry, she enjoys travelling and watching movies with a cup of black ginger tea.