Career counselling is one of the most trending jobs in the market with over 5000 jobs available on leading job portals like Naukri and monster at any given time!
As per the Bureau of Labor Statistics, a staggering 13% growth rate in employment has been predicted

for school and career counsellors. Wait! That's not all. The demand-supply gap is highly in favor of career counselling becoming a  sought after a profession as just over 500 career counselors exist against 1.5 lakh+ schools in India!

Now, let us explore the possible career avenues that will open up for you if you opt to become a career counsellor.
If you are looking to be a Salaried Employee: For those looking for a regular job, the following options would seem desirable:
For an Established Consultancy Firm

:
Work for leading consultancy firms and guide school and college students as well as working professionals with your knowledge.
Some of the possible everyday work that you would be required to complete are:
Interact with parents and students over guidance sessions
Conduct stress management, guidance, and psychometric tests
Perform in-depth analysis of the latest career guidance trends

Assist in profile building analysis with students, etc.
CLICK HERE
Reach out to our Career Guidance Team today!
For an Educational Institution: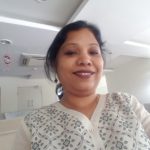 With leading Indian schools and Universities availing services of full-time professional counsellors for guiding their staff and students, the requirement of counselors is on the upswing.
One of our Global Career Counsellors, Ms. Sonia Prasad returned from a sabbatical and joined as the Head of Career Counselling at Oakridge International School, one of the leading schools in the country.
Click here to know more about the Global Career Counsellor certification from UCLA Extension.
Some of the leading educational institutions where you may work are:

Some of the possible everyday KRAs which your role would cover are:
Plan and administer career guidance sessions for students

Conduct interventions for deviations being observed

Invite colleges and universities for campus visits

Maintain the cohesiveness of administrative processes in place

Serve as the focal point of contact between teachers, parents and students, and so on!

Kindly note that the salaries and benefits accompanying a full-time role at a career consultancy or an educational institution would depend upon two major factors:
Type of organization being applied to and

Relevant experience in the counseling domain
Now, let us have a look at the entrepreneurial journey for counselors look like who want to make it big on their own.
Working as an Independent Consultant:
This is indeed the Bigger Reward! For individuals who have dreamt of having their own business can actually realize it by having their own consultancy. You may have a boutique consultancy offering specialized services on career guidance like psychometric tests, profile building, etc or you could have a range of services covered in your portfolio.
Some of our Global Career Counsellors have been running their own independent ventures with finesse and success over the years.

Some of the everyday routine activities that you would have to work on would be:
Meeting prospective clients like institutions like schools or corporates, parents and students and working professionals to understand their requirements
Planning and designing the services to be offered and the pricing
Conducting training sessions for corporates and professionals
Building customized roadmap for students

Conducting stress management sessions for students and parents, etc.
To get started on your counselling adventure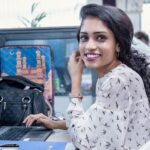 Sukriti is a Hyderabad-based Writer, covering the exciting world of Career Counselling and Entrepreneurship. She also writes about mega-trends in education, diversification for Teachers & other individuals with a focus on how innovation and upskilling can help them grow professionally. She is an MBA in Public Relations & Event Management. When she is not trying to understand complex changes & needs in the counselling and education industry, she enjoys travelling and watching movies with a cup of black ginger tea.