What is Career Counselling?
Options can often be overwhelming. It is frightening to make life-altering decisions alone. Career choice is one such aspect where proper guidance and awareness is necessary. Career counselling is acquiring that knowledge.
Basically, it is getting teacher career guidance from an expert who offers their opinion based on the skills and interests of a person. It is beyond the job perspective. Career Counsellors provide suggestions to make an informed decision.
What is Global Career Counsellor Program (GCC)?
The Global Career Counsellor program by Univariety in collaboration with UCLA Extension. is the best course for counsellors and teachers. It bridges the gap between skills and job opportunities. GCC provides a detailed understanding of teachers' skill development, target colleges, and prospective job scenario.
UCLA Extension is a division of the University of California, Los Angeles having 2000+ courses and 100+ programs. It provides offline and online courses, different programs and credit transfer.
Univariety is an organization based in Singapore. It is associated with 11000+ colleges and 500+ schools. It manages career counselling and placement drives for educational institutions.  
Accessibility
GCC is a career counsellor guidance course. It consists of 15 modules over a duration of 40+ hours of online training.

There are 4 major courses one can get trained for. These are GCC for Rs 24,750, GCC Gold for Rs 31,750, Super Counsellor for Rs 45,000 and Super Counsellor+ for Rs 59,000 only.
Why is

Global Career

Training Necessary?
Global Career Counselling program is of international repute. It validates the skill and knowledge of the counsellor. By completing the course, people are trained in the field by experts.
Two globally accepted validation is earned, the Global Career Counsellor program gives a Record of Participation from UCLA extension and Green Belt Certificate from Univariety.  
How GCC Helps in Career Development?
GCC(Global Career Counsellor Program) courses are conducted by reputed instructors from India and abroad. They are designed to familiarize one with practical problem-solving skills and concepts.
Career counselling is necessary to identify individual strengths. It builds up confidence and motivates one to pursue their talent as an occupation. In the past few decades, students have started exploring various job fields and not stuck to the conventional ones.
GCC provides a global approach to help counsellors understand the field properly. The courses are specifically designed to understand the job spectrum and stay updated with the latest trends.
It helps create an integrated system between parents, students, and teachers to work towards a united goal.
Features
Globally accepted validation

Top tier instructors conducting the course

Reading materials

Regular updates of the education session

Real-life experience of career counselling with an expert

Up-gradation of the resume

Job alerts, according to industry vacancies

Access to 4 psychometric tests to guide students: It is an evaluation process that is conducted to understand the aptitude and attitude of a student. This helps to determine the kind of career one is suitable for
How Does GCC (Global Career Counsellor Program) Work?
The first step is to get enrolled in the course. It allows one to access various courses available online. The candidate is also connected to an expert who briefs about the course and module.
The maximum time duration to complete the course is 6 months, from the time of enrollment. It spans over 15+ modules and is divided into 2 categories. Of these, 6+ modules are designed by Univariety and 9+ modules are designed by UCLA Extension.
The course explains the Indian educational system in detail. It also introduces the concepts of behavioural psychology in students to understand suitable career options for them. It describes the admission processes in India, UK, the US, and other South Asian countries.
Only on successfully completing the first 6 modules by Univariety, one gets access to the 9 modules by UCLA Extension. The success criteria are to score 65% in 3 attempts for the first 6 modules and 100% in the next 9 modules in as many attempts as needed.
Emails are sent to the candidates on the 15th of every month on the successful completion of the first 6 modules. They have to reply to the emails within 24-48hours to access the next step. Finally, on having the required scores, candidates become GCC trained.
Opportunities
In the past years, 4354 individuals have enrolled in GCC for career development. Of these, 1754 excelled in their fields and 532 started their own business. Graduates, teachers, and entrepreneurs seek career counselling courses for better job opportunities. There are specific teacher training courses offered as well.
The Global Career Counsellor program makes your CV stand out for being trained by one of the top universities in the world. It helps in getting connected to experts who build a network. This helps in staying updated on the latest trends and getting notified about various job vacancies.
The curriculum focuses on theory as well as practical development. The weekly chat sessions are answered by experts in the field. Live sessions are conducted where students ask questions to professionals. Thus, it is an integrated course for overall guidance.
To Know More About Career Counsellor Program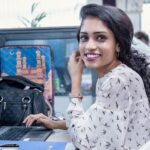 Sukriti is a Hyderabad-based Writer, covering the exciting world of Career Counselling and Entrepreneurship. She also writes about mega-trends in education, diversification for Teachers & other individuals with a focus on how innovation and upskilling can help them grow professionally. She is an MBA in Public Relations & Event Management. When she is not trying to understand complex changes & needs in the counselling and education industry, she enjoys travelling and watching movies with a cup of black ginger tea.