A decade ago you were reading an education article in the newspaper or a magazine. Today, you're scrolling through different content as per your interest on your tablet, laptop or mobile phones. We are living in a time that is constantly evolving. Today there's one technology and tomorrow there is another to beat the previous one.
The evolution and change in technology is a constant cycle, so is the education system. Unlike a decade ago, there is an unparalleled growth in new business opportunities today. With thousands of options today, it has become imperative for students to pick the right career option for themselves.
Ever since CBSE has made career counselling mandatory in schools for the students appearing for board examination, schools are looking for certified, trained professionals who can take counselling sessions/ workshops to guide today's kids.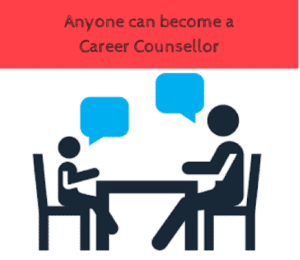 Do you need to have prior experience in the education industry to become a Career Counsellor?
Career Counselling doesn't necessarily require you to have a Ph.D. or 10+ years of experience in the education industry. There are many people who take up Counselling as a career. You need to have a passion for learning, growing, and guiding in order to make someone's life better.
Who Can Become a Career Counsellor?
Here comes your part! Career Counselling doesn't limit its dimensions for bright people like you. One could be a Freelancer, Housewife, working as a Manager in an MNC, or running a Business. Every year zillions of schools and parents need Career Counsellors to guide their children towards a better future.
How Can You Become a Career Counsellor?
There are multiple courses for Career Counselling, but which one are you eligible for? Global Career Counsellor Certification (GCC) by UCLA Extension & Univariety conducts an online course with various modules and exercises. The program brings together learnings from International and Indian Experts in the field of Careers and Counseling. The best part is, anyone with the passion to learn and teach can sign up for the course. You are eligible and below are some encouraging experiences for you.
Ms. Sonia Prasad, Certified Global Career Counsellor, now heads the Counselling Team at the Oakridge Group of Schools:
"I was a Manager at a renowned Bank when I decided to take a break to raise my kids. Since I had lost touch with the industry, I didn't have the confidence to get back to a Bank job. That's when I came across GCC Certification. The course helps you understand the A to Z of career counselling."
"Working as a school admin for 5 years didn't make any substantial growth in my career. Until I came across GCC Certification which allowed me to sign up without having a degree in Teaching Academics. Now I am GCC Certified and have become a core part of the Career Counsellor wing in an International School."
"Working 9 to 5 as an HR Manager for 7 years almost took a toll on me. GCC Certification not only helped me make a career shift but also gave me a perspective about the future. I've now set-up my own Consultancy firm and the Certification is helping me tie-up with renowned schools and parents for counselling workshops"
Looks interesting, doesn't it? Don't let your time and energy go to waste. 
Know More about Global Career Counsellor Certification
CHECK OUT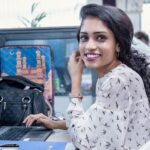 Sukriti is a Hyderabad-based Writer, covering the exciting world of Career Counselling and Entrepreneurship. She also writes about mega-trends in education, diversification for Teachers & other individuals with a focus on how innovation and upskilling can help them grow professionally. She is an MBA in Public Relations & Event Management. When she is not trying to understand complex changes & needs in the counselling and education industry, she enjoys travelling and watching movies with a cup of black ginger tea.