Do you think progressive schools in India need Career Counsellors? 100% YES! Millions of students appear for the 10th and 12th examinations every year. How many students are clear about their career choices? Less than 50% of the students have clarity on their career choices. The remaining are either affected by parental pressure or as per better scores attained. Now that is very harmful.
Research states '3 out of 5 employees are unhappy with their jobs'. – TOI Article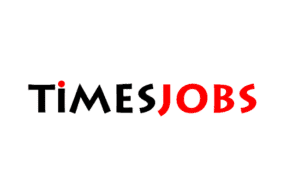 The number of schools in India is increasing at a great pace, which marks significant progress in the country's literacy growth. But, does every student who studies engineering become an engineer? Hence, when the literacy growth is compared with employment growth, there is an imbalance.
What's Causing The Imbalance?
This only leads us to one thing – CLARITY on CAREERS! From a student who is clear about his career path to a student who has absolutely no idea about which career to pick, will need GUIDANCE at some point in time.
May it be guidance on:
Which stream to select after Grade 10

How to crack an entrance test

Information about Scholarships

Best colleges in the country and abroad

Suitable careers as per the student's interest, personality, aptitude and potential
Career Guidance has become a core part of K-12 of the curricula. As mentioned in one of our blogs The Great Indian Career Counselling Crisis many schools with IB, CIE, and ISC boards have Certified Counsellors on their payroll. Schools also conduct special counselling session for 10th & 12th graders. But by and large, most schools in India are not equipped to handle the Career Counselling needs of their students presently. As mentioned in an India Today article:
"Recent reports indicate that the biggest concern for schools is the lack of career counselling cells that enable counsellors to guide students. Around 85% of students are concerned about which option to choose for higher education out which 92% don't get any career-related guidance from their schools."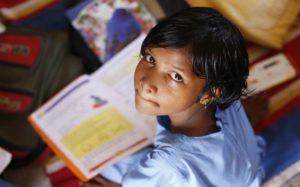 There is no doubt about the immense need for Career Counsellors today. To be a Career Counsellor one does not necessarily have to be a Psychology graduate or have 10+ years of experience in the education field. However, having an academic and professional background always helps.
Read here to know about  Career Counselling as a job? Why not?
If you are a people's person, believe that you can do the talk and have the zeal to work in the education industry, YOU CAN BECOME A CAREER COUNSELLOR. All you need to get started with your career as a Career Counsellor is an 'Authentic Certification'.
The Global Career Counsellor Certification is a premium online course by UCLA Extension and Univariety.
Know More Global Career Counsellor Certification Course
What Career Counsellor Do's and Don't Do's?
It's always good to have notes prepared before you begin the counselling process. When a candidate approaches for career guidance, make sure you do your own reading and research before starting your process of career counselling. Have the complete background information about your candidate. This will help you pick the right approach in counselling that particular individual. Less (or) insufficient research may lead towards misguiding a candidate.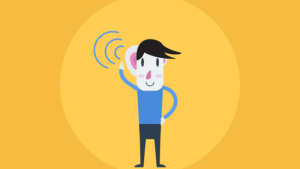 Always listen, which is the first step of counselling. Your candidate looks for somebody who can patiently listen to their concerns and confusion. They are trusting you with their problems and expect you to guide them towards a better future. Being a good listener will only help in building a strong and trustworthy relationship with your candidate.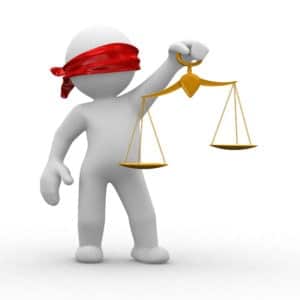 This comes as one of the most important principles of career counselling. You cannot be biased towards a particular candidate. Every candidate comes to you for guidance with hope and lots of trust. Never differentiate between gender, religion, and race, national and financial condition. This quality will only help you move towards success.
Focus on being a Good Counsellor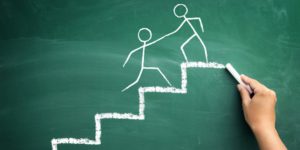 It is not very difficult to be a favorite career counselor, but what's important is if you are a good career counsellor? Candidates come to you for career guidance, be that guide for them. Passing on information is as easy as downloading from it Google, but being there to help your candidate take the right step will make you a great guide.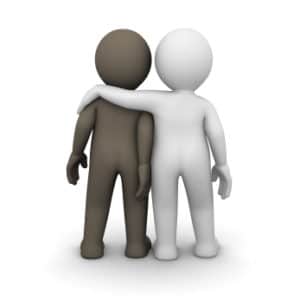 Not all your candidates will be extroverts. There will be a few students who may not be able to express as much or take time to open up. Once they trust you with their career choices, they'll come to you in case of any doubt and confusion. This is where your role as a motivator plays importance. Be the driving force to their successful career journey.
Be the Career Counsellor in Demand Today!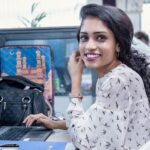 Sukriti is a Hyderabad-based Writer, covering the exciting world of Career Counselling and Entrepreneurship. She also writes about mega-trends in education, diversification for Teachers & other individuals with a focus on how innovation and upskilling can help them grow professionally. She is an MBA in Public Relations & Event Management. When she is not trying to understand complex changes & needs in the counselling and education industry, she enjoys travelling and watching movies with a cup of black ginger tea.