After the successful launch of our Webinar series that are aimed at enlightening every career counsellor, we present the second edition to it. This session encompasses everything you need to know about Career Counselling.
The beauty of online courses is the ease with which you can enhance your skills. You can access immense knowledge and resources at the click of a button and take the course at your convenience. No more travel hassles and sitting through long sessions when you are actually not up for them. The major setback for a classroom program is the course can't be self-paced and you have to fall into the momentum of the class for successful completion of the course. 
You could be a teacher in Ludhiana, a career counsellor from Chennai or just about anyone ambitious from Pune, Amritsar or some other corner of the country. You could be from any field trying to make inroads into the education sphere. do you come from diverse backgrounds? Right technology and curriculum can help you climb up the ladder in your career and become the best career counsellor. 
About Global Career Counsellor Program
The all-encompassing course covers the A-Z of career counselling. Right from the most effective counselling techniques to the best practices in the industry. This one-of-its-kind course provides a comprehensive view of the career counselling function. The course also enlightens about the trends that are currently shaping the field and the career counsellor program that catapults counsellors to success. 
The curriculum comprises of 15+ modules that build your conceptual knowledge on a variety of subjects with practical learning. The Modules are divided to focus on two aspects – Technical Skills and Counselling Skills. The former will take you through the introduction of GCC and K-12 education systems around the world, major STEM and Non-STEM courses, Studying Abroad and much more. The latter will take you through aspects such as career counselling techniques, best practices, psychometric tests and assessments, counselling students on how to guide them in choosing their college majors, and so on.
Watch this webinar by Mr. Tarun Sharma, National Head – Global Career Counsellor, speak in detail about 'The Ultimate Guide to the Global Career Counsellor Program.
These elements will allow you to apply the conceptual knowledge in real-life scenarios.
To know more about the Global Career Counsellor Program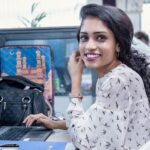 Sukriti is a Hyderabad-based Writer, covering the exciting world of Career Counselling and Entrepreneurship. She also writes about mega-trends in education, diversification for Teachers & other individuals with a focus on how innovation and upskilling can help them grow professionally. She is an MBA in Public Relations & Event Management. When she is not trying to understand complex changes & needs in the counselling and education industry, she enjoys travelling and watching movies with a cup of black ginger tea.