Let's take a walk down the memory lane.
Remember the first time you learned to ride a bicycle? Or the first time you cooked something by yourself? Well, it obviously wasn't easy, especially when there was nobody to guide you. Now, imagine if there was someone who had guided you or told you how do cook or ride a bicycle? It'd be much easier, right?
Similarly, while growing up students go through so much confusion when it comes to which career path to choose. Not only do they have trouble with their careers and streams but they also go through an emotional and physical rollercoaster ride. There are different opinions that every individual has, hence each person is unique with their own set of interests, capabilities, pros, and cons. Money is not what defines a successful man, it is also about one's skills and talent, ability, and passion.
This is where career counselling comes into the picture.
What is Career Counselling?
Career counselling is the process of understanding and assessing another individual's concern, strengths, interests, and capabilities, in order to guide them towards the right career path. The process guides a candidate in understanding and pursuing the right career options as per their interests. All of us require career guidance at some point in our life. It helps us get insights about ourselves, our career and what we can do to improve it.
Why Do I Need Career Counselling?
Here are a few reasons that state that 'we need career counselling':
Shows the right career path – Career counselling helps in choosing the right career path that is the most suitable according to an individual's characteristics.
Insight about ourselves – We discover ourselves after going through the process of counseling. We find our strengths and weaknesses and how we can work on them.
Boosts confidence – Proper evaluation and guidance can make a candidate sure about his/her choices. It reduces the stress regarding future and other pressure points.
Access to expert knowledge – A good career counsellor gives you access to all the information you need to make the right decisions and gives you the result based on the results and expert knowledge.
CLICK HERE To know about Career Counselling Program 
How is it done?
Psychometric Testing (Career Assessment) is a scientific and standardized process carried out to evaluate a person's attitude and personality. Psychometric assessments are a Career Counsellor's tool, which is used to obtain the most important information about a student's behaviour, emotional strength, interests, and skills. This information helps to facilitate what kind of careers would be suitable for a candidate.
Who does it?
An ideal career counselor holds a master's degree and has expertise in career development theory, counselling techniques, administration and interpretation of assessments, and career information resources. But with the increasing demand for career counsellor's in India, anyone with a passion to guide someone can become a career counsellor. All one needs to be is a graduate, a master is much preferred. If not a master, one can definitely take up counselling program from reputed institutes, practice under renowned counsellors and become a career counsellor. 
Research study
Of some historical interest in this respect is a series of studies, mainly conducted in the 1920s and 1930s. It examines the effectiveness of so-called scientific guidance based on the use of psychometric tests. These studies demonstrated that those who entered jobs in line with the recommendations based on such guidance were more satisfied with and more stable in their jobs than those in jobs differing from the recommendation. They also showed that in controlled trials, the effect of the guidance was to raise the perceived suitability of their jobs and to reduce job turnover (for a review of these studies, see Watts and Kidd, 1978).
Meanwhile in other countries 
Recent experience in countries such as Denmark and Finland show that awareness of the importance of career guidance tends to increase as countries make pathways through education – in particular, through post-compulsory education – more flexible and more individualized.
Career counselling in India?
Career Counselling in India is yet to become the most important profession before choosing a career. But due to technology and the internet, awareness regarding career counselling has increased for sure. Online career counselling is definitely a convenient way to get counselling done at the comfort of your house.
Introduction to the Global Career Counsellor Program
The Global Career Counsellor Program is an online course in collaboration with UCLA Extension and Univariety. The program brings together learning from International and Indian Experts in the field of Career Counselling. One does not need to have done various psychology course. Wonder why? The Global Career Counselling Course is an online program that covers all aspects of:
Education Psychology

Career Planning

Career Development

School Counselling
and more…
Therefore, the Global Career Counselling Program is recommended by 6500+ career counsellors across India.
CLICK HERE To Become a Trained Global Career Counsellor Today!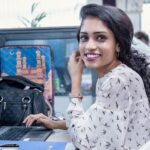 Sukriti is a Hyderabad-based Writer, covering the exciting world of Career Counselling and Entrepreneurship. She also writes about mega-trends in education, diversification for Teachers & other individuals with a focus on how innovation and upskilling can help them grow professionally. She is an MBA in Public Relations & Event Management. When she is not trying to understand complex changes & needs in the counselling and education industry, she enjoys travelling and watching movies with a cup of black ginger tea.