Today, a majority of Indian professionals think about a Career Change or Diversifying their Careers. How often do you think about a 'Career Change' or even 'Restarting Your Career'? 
Well, did you know?

"The Career Pathways India survey has surfaced some interesting insights — the highlight being that today's professionals want a lot more fulfillment from their jobs and careers, and wish to be empowered to change roles and sectors. The LinkedIn platform is therefore perfectly poised to help the modern-day Indian professional build and access a strong professional network, and find diverse economic opportunity and fulfillment," said Mahesh Narayanan, Country Head – India, LinkedIn.
In this article, we'll take you through Ambika Vasudev's journey from being a Corporate Professional to now a successful & independent Career Counsellor. 
Who is Ambika Vasudev?

 
Ambika Vasudev is a Career Development Expert and Founder Director of Duende Education Pvt. Ltd.
She has a Master's in Information Technology, a top ranked company secretary by qualification. Ambika is a trained Global Career Counsellor by Univariety in collaboration with UCLA Extension. She's India's First Confidence Coach working specifically for ensuring career success for students. 
In conversation with Ambika, we asked her some questions about her journey from being a Company Secretary to a Career Counsellor. For those who are looking to pursue Career Counselling as a Profession in India continues reading. 
Ambika's Transformation from a Corporate Job to Career Counselling 
Question 1: What made you shift from a Corporate job to Career Counselling?
Ambika: I wasn't fully satisfied with what I was doing professionally. I was looking for contentment and wanted to be happy with my work-life. A perfect work-life balance and peace is what I was seeking for. There was a point when I felt that it's high time that I need to look out for what I exactly want. I wanted to diversify my career and I knew that I deserved it after having a stagnant and unsatisfying career.
After weeks of focusing on self-realization, I figured out what I really enjoyed and made me happy. I concluded my search and pursued Career Counselling as a Profession. I realized that I genuinely loved spending time with students and solving their problems. Career Counselling to me is bigger than just a source of income. To be able contribute to the society in a positive way gave me the fulfillment I was longing for. 
Question 2: What's your secret to becoming a successful Career Counsellor today? 
Ambika: I believed in myself! First of all, we all need to see the best in ourselves. The ugly truth is that we need to stand up for ourselves. We need to be confident and take action. When I was struggling to figure out how I should position myself as a Career Counsellor, I came across the Global Career Counsellor program.
It was a complete package of what I was looking for – recognition, brand value, deep knowledge, supportive team. Another important thing to remember is to maintain the attitude of Learning and also Unlearning.  A Career Counsellor does not need validation to be the best, just keep trying to add value to the table. I believe that if one continues to bring the best to the table, success and money will automatically flow in abundance.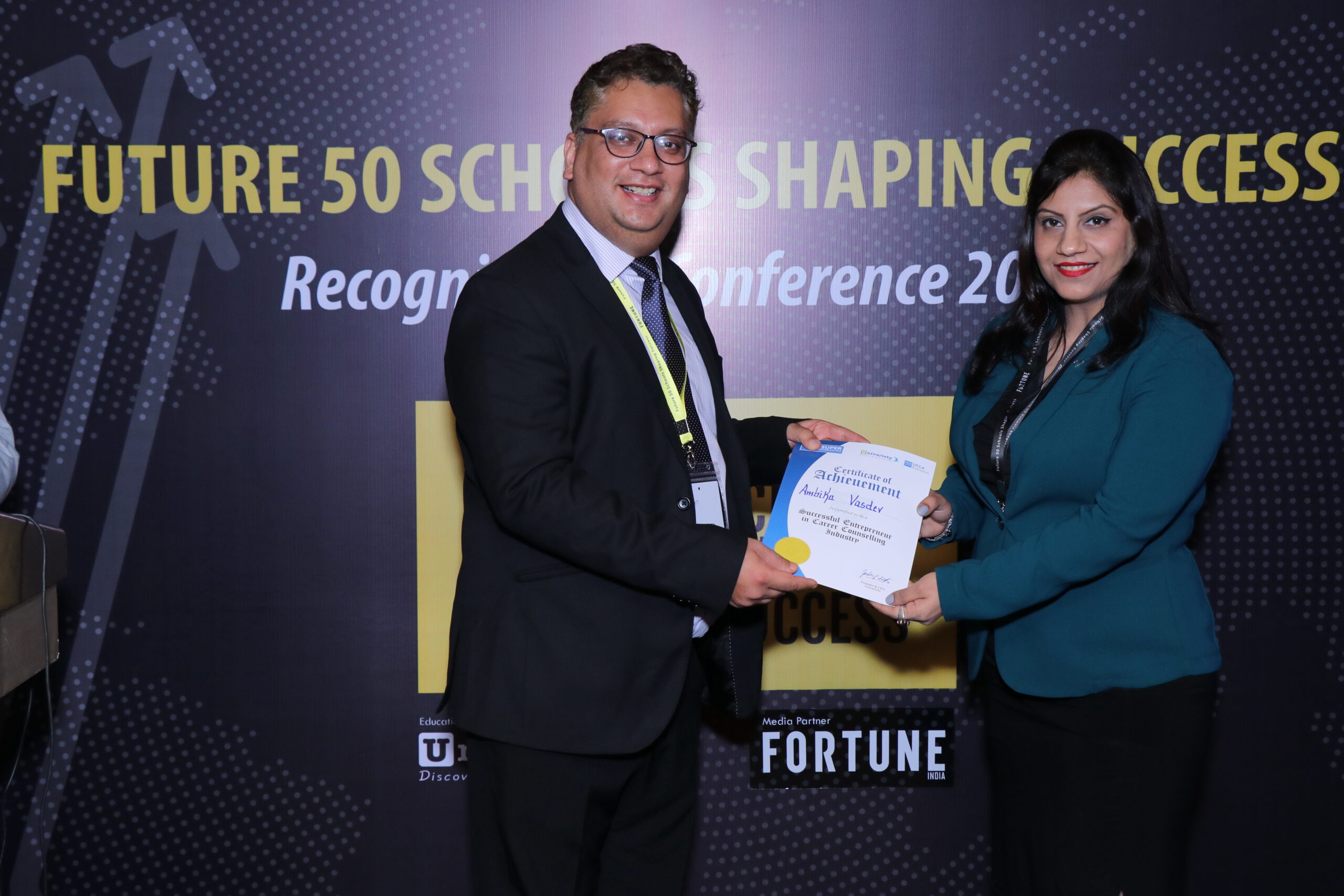 Download Free E-book to understand the scope & growth of the Career Counselling industry along with some real-time case studies. 
Question 3: What were your major learnings from the Global Career Counsellor Training program?
Ambika: My biggest learning was that 'anybody can become a career counsellor' if they have the passion to guide students. I am not from a Psychology background, yet nobody could stop me from doing what I love. The Global Career Counsellor program gave me the recognition and valuable information about careers in India and abroad.
This online international program gave me clarity about exams and the admission process around the world. The program is skillfully designed and makes it very easy to understand. Despite being from a non-educational background, I am very comfortable with conducting Psychometric assessments. The course and the team has been a great support in my learning & success. 
Question 4: What is it that the Global Career Counsellor program has which no other program does? 
Ambika: TEAM & TRUST! I must say that the entire team of Univariety and Global Career Counsellor are just brilliant. They carry a professional attitude along with a personal touch. This acted as a strong point in my journey. Most individuals looking to associate with any organization or course look for this particular quality. Yes there are wonderful courses in the market, but this team has been like a family to me.
They have a growth mindset which makes them unique in every way. The support is not limited till the time one completes the course, it is just beyond. As a Global Career Counsellor, I am always updated with the latest news in the education field and introduced to an array of programs & services. This helps me in organizing and aligning my goals with student objectives. 
Question 5: Do Online Courses or Programs add value to the CV?  
Ambika: Online courses are much better than physical programs. They offer so much flexibility and liberty to complete the course at your own individual time. I chose the Global Career Counsellor course even when online courses were not that popular. It helped me go with my day job and learn at my own pace. Technology has come so far that everything is available at the tip of our fingers. Today, everything is online, so it is all the more valued and recognized.
Ambika's Achievements & Success
Ambika started her professional journey as a Corporate Secretary. She then went on to become a businesswoman and was awarded as the best woman entrepreneur of year, 2006 by then Chief Minister of Haryana. Her passion to guide students has pushed her to actively participate in the career counselling and development cell of Faridabad Chapter of Institute of Company Secretaries of India.
Becoming a Career Counsellor made her confident and successful in her profession. Today, with over 15 years of experience in Industry & Education, she has helped more than 5000 students discover their passion and realize their dream career. The Career  Development Program is popularly known as "CDP" is one of the most unique transformational programs for high school Students in India. This program which is specifically for 9th to 12th graders is the brainchild of Ambika Vasudev.
Her motto is to make children "Become Unstoppable" in life. She believes that the changing times require every student to look and consider "New age careers" more carefully and objectively. In order to cater to students and parents, she went a level up by following her long time dream to publish a book. Ambika recently launched her book 'Career on Mars'. 
Making the Switch from a Corporate Job to Career Counselling
Career diversification and satisfaction pushed Ambika to explore her career opportunities in the fastest growing industry – Education! ​Watch this webinar to know Ambika's complete journey from challenges to success.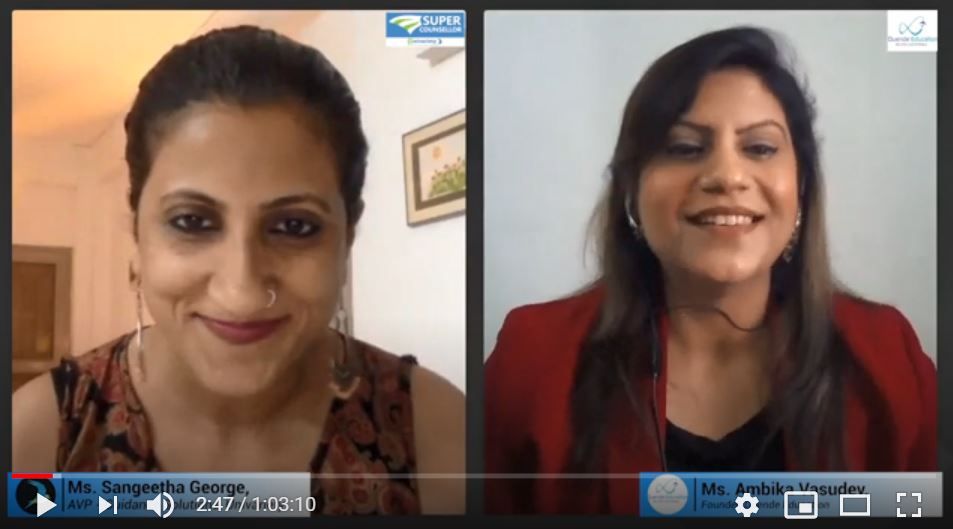 Conclusion
Juggling between a Corporate Job and Career Counselling was certainly challenging. But if you have the confidence and right kind of support, nothing can stop you from becoming a successful Career Counsellor just like Ambika Vasudev. She stands as an inspiration to all those aspiring Career Counsellors out there. Her journey is truly remarkable! 
What's stopping you from becoming a Career Counsellor? 
CLICK HERE to kickstart your Career as a Career Counsellor! 
Want to share your journey with us? Drop a note in the comments below!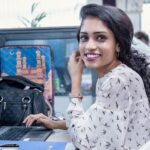 Sukriti is a Hyderabad-based Writer, covering the exciting world of Career Counselling and Entrepreneurship. She also writes about mega-trends in education, diversification for Teachers & other individuals with a focus on how innovation and upskilling can help them grow professionally. She is an MBA in Public Relations & Event Management. When she is not trying to understand complex changes & needs in the counselling and education industry, she enjoys travelling and watching movies with a cup of black ginger tea.