"All we have to decide is what to do with the time that is given to us."– Gandalf, The Lord of the Rings
The time is limited for everyone. At the same time, few think of doing something. Few plans to push them further, do wonders and conquer the world. How effectively you can use the time is up to you and what best you can achieve from it takes you to a different league. Here's the story of Raj Tyagi who has made the most of his time to emerge as a successful Global Career Counsellor.
About Raj Tyagi (Globally certified career counsellor):
Raj Tyagi hails from Kotdwar, Uttrakhand, which is famous for its scenic locales. He has done his MBA (DE) from Lovely Professional University. After his Management education, Raj ventured into the arena of Career Counselling and counseled many students. However, he felt there is a need for more to upskill and bring more courses in his ambit so that he can guide students in a better way.
Raj searched all over the internet to find a comprehensive course that can provide the necessary skills for the counsellors. In one serendipitous search operation, he stumbled upon Global Career Counsellor certification course offered jointly by University of California Los Angeles Extension and Univariety. That was a Euerka moment for him. He was in awe with the dynamic nature of the course that encompasses many new-age courses. That counselling certification is one that fulfills the needs of career counsellors and gears them up with 21st-century skills.
"GCC is a great platform for professionals. It gives a good start for those who want to take up Career Counselling as a profession. It gives wings to your dreams and empowers you to start something on your own. Whether you are an individual consultant or working in an educational institution or an entrepreneur who wants to moonlight as a counselor, GCC helps you achieve your goals," avers Raj Tyagi
Raj Tyagi's quest for an all-in-one guide got fulfilled with The Global Career Counsellor Certification from UCLA Extension. Now he is armed with the techniques and trends to best practices in Career Counselling. This gave him a competitive advantage over other counselors. The UCLA Extension online course covers in detail about different courses, entrance exams, standardized tests, national and global colleges, possible career choices, and many more. The GCC course is a one-stop-solution for all the counselling needs and the online career counselling certification is revered in the industry.
"GCC enables individuals to hone their skills and that helps counsellors to guide the students in a better way. It also takes career counsellors through multiple scenarios on how effectively you can administer a counselling session. It's a boon for newbies as they can get all the requisite information at one place and they become certified career counsellors. The international certification increases a counsellor's brand value and increases the recall of clients," says an exuberant Raj Tyagi (Globally certified career counsellor).
Career Counselling:
Career Counselling is all about helping students make informed decisions, and they rely on counselling to get the right information. With GCC counsellors have a wealth of information to share with the clients. These days students succumb to peer and parental pressure to take career-related decisions. So, a counsellor intervention helps them clear all the clutter and gives them the right direction. Raj Tyagi puts all his learnings in his counselling sessions and makes the best use of information. He owes the success of every career counselling session to the GCC course.
Global Career Counsellor Certification
There are many career opportunities for GCC certified career counsellors in the area of education including schools, universities, overseas consulting firms, large counselling firms. Raj reviewed the course in detail and increased his chances to venture beyond the obvious and shine in his career. The 15 modules spread over a duration of 40+ hours of online training covers different courses and focuses on real-life parent-student problems. GCC certification helped Raj Tyagi to establish a personal connection with both parents and students. He feels amid all the numbers and statistics what matters is the emotional attachment with the clients.
Raj Tyagi attributes all his success to Global Career Counsellor as it imbibed the necessary skills to grow in the field of Career Counselling. He advises all the aspiring career counsellors to take up GCC to become a better version of themselves.
Click Here To know about GCC Course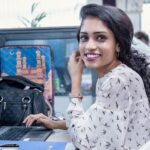 Sukriti is a Hyderabad-based Writer, covering the exciting world of Career Counselling and Entrepreneurship. She also writes about mega-trends in education, diversification for Teachers & other individuals with a focus on how innovation and upskilling can help them grow professionally. She is an MBA in Public Relations & Event Management. When she is not trying to understand complex changes & needs in the counselling and education industry, she enjoys travelling and watching movies with a cup of black ginger tea.