Scenario 1: What do you want to become? It's high time. You have to make a choice right now.
Scenario 2: Did you know? The choices you make today about your career, your college, and your future will decide the next four to five decades of your life.
Do you see a difference between the above two scenarios?
The first one hits straight into the face and asks children to run a gauntlet to make career decisions.
On the other side, the second one elaborates on the need and importance of decision-making and how it impacts your life.
No big deal, isn't it?
Deciding what to do with a student's life doesn't have to be a fast-paced or confusing process. It can be quite fun and exciting if it's done the right way and if the question is put in the right way.
Thus, Career counsellors help students make the right choices by asking the right questions. They will be the go-to buddies throughout the entire process. At the end of it, students will have decided exactly how they want their future to be. And they will love it!
Here's how you can spin the right questions and be the best career buddy.
Searchlight in an ocean of choices
Help students figure out where they fit in or where they can make a difference. As a career counsellor, you leverage your expertise to guide the students on which courses and careers will suit them the best.
You can ask questions like:
How can you combine your interests with your future

Where your aptitude stands

Which career would suit you best, based on your interests and aptitude

How prepared are you for admission to your dream college
Answer for all the questions to come
A career counsellor has all the answers to everything career-related.
Yes, ALL the answers.
You can help them figure out:
Subjects they should take after Grade 10

Courses that would feed their passion and interests

Which are the best colleges for the course they wish to take

How to apply to colleges abroad

And much more!

Therefore, Career Counselling as a career can be taken up seriously! Not sure yet? If you have a passion for guiding students better, then this is the right choice for you! 
Career encyclopedias

As a career counsellor, you must know the A-Z about all the careers under the sun and give the most up-to-date facts about what students want to know. If the students would like to compare two different fields of profession or two different courses from two different colleges, you can be their guide.
Nowadays, students not only seek guidance for college application processes in India but also in abroad. Starting from college applications to visa processes, students and parents today need extensive guidance for sure. Hence, a career counsellor acts as a one-stop solution for all their application needs.
You can help them figure out:
If an MBBS degree is more suited to their interests (or) a degree in biotechnology

The differences between a Management course at Christ University vs. Symbiosis

What are the differences in the college application processes of the UK and the USA

Which scholarships you are eligible for
Fact Machines
Well, students get random opinions of many on what to do with their lives. Right from their parents, teachers, friends, relatives to neighbours. They actually need someone who has an unbiased perspective, complete knowledge about the education industry and a trustworthy person who the candidate can blindly believe. 
And that someone is a Career Counsellor!
Pull down all the facts related to universities. Admissions, careers, scholarships, and case studies that help you ask the right questions and offer the right guidance to the students.
Career Counsellor – the bridge between students and their dreams
Many students succumb to peer pressure and assume that if their friends can't achieve it, they can't achieve it too. Career counsellors should work hard to ward off these preconceived notions. They should help the students realize that what works for one may not work for others as every individual is different. And the career counsellor acts as a bridge between them and their dreams.
Career counsellors should instil confidence in the students and reiterate that no matter which grade they are in, or what they have decided, a career counsellor can help them figure out their goals. If students are confused about something, the Career counsellors are ready to clear their doubts.
It's all in the questions the career counsellors ask the students and how they extract the right information from them. The hand holding that ensues is the key to a student's success.
Be a Certified Career Counsellor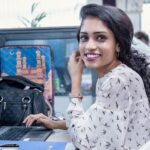 Sukriti is a Hyderabad-based Writer, covering the exciting world of Career Counselling and Entrepreneurship. She also writes about mega-trends in education, diversification for Teachers & other individuals with a focus on how innovation and upskilling can help them grow professionally. She is an MBA in Public Relations & Event Management. When she is not trying to understand complex changes & needs in the counselling and education industry, she enjoys travelling and watching movies with a cup of black ginger tea.