Did you know that just 8% of students receive career guidance in schools and almost 86% of high school students are concerned about their higher education options? Not only this, the Government of India's (MHRD) directive to provide teacher training to over 15 lakh teachers signals the need for a comprehensive teacher training program for our educators. Career counselling has become a necessity. Despite that, there is a lack of awareness, interest and good career counselling and guidance programs for those interested in pursuing this as a career option.  With leading programs like the UCLA Extension's Global Career Counsellor Program (GCC) in collaboration with Univariety, works towards developing and honing the career counselling skills in teachers.
Let us explore how the GCC program enables Teachers as Career Counsellors.
Teachers usually have a specialization in a specific domain and would thus not be aware of the career options arising out of a student's area of interest. One such option is a career guidance counsellor and having a counselling program can make it easier to harness the benefits of career counselling. Through the GCC(Global Career Counsellor Course), a Physics teacher can guide a student to a potential career in Economics based on her interest. Similarly, history could no longer just be associated with archaeology but also trigger interest in architecture. This could help open up doors for a B.Arch. course for a student who is interested in Sciences!
Improved Classroom Discussions:
Have well-rounded discussions in a classroom with a 100% engagement rate for students? Well, that's no longer a dream! With the GCC (Global Career Counsellor Course), program, a well-informed teacher can discuss possible practical applications of the subject and their interlinking with other subjects in great detail. For example, a Civics teacher could guide a law aspirant to possible careers in Criminal Psychology or specialization in Criminal Law. Just imagine the number of doors that teachers could open up for their students.
Productive Parent-Teacher interaction:
A regular PTM would now have the parents, teachers, and students on the same page discussing the possible future careers that students could be looking at. Teachers would be better prepared to address parents' queries about their child's career choices and effectively diffuse parental pressure on time and reduce student stress. For example, a GCC trained teacher will be able to address an engineer parent's concern about his child not taking up the IIT JEE preparation and pursuing a career in science and engineering. Based on the teacher's interaction with the child, she would be able to address the parent better about his child's interest in Business Studies instead.
With the Global Career Counsellor Program, teachers not only get international career counselling training to build their credibility and prestige among other educators. it also enables them to guide their students in the best possible manner available.
Other important aspects of the GCC include that it is a UCLA extension course. It comes among the top career counselling courses online. More than 90% of teachers who took the course vouch for its benefits to their career.
CLICK HERE

Become a Trained Career Counsellor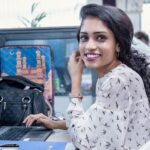 Sukriti is a Hyderabad-based Writer, covering the exciting world of Career Counselling and Entrepreneurship. She also writes about mega-trends in education, diversification for Teachers & other individuals with a focus on how innovation and upskilling can help them grow professionally. She is an MBA in Public Relations & Event Management. When she is not trying to understand complex changes & needs in the counselling and education industry, she enjoys travelling and watching movies with a cup of black ginger tea.