Youngsters these days are flooded with too many choices and there are too little voices helping them to make informed decisions. There is a dire need for career counseling, and there have to be loads of awareness for the student and the career counsellor to get into the right groove.
Few youngsters call career counselling a holy grail and few weaves a lot of myths around it. But, first things, as a career counsellor you have to put enough thought into it to understand what is career counselling and what it is not. All your learnings will translate into a strong guidance mechanism.
Career Counselling – What Most of You Know About It:
Comprehensive understanding of the student profile
The first step in career counselling is getting a comprehensive understanding of the students – the strengths, weaknesses, interests, hobbies, academics, and every data point that's useful for a career counsellor to work on.
Awareness of various career options
The Career counsellor should build awareness and update periodically about the different courses and career options that are available for students. They should be well-versed in the timelines of the application process to smoothen the application process. GCC is a comprehensive platform that covers most of the courses. This aids career counsellors to give better guidance to students
Writing a Career Action Plan
After understanding the student profile and listing out available career options, the next in line is making a concrete action plan. This can be a written document or a framework that marks the crucial milestones in the student journey and ways to overcome roadblocks if any. 
Helping to draft Essays and SOPs
Many students lack the art of writing good essays for universities. This can happen due: 
Inability to project their achievements and strengths, 

A

lign them to the admission process and,

Poor writing skills
Career Counsellors help students identify their true self and translate it into words.
Career Counselling – What Most of You Might Miss Out on
This is a critical component in career guidance. The most recommended step for career counsellors is to start the session with an assessment.
This helps students to dig deep into their personalities and understand their strengths. The psychometric tests are spread across various levels and each brings out a key trait of the person. From there, counsellors can generate a list of options that are a good fit for the students.
What most of the career counsellors miss out on is the integration of technology with the service offerings. If the works progress in the conventional mode, it consumes more time and the students may become impatient. The unified interface has to offer end-to-end solutions starting from psychometric tests to highlighting course options to scholarship guidance to delivering reports. This helps counsellors to pick the reports at ease and work on them. GCC is a platform that rides high on integrating technology with career counselling.
Emphasis on non-academic activities
Global universities and most of the Indian ones have started looking beyond academics for their admissions. They are emphasizing a lot on the student profile which is a blend of academic and non-academic activities alongside highlighting the core areas. They can advise the students to opt for career guidance products like ProMap that helps in building a focused university or college-specific profile
Career counselors not only guide but also set realistic and relatable goals for students. They can use a SMART goals approach to help them plan their actions.
S – Specific
M – Measurable
A – Agreed upon
R – Realistic
T – Time-bound
They should prompt students to write their goals and help them to achieve them. The students take it as a direction map to achieve their short and long-term goals. This also includes anticipated roadblocks that fall in the way of the student's goals. The counsellors should offer smart solutions to overcome such barriers. There are many counselling courses out there for school counsellors, teachers, psychologists, educators, and more. The profession is not restricted to just one type of audience. Thus, anyone with the passion to guide students towards a bright career can become a trained career counsellor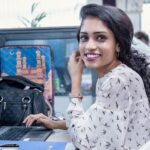 Sukriti is a Hyderabad-based Writer, covering the exciting world of Career Counselling and Entrepreneurship. She also writes about mega-trends in education, diversification for Teachers & other individuals with a focus on how innovation and upskilling can help them grow professionally. She is an MBA in Public Relations & Event Management. When she is not trying to understand complex changes & needs in the counselling and education industry, she enjoys travelling and watching movies with a cup of black ginger tea.