Let me share a personal experience with you.

I was good at History and Geography in school, but much later realized that I was passionate about traveling

. Visiting new cities and reading about its ancient history seemed exciting to me. What if I realized this during my school life? I could have taken up any of the following careers in the Travel industry like:
Journalist

Blogger

Public Relations (PR)

Marketing

Travel Ambassador
If not any of these careers, I'd be running my own Travel consultancy firm for sure!
Well, then I would be writing a whole different category of blogs for sure! These days students have access to resources and avenues that were unheard of a decade ago. Name any field of study, be it Medical, Engineering, or Arts is further segmented into 10's if not 100's of different subcategories. A student has no tools at his/her disposal to guide him to make the right choice for their future. 
Career Counselling in the Education Industry:
Career Counselling in India has become a core part of the K-12 curricula. Many schools with IB, CIE, and ISC boards have Trained Counsellors on their payroll. Schools also conduct special counselling session for 10th & 12th graders. But by & large, most schools in India are not equipped to handle the Career Counselling needs of their students presently. As mentioned in an India Today article:
"Recent reports indicate that the biggest concern for schools is the lack of career counselling cells that enable counsellors to guide students. Around 85% of students are concerned about which option to choose for higher education and 92% don't get any career-related guidance from their schools."
Here are Why Students Need School Counsellors like You:
Help students break the stereotype
10th & 12th grade is the most crucial time for every student. They need extra attention and advice to be an extraordinary student. Complete guidance about renowned colleges and current career choices will help them avoid settling for the stereotypical Engineering or MBBS courses. Students need more awareness about the trending career paths & which one to pick as per their desire and ability. when expert counselling helps them overcome these barriers. Therefore, students in India need the guidance of school counsellors today. 
A scarcity of Career Counsellors
Most countries all over the world follow Career Counselling practices at school. India is currently waking up to this reality. Millions of schools are in need of trained counsellors to conduct workshops for their students' bright future. Lakhs of students appear for the 10th and 12th board examinations every year. There are thousands of parents & children who need the help and guidance of a professional Career Counsellor. Hence, there is an immense need for trained career counsellors in India to fit the requirement of schools as school counsellors.

Career Counselling is a MUST in schools
CBSE has made it mandatory for schools to have a career counselling wing. There has been a high demand for Trained Career Counsellors ever since. But, there is still a scarcity of Professional Career Counsellors. Opportunity knocks! 
Traditional methods need an upgrade
There are immense scope and growth for Counsellors with the changing time & technology in the education industry. Traditional techniques of Counselling don't work effectively on students today. There are modern-day techniques available to upgrade one's skill set and add value to the career counselling profession.  
Need for Overseas Education Counsellors –
Parents are always concerned about their child's career choices.  if some want to grab a seat in India's top colleges, there is a set of students who want to study abroad. Most of these parents look for consultation from an Overseas Education Counsellor to guide them through the long process.
Therefore, Career Counselling for Students is the NEED of the hour in India. There is a demand for Trained Career Counsellors in India.
Global Career Counsellor Program
Help students make an informed career and college decision. Learn more about Global Career Counselling Program by UCLA Extension and Univariety. The program brings together learning from International and Indian Experts in the field of Career Counselling. One does not need to have done various psychology courses. Wonder why?

The Global Career Counselling Course is an online program that covers all aspects of:
Education Psychology

Career Planning

Career Development

School Counselling
The Global Career Counselling Program

is recommended by

4000+ career counsellors across India.
CLICK HERE To know about Career Counsellor Program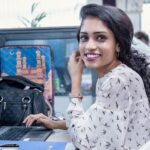 Sukriti is a Hyderabad-based Writer, covering the exciting world of Career Counselling and Entrepreneurship. She also writes about mega-trends in education, diversification for Teachers & other individuals with a focus on how innovation and upskilling can help them grow professionally. She is an MBA in Public Relations & Event Management. When she is not trying to understand complex changes & needs in the counselling and education industry, she enjoys travelling and watching movies with a cup of black ginger tea.