The Global Career Counsellor Certification Course a unique, all-in-one guide to Career Counselling in India and abroad. The GCC course takes you through everything you need to know about career counselling.
The collaboration of Univariety with University of California, Los Angeles Extension (UCLA) has given rise to this comprehensive program that allows you to explore and excel in the world of career counselling. 
Therefore, this international certification program exposes you to a cross-section of knowledge that you can explore at your own pace.
By garnering deep insights and avid knowledge about core concepts, a GCC-certified counsellor can provide students with adequate guidance to align their interests with their career choices.
The most satisfying part about being a certified career counsellor is having the ability to guide students towards success. And at the end of the Global Career Counsellor Certification Course, one can find themselves absolutely prepared to guide their students. One will not only be able to guide their students towards the right career path but also design a roadmap for students with well-designed goals. 
By syncing their personality, aptitude, and passion with their career path, you can help align a student's interests with their college and course choices.
Steps to the GCC Certification Course

Step 1

: After enrollment for the GCC certification course, the candidate is connected to an expert advisor from the team. The expert advisor then briefs the candidate about the course, modules, and any other assistance that the candidate may have. Soon after the call, an email is sent out to the candidate with user login details through which the course can be accessed.

Step 2

: The course is a 40+ hour online course with maximum time duration to complete within 6 months of your enrollment. An average candidate's time of completion is 2-3 months if they spend one hour a day on the course. Thus, you can access the GCC course by logging in from your desktop, laptop, smartphone or tab from any suitable location.

Step 3

:  The GCC course consists of 15+ modules which are divided into 2 categories, 6+ modules designed by Univariety and 9+ modules designed by the UCLA Extension. The GCC course explains the Indian education system, study overseas, and the admission process in India, the US, UK, Singapore, Hong Kong, and other countries. The course also covers in detail about

various career options

based on a student's choice and interest, deep dive into various courses in Arts, Humanities and Commerce, STEM & Non-STEM courses. The course also explains behavioral counselling and procedures involved.



Step 4

: Upon completing the first 6 modules by Univariety, you will have to notify the support team in order to gain access for the next 9 modules. The expected score to qualify for the 6 modules is 65% in 3 attempts. On the 15

th

day of every month, an email is sent out to candidates who have successfully completed the first 6 modules. In order to access the next step, a candidate must respond to the email within 24-48 hours.  Only then a candidate will receive access to the remaining 9 modules. You are expected to score 100% with unlimited attempts to complete the 9 modules successfully.

Step 5:

The GCC course comes with multiple advantages, one being the dual certification that is recognized globally.

After completing the course, a candidate receives two certificates, one as a

Global Certified Career Counsellor

from the University of California Los Angeles Extension and the other being the Green Belt Certified Career Counsellor from Univariety.  

  
Therefore, the curriculum is well thought out and even integrates pathways for practical learning. It includes features like weekly expert sessions conducted by professors from around the world, access to live questions asked by students along with their answers from career counsellors, and timely updates on what's happening in the field of education. Hence, these elements will definitely allow you to apply the conceptual knowledge in real-life scenarios.
Need more convincing? Talk to our experts who are just a chat/call away. Don't miss out on your chance to become an innovative career counsellor with the right skills to back you
Be a Globally Certified Career Counsellor Today!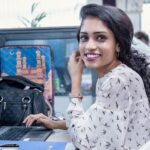 Sukriti is a Hyderabad-based Writer, covering the exciting world of Career Counselling and Entrepreneurship. She also writes about mega-trends in education, diversification for Teachers & other individuals with a focus on how innovation and upskilling can help them grow professionally. She is an MBA in Public Relations & Event Management. When she is not trying to understand complex changes & needs in the counselling and education industry, she enjoys travelling and watching movies with a cup of black ginger tea.