Business World reports have established a deficiency in the field of career counselling in India. It seems that India does not yet consider career counsellor as a distinguished profession.
Students are expected to find their own career paths without help from anyone. While it is important to be aware of the career opportunities available around you, taking guidance from a trained career counsellor can make a huge difference. In matters of career, time is a valuable resource, and taking the right decisions at the right time can unleash vast career opportunities.
If you are someone who is keen on helping students find the right career path, read on.
How to Become a Career Counsellor?
Believing that an individual from any stream can become a career counsellor dilutes the importance of professional career counsellors. Yet whatever the common notion may be, the fact is that many students are missing career opportunities because of insufficient counselling. Are you the person with counselling aptitude who would like to help people make the right career choices? Then career counselling is the right field for you.
With increasing awareness, there is a rising demand for professional career counsellors in India. Educational institutes are becoming aware of the situation and are willing to create a separate counselling unit in schools and colleges. At present, 93% of schools in India do not have counsellors with formal training in career counselling to help students make the right career choices.
To become a career counsellor in India, you can take up a professional career counselling course. This program will provide you with the skills and knowledge required for the job and at the same time provide you with the accreditation of a trained career counsellor.
Click Here To Become Trained Career Counsellor
What is a Career Counsellor?
A career counsellor is a person who advises students and job candidates about the career option best suited for them. A career counsellor uses domain knowledge and skills and studies the candidate profile to identify the most suitable career directions for them. Career counselling is an active process and counsellor may ask the candidate to take tests, do write-ups, and participate in workshops. At the end of the counselling session, the candidate is left with clarity and information that he/she needs for making the right career decision.
What are the Different Types of Career Counsellors?
Counselling is a vast field. There are health counsellors, mental health counsellors, financial advisors, investment advisors, life insurance advisors, business and startup advisors, legal advisors, and many more. Career counselling is a specific domain of student counselling. Schools may have some form of student counselling activities. However, many schools in India currently do not have counsellors or teachers trained specifically in career counselling. This situation is changing by the day, with schools actively starting career counselling units within schools or hiring counsellors from external companies.
Within the domain of career counselling, there are school career counsellors, college and institution placement cell career counsellor, HR sector career counsellors, industry and vertical-specific career counsellors and independent career counsellors.
Why is Career Counselling Important?
Career counsellors, through their knowledge and skills, can guide the students and candidates to choose the right career path. The job industry is highly dynamic and the industry demands constantly keep changing. A career counsellor maps the changes and uses the knowledge for student learning. Career counselling in schools is as important for students as teaching. By participating in the counselling process, students can learn about:
Courses being offered in India and abroad after 10+2

The eligibility criteria and admission process

Popular entrance exams and aptitude tests

Placement and job prospects through these colleges

Vocational and skilling courses after 10+2

Entrepreneurship opportunities after 10+2
Schools can make all inputs available during career counselling workshops or in career counselling library. For the benefit of students, a Career Advisory Cell can broadcast the important deadlines and messages on bulletin boards and online boards. The Career Counselling Cell keeps a continuous tab on the industry and can offer application guidance services to students so that they do not to miss any important opportunities.
Who can become a Career Counsellor?
Anyone can become a career advisor if you have an interest and aptitude for counselling. You can be a teacher or from any stream. You can couple your base education with an accredited career counselling program.
A background in psychology is certainly helpful. Knowledge of psychology helps to align candidate profile with job interests. Candidate psychometric mapping is an essential feature of matching profile with careers. Programs in human resources and computers can be taken up to become better equipped for the job of career counselling.
What is the Global Career Counselling Program?
To become a career guidance counselor, the best option can be to undertake an accredited global career counselling program. This course provides comprehensive training required to become an effective career counsellor. The candidate is equipped with the latest trends, techniques, and best practices of career counselling during the course tenure. so the program is recognized in India as well as overseas.
Besides the basic training, you would also need to have some personal qualities like patience, empathy, resilience, interpersonal skills, excellent communication, and listening skills, and most importantly, an inherent passion to help others. So if you have made the decision to build a career in the field of career counselling, take the required steps and develop yourself as someone students can turn to its times of need.
CLICK HERE TO BECOME A CAREER COUNSELLOR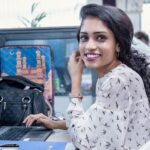 Sukriti is a Hyderabad-based Writer, covering the exciting world of Career Counselling and Entrepreneurship. She also writes about mega-trends in education, diversification for Teachers & other individuals with a focus on how innovation and upskilling can help them grow professionally. She is an MBA in Public Relations & Event Management. When she is not trying to understand complex changes & needs in the counselling and education industry, she enjoys travelling and watching movies with a cup of black ginger tea.