Do you start the conversation with "you"?
Do you avoid a templated, robotic response always?
Are you a believer in asking and not telling?
Do you keep a watch on your tone?
Eureka! You are a people person and loves to talk and interact with others.
The world is moving at a faster pace and no matter how great are you at your job, you have to relate well with people. That makes people person skills imperative. The relationships you build go a long way and they also pave way for opportunities.
People persons are a perfect fit for many careers including Human Resources, Public Relations, Sales, Teaching & Training, and above all, Career Counselling.
Career Counselling is all about understanding the personality of an individual and suggest good career options. Thus enabling a person to work towards achieving goals. When you can understand people and emote with them, you can be a career counsellor.
Here are 4 things that prove that Career Counselling is the best option for a people person
1) Love talking to students and helping them explore better options
Talking to students and understanding their requirements and guiding them is the hallmark of a counsellor. Being a people person, you enjoy conversations and see an emotional investment in them. If you can help the students with good suggestions, you can fly high in this career. Don't forget to check the 'Take a Career Counselling Course' box on your action plan.
2) Advocate the need for assessments and profile building
You know that you are a people person and it might have taken some time to realize that. Maybe you have also asked a question to self on how to be a people person. Many students are jumping into careers without a proper assessment of their personality. So, talk to them and help them understand the importance of assessing themselves. You can gain more insights from a Counselling course.
3) Conduct and enjoy training and workshops
You like to talk to people, then how about doing it with a larger audience. You can conduct career-development workshops for students and offer them suggestions. The training and workshops help you become a better version of yourself. They also serve as an answer to how to be a better people person.
4) Research and analyze current career trends
Every career-related suggestion should be backed by solid research. If you get all the requisite information to guide students in one place, that will be a holy grail of counselling. Get your hands on such a course and analyze current trends. Research & analysis on the available career options coupled with your people skills will make you the best career counsellor.
If you have motivated someone in the near past and gave some life-changing suggestions, then a counsellor is already brewing in you. Out of all the careers for people persons, counselling proves to be lucrative owing to its wide scope. All it needs is some training, guidance and the best Career Counselling course. Let your social butterfly soar and give shape to many people's careers in the flight.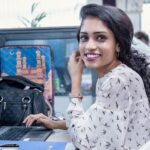 Sukriti is a Hyderabad-based Writer, covering the exciting world of Career Counselling and Entrepreneurship. She also writes about mega-trends in education, diversification for Teachers & other individuals with a focus on how innovation and upskilling can help them grow professionally. She is an MBA in Public Relations & Event Management. When she is not trying to understand complex changes & needs in the counselling and education industry, she enjoys travelling and watching movies with a cup of black ginger tea.