As Counselors, we many times see that many students aspire to take up MBBS as a career and prepare for NEET. However, most of them are not sure whether they will be able to achieve the required score in NEET or not? Whether they will get into a good reputed Medical College or not? What if they don't score? Will they have to give a gap year? and so on…
To get good & competitive results, they overstress themselves to this extent that they are not able to perform at their best when needed. And this deprives them of getting a good score. 
Sometimes they also fail to perform because it is not their personal choice in becoming a Doctor, so when something is not of your choice, also you will not give in 100%, maybe your interest lies in research work or you are very fond of animals and plants or you like investigating, at the same time you are also good at Science but then being good in Science (PCB) does not always mean that you have to be a doctor only you can opt for options and fields that you like or enjoy working in.  
It is our moral responsibility not only to guide them for career options but also what is right and best fit. Whenever they plan to opt for a field as a career they also need to prepare a plan B so that if one option is not possible the other is easily gettable. For Eg: if the student decides to take MBBS, he/she can always look for other options also which will link him/her to the medical field. Then Plan A is an MBBS and Plan B is the other field related to Medicine. In this way, the students don't overstress themselves and can perform well.
Courses Beyond MBBS & BDS
Well, we need to counsel the students that NEET has been just an Entrance Exam and one exam cannot decide their faith. It is not the end of the road, there are lots of options that they can pursue in the medical field without becoming a Doctor too. We need to give them complete details along with all available options to choose from so that they don't take much stress while they are preparing for NEET.  They can focus on their preparations, they need to give in fully 100% effort and hard work then they don't have to upset themselves with the results if not as per your expectations. In case they don't get the target score or admission to desired medical college, then they can still look for more options like:
B.Sc Nursing

Bachelors in Occupational Therapy

B.Pharmacy

Bachelors in Physiotherapy

Bachelors in BioChemistry

B.Sc Biotechnology

B.Sc Food Technology

B.Sc Nutrition  & Dietician

Medical Transcription Course

B.Sc Microbiology

B.Sc Paramedics

B.Sc Psychology

B.Sc in Genetics

B.Sc Biology

B.Sc Zoology

B.Sc Botany

Bachelors in Perfusion Technology

B.Sc Chemistry

Bachelors in Respiratory Therapy 

B.ScAgricultural Science

B.Sc in Cardiovascular Technology

Bachelors in Audiology & Speech Therapy

Bachelors in Naturopathy & Yoga Science

B.Sc in Forensic Sciences
For all the above-mentioned options we need to tell them that they need to be from the Science stream (PCB) and all the options can be taken as plan B, the admissions to the above-mentioned careers are based on the internal entrance of the college or then on the merits. These fields will keep them connected with Medical Profession and they can still be a part of the Medical team.
Also Read: Emerging New Areas of Study and Rise in Career Counselling
Help your students in getting a good career in the medical by reading all these career options beyond NEET. Now, it's easier to help your students and their parents by getting international recognition from Univariety and UCLA Extension. 
Become a Global Career Counsellor. This is an industry-ready online career counselling course offered by Univariety in Collaboration with UCLA Extension. This career counselling course helps individuals to develop and sharpen their career counselling skills within 50 hours. The Global Career Counsellor Program has helped over 6700 candidates to polish their counselling skills and transform their careers. Once, the candidate completes the program, he/she receives Green Belt Certificate from Univariety and a Record of Participation from the UCLA Extension.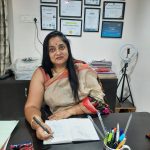 Ms. Sonia Achantani is a trained Global Career Counsellor and All India Educators Forum AIEF Resource Person. She has counselled 2500+ students within a span of 3 years that includes everything from guiding students for their stream selection to helping them shortlist colleges. She holds a good 11 years of teaching experience before she started full-fledged counselling. She also guides Professionals at various levels of their lives about the copious options available for them to explore. Moreover, she is also associated with a number of NGOs working to uplift the downtrodden and create awareness in society.