Excited, anxious, hesitant, determined, confused – sound familiar? The lead-up to making the big move to study abroad can leave students feeling full of mixed emotions. If your student plans to study abroad, it's probably a "smashing" idea, as the British would call it, to jump into the melting pot of cultures called the United Kingdom.
When deciding where to start a study abroad journey, London is amongst the top choices in the list with international students from all over the world with a choice of over 100 universities and other higher education institutions. It is home to 4 of the world's top 45 universities (QS World University Rankings 2021) and hosts 485,000 international students according to statistics from the Higher Education Statistical Agency (HESA), fun fact there are more international students studying in London than in any other city in the world!!
London for a reason (many reasons to be honest!!) has been voted the best student city in the world not once but twice (QS Best Student Cities 2019). The city is one of the most welcoming cities in the world for international students but as a foreign student in London, there are many exciting avenues to explore as well as many challenges to overcome. From saving money to living the best life here are my practical tips for career counsellors that they can share with their foreign students moving to London. Also, look out for my 'Quick tips' below as a cherry on the cake! 
Table of Contents
Where to Bank?
Save yourself the hassle of foreign currency charges and complex billing systems by setting up a UK bank account. Student accounts often have excellent benefits such as a joining bonus. Many are also equipped with an interest-free overdraft although this may not be available to some international students.
'Quick tip' – look into whether your current bank has any links to UK banks, as this will likely make the process smoother.
Make Discount Cards Your Student's Best Friend
Many places will proudly advertise their student discount but many others do not. Get into the habit of asking everyone if they have a student discount from the little Italian café on the corner to high street stores like Topshop. Some cool discount cards are – Student Oyster Photocard, NUS card, National Rail discount etc. 
'Quick tip' – My life mantra plays a role here – If you don't ask the answer is 'Always NO'.
Ask Them to Learn Cooking
Although London is home to many amazing restaurants, your student's best option money-wise is to exercise the ancient craft of cooking. Meals out every night will undoubtedly run them out of money before the semester's end. Buying a few groceries and putting something together for them is not only cheap but rewarding. But even if they don't fancy themselves as a person of any culinary talent, it's very easy to look up some recipes and watch some tutorials. Ask them to give it a try and it might surprise them. 
'Quick tip' here is to buy groceries in bulk as a group of friends to Save MORE!!
Recommended Read: 5 Reasons Why Career Counselling is the Best Profession?
Avail of the Free Things that London has on Offer
Ask your students to keep up to date with free events going on in London with sites like Timeout London which has a whole section on free London. They can go see performances, check out some free national museums or galleries and hang out in a park for free in London. 
Get a Job
Yes, your students want to enjoy student life but they should consider the value of a part-time job. It gives them workplace experience which can help them figure out what they want to do if they don't already know, help build their resume when it comes to real job searching time and they need a reference, and give them some extra pocket money for student life. To find a job in London check out sites like ratemyplacement.co.uk that help connect students and employers or get in touch with the careers team at their Universities. 
No quick tip here but 'Quick words' – you will thank me later in life for this advice!
Stick to a Student Budget (Very Important!!!)
This may seem like a given but ask them not to scoff and assume they will be fine because their money doesn't always seem to last when they're a student in London. They should sit down and actually write out how much they will be expecting to spend, when and on what and budget themselves a certain amount. This will help them avoid the student cliche of living off of instant noodles at the ends of the semester due to poor planning. The university cafés and bars are also cheaper than normal pubs, so before heading out to an "adult" bar your student will want to check out the university ones and save some cash. It's no secret that London isn't the cheapest city on the planet. However, it's still possible to live there on a budget and really enjoy yourself. So, organise the budget in advance of the stay. This will help make sure they have enough money to cover all expenses and enjoy London without worrying about the finances. 
'Quick tip' – Tell them to split the total budget between the total number of months they'll be staying in London. Split this monthly budget into different areas such as rent, gym, groceries, socialising etc & do not forget to keep a small amount of money aside for emergencies.
Prepare for British Life
Culturally, the UK is very diverse and welcoming of people from all around the world. Your students will find plenty of other international students at all universities, and most will have societies to help them meet like-minded people and those from similar backgrounds. We would also recommend searching for Facebook groups related to the university (they often have groups specifically for international students) so they can discuss any questions they have and even make some friends before they arrive! In case your students weren't already aware, the UK is known for its cold and wet weather. Pack warm clothes (not many, remember to travel light) and a waterproof coat for the winter months, and don't expect summer to be very hot very often. 
'Quick tip' – Learn the Lingo!
Download Useful Apps
Living in a technology-savvy city, your students will be bound to use apps that make their life a bit easier. Some that might come handy in the UK are –
Citymapper

(best app to find the shortest route from point A to point B). It also shows a 'rain safe' option which will help limit your exposure to the elements on those not so nice days!

Tube live

(information about tube and station facilities)

Dice app

(an app that helps you plan the best night out)

ATM hunter

(as the name says, to find the nearest ATM) and many more.

BBC iPlayer

 – 

The BBC is a British broadcaster who broadcast news, sports, TV shows, radio and more. The BBC iPlayer is a very popular app with students in the UK as they can watch TV on demand. However, you must have a TV license to be able to watch the TV channels. If you only watch Netflix, Amazon Video or play online games, you don't have to pay for a license but you still have to declare that you have a TV.

Circuit Laundry

 – Circuit is the company that most of our accommodations use for the student laundry services onsite. Just download the Circuit app, input your credit card information and you're ready to go with your washing! Don't forget to change the region settings from your phone from your home country to the UK to get this app to work.
And most importantly: Keep showing up
(definitely a 'Quick tip') – even if it's uncomfortable! Living abroad can make your students feel incredibly vulnerable at times, but if they are able to keep saying yes and keep connecting with new people – their experience will be much richer. And we promise they'll go back home feeling confident, happy and with a huge collection of treasured memories.
My last thoughts on the topic – Initially being a Londoner can be overwhelming but prepare your students to make the best out of their days in the city, use the London location to the advantage and consider (like literally) the whole city as a classroom, Last (but not the least) remember that being 'Uncomfortable' is the step in the right direction to grow so go ahead and live your dream life to the fullest – collect experiences, memories & loads of learnings!! 
For students, as you 'smart ones' must have guessed my passion for education & life in London through this long blog which obviously means I have a lot more to say & share and there will be more blogs following this one soon (I am publicly committing to cut down my procrastination to write!!)
These are some tips that you, as a career counsellor must know and share with your students as well. In case, you have any suggestions or feedback regarding this blog please drop me an email at palak.behl@kcl.ac.uk and I will be elated to read those emails! But I sincerely hope you found this useful (and hopefully not boring!) and relevant to your student needs.
If you love helping students in choosing the right career or already a career counsellor, become the Global Career Counsellor.
The Global Career Counsellor Program by Univariety in Collaboration with UCLA Extension is Asia's 1st comprehensive online program for individuals passionate about career counselling. It helps candidates to learn advanced career counselling skills and offers the chance to learn from industry experts. 
To know more about the program,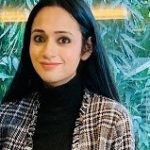 Ms. Palak Behl has 7 plus years of work experience in the education sector, including outreach and academics as an Assistant Professor (marketing). She works as an International Recruitment Officer (India), King's College, London.
She is a trained Global Career Counsellor and also co-founded the outreach team for a Delhi-based affiliate centre of the London School of Economics and was responsible for brand and outreach activities. In the course of her work, she has travelled across the country to interact with students across 100+ schools and has thoroughly enjoyed interacting with young students and adding value to their lives in whatever way possible.