Counselling is the 'learning-oriented process that usually occurs in the interactive relationship to assist an individual with the right guidance, emotional and moral support while helping the individual seek solutions for the problems.' 
Career development, a crucial aspect of human development, is the step-by-step approach through which an individual's work identity emerges. As the students navigate through this process, it can get confusing at times for them to make the decisions. Hence, they need to get assistance at the right time.
While the career development professional, such as a career counsellor helps the student attain the end goal i.e. attaining solution to the problems, the counsellor must consider certain elements while doing so.
Creating a safe and secure environment ensuring that the confidentiality of the information shared by the student will be kept intact. This encourages the students to discuss their dilemmas and problems without any hesitation. It also helps to build a good rapport and trust between the counsellor and the students.
Helping the students understand their interests, values, strengths/improvement areas using the relevant psychometric assessment tools. Providing relevant insights helps to develop the confidence in students to work towards overcoming their obstacles. 
While we discuss the role of career counsellors, let's also deep-dive into 'Motivation' which also is an intrinsic part of counselling.
Motivation is the process that initiates, guides, and maintains goal-oriented behaviours. It is what causes you to act and involves the biological, emotional, social, and cognitive forces that activate behaviour. 
There are three major components of Motivation-Activation, Persistence and Intensity. Helping students understand these components can help them attain their goals timely.
Students have certain habits that are hard to wean off- procrastination, low self-motivation, negligent towards maintaining good mental and physical health and not keeping oneself updated on the latest and emerging career-related developments. 
Recommended Read: Guide Students for Tech Sector: Top 7 In-Demand Tech Jobs  
All individuals have both extrinsic and intrinsic motivations and many forces guide and direct our motivations. The career counsellors need to evaluate each of their student's personality, discuss ambitions and aspirations and develop a plan that is uniquely customised to work for that particular student. 
The first and foremost step in this direction would be to create a career trajectory plan which reflects the student's short term/long term goals. Your plan should include precise direction on the steps the student must take to reach his/her goals. The short-term goals could revolve around self-development, requesting information on the various programs, exploring schools/colleges, planning on college applications and developing a plan for the same. Being involved in the goal-setting process is equally important for career counsellors.

A career counsellor's responsibility does not end by creating only a career plan for the student. Motivation is an ongoing process hence regular interaction and follow-up is required to assess, motivate, and encourage the students all through. If the students fall behind, a career counsellor can get the students motivated and re-energized by reminding them of their aspirations and working towards achieving them. 

Career-related decisions can cause turbulence in a student's life in the form of anxiety and worry. This can again demotivate students. Helping them stay calm and focused while maintaining a positive attitude throughout will help students gain confidence.
'Career counselling' takes time, effort and patience and so does 'Motivation'. Career counsellors with their persistent efforts can help students find their passion and aspiration leading to motivation. 
Read these tips, understand how can career counsellors motivate students and help students to get motivated in every situation.
If you are passionate about helping students in making the right career choices and want to enter the career counselling industry, become a Global Career Counsellor. This is an industry-ready program offered by Univariety in Collaboration with UCLA Extension. The program helps individuals to develop and sharpen their career counselling skills within 50 hours. The Global Career Counsellor Program has helped more than 5720 candidates to polish their counselling skills and transform their careers.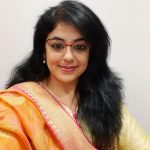 This is Manjula Ovalekar, a trained Global Career Counsellor and founder of NurtureMyCareer.com, career guidance platform for high-school students.
She started her professional journey with IT training and education centres as a career counsellor, moving up the career ladder and held various leadership roles. In her 12+ years of work experience, she has been a successful Centre Head of IT training and education centres. She also had an opportunity of advising parents to choose the right early childhood education during her tenure as Principal of a pre-primary school.