You are the one who has the authority to decide how to live your life. Nobody has the right to make suggestions or statements that might affect you. Never second-guess your abilities, and take the initiative to make vital decisions without any influence. Without getting side-tracked, you should fix your attention on your goals and seek to find solutions to meet them.
Throughout my journey as a career counsellor, I have witnessed many students not being aware of various career options. They often get influenced by their peers or parents and make career decisions that do not align with their interests. 
One such instance involved a student of mine who, following her 12th board exams, was undecided about her career goals. She has always followed her parents' instructions and consulted them before making decisions. But she got confused and called me for assistance when it came time to choose her college streams. I understood her better after having a one-on-one conversation with her. She enjoyed drawing, designing, and art and was an introvert. After evaluating her preferences, dislikes, and areas of interest, I advised her to pursue a B.Tech in architecture engineering. Even after counselling. She still had trouble choosing the course. But with psychometric assessments and her parents' encouragement, she was able to identify her areas of interest and pursue them. I felt a sense of accomplishment from assisting her by giving her pertinent information about the course and assisting her in pursuing her ideal career.
A Career in Architecture
What is B.Arc?
B.Arch is a five-year undergraduate program in architecture that combines theory and practice to give students a thorough understanding of the planning, designing, and construction of various kinds of physical structures. A 10+3 diploma or a passing grade in math, physics, and chemistry are requirements for the B.Arc program.
Skills that are required to pursue Architecture are:
Basic drawing skills

Good observation skills and memory 

Communication skills 

Computer proficiency

Knowledge of business

Design skills 

Advanced math 
The B.Arch program is regarded as a professional course and lasts five years plus a year of practical training. Architectural design, visual arts, basic design, building and construction, design methodology, history of architecture, computer applications, working drawings, and theory of structures are the major topics covered in B.Arch. Professional architects, urban planners, interior designers, and set designers are just a few of the careers available to those who pursue the course.
Specialization options available to the students pursuing the course are:
Architectural Design Building 

information Modelling

Computer-Aided Design 

B.Arch Interior Design 

B.Arch Landscape Architecture

B.Arch Building Construction Technology 
How to get admission in B.Arc?
National entrance exams like NATA, JEE, AMUEE, and AAT are required for admission to B.Arc. Physics, math, chemistry, logical reasoning, and general aptitude are all used to evaluate students. The test results remain valid for two years.
Preparation tips for students
To improve their preparation for the admission tests, B.Arc aspirants should develop the following skills:
Freehand drawing: It helps to increase creativity and sketching skills, which will be useful for both the entrance exam and during the course. 

Visualizing: Visualising images in 2D and 3d form and putting them into drawings is an important skill for Architecture as it helps in creating designs.
Additionally, students should carefully read the syllabus and the question papers from previous years.
Courses to pursue after B.Arc
Students have a wide choice of higher education options after earning their B.Arc degree. The following options are available to them:
M. Arch Building engineering and management 

M. Arch Housing 

M. Arch Urban design 

M. Arch Landscape architecture 

M. Arch Architectural design 

M. Arch architecture 

M. Arch Transport planning 

M. Arch Town and country planning 

M. Arch Regional planning 

M. Arch Industrial design 

M. Arch Environmental planning 

M. Arch Architecture and digital design

MBA in Interior Design 

MBA in Industrial Management 

MBA in Design Management 

MBA Real Estate 

MBA Infrastructure Management 

MBA Urban Management 
Prospects after the completion of B.Arc
After earning their B.Arc, students get employment in a wide range of industries. For fresh B.Arc graduates, the initial salary would be about between INR 4-5LPA. Following are the specifics of occupations in various sectors:
In the Government sector:
Architectural 

Building Researcher.

Section engineer. 

Branch engineer
In Private Sector 
Interior and spatial designer 

Building surveyor 

Town planner 

Production designer 

Historic buildings inspector 

Structural engineers 
The role of Guidance lies in making the students aware of their strengths and weaknesses and assisting them to choose the right career decision. Throughout the process of guidance, the student must explore their interests without any intervention from their peers. As students become more aware of themselves, they gain confidence and can make sound choices in their personal and professional spheres by truly understanding their potential.
Success is secondary to satisfaction. Why is it so? Because our minds are what determine success. The most crucial thing is that they receive the proper awareness and knowledge at the appropriate time so that they can begin the journey toward realizing their latent potential.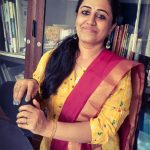 Vidhya K.S. is a Trained Global Career Counsellor from Pune. She loves mentoring and guiding students confused with their careers or abilities. With 2 years of experience in career counselling, she has been helping students with choosing the right career path. Along with guiding, she also loves writing blogs for assisting students and parents with career queries.