Did you know that in India, 20% of the population needs counselling at some point in their life? That is one out of five people! And if you come down to career counselling in specific – There are about 265 million students enrolled in schools and most of them need counselling and guidance, or at least the option should be open to them. And yet there are less than 1000 psychologists in the country. The scope of counselling psychology is endless and yet there is a real lack of information available on how to go about pursuing this degree and what sort of career you can think of with a degree in counselling psychology. 
What is Counselling Psychology?
Counselling Psychology is a discipline of study under professional psychology that focuses on building and improving an individual's personal and relational functions. It addresses the mental, emotional, social, and physical health concerns people have at different stages in their lives. It focuses both on typical life stresses and more severe issues with which people may struggle as individuals and as a part of families, groups and organizations.
Who are Counsellors? What Do They Do?
When we think of a counsellor – our minds immediately switches to a clean, whitewashed room with long glass windows and a bespectacled man or woman, and most importantly a comfy couch! Pop culture has graced us with this stereotypical impression of a counsellor and whether it matches our reality or not, hardly matters. What matters is the work that these counsellors do,
They act as a facilitator between your thoughts and action. They help you connect the dots with what is often buried deep inside your subconscious and how it should or shouldn't affect your actions. 

They help you define goals for yourself, come up with a roadmap, and support and guide you to reach these goals. 

And contrary to popular opinion, they are not your problem solver. Rather they help you realize where the problem lies. 
What's Needed to be a Counsellor?
So you want to be a counsellor? Well… here's a questionnaire for you.
Are you a listener? Do you pay careful attention to what people have to say without any bias or judgment?

Do you have the ability to make people comfortable around you?

Are you a problem solver? 

Do you like helping people?
If your answer to the above questions is YES! You definitely are on the right track if you want to pursue Counselling Psychology. 
What Can You Do with a Degree in Counselling Psychology?
After pursuing a degree in counselling psychology, you can go on to work as a social worker with governmental and non-governmental organizations. In this role you will get to work with women, children, and individuals from marginalized strata of the society who have gone through mental, physical, social, and emotional abuse, often assault. 
This role is equally sensitive, as it is important. And having pursued counselling psychology you'll have a better understanding of how to navigate this path and help those who need it. 
Rehabilitation Counsellor
Often people with disabilities or patients with a deadly disease or after a serious trauma who have lost certain physical and/or mental abilities, need help to deal with its effect before they re-enter society. That is what rehabilitation counsellors help with. Rehabilitation Counsellors are responsible to make sure an individual has come to terms with their disease or disability and facilitating their transition back into their normal lives. They are often associated with hospitals and clinical centres, but can also work outside the healthcare system. 
Mental Health Counsellors
After graduating with a counselling psychology degree, you can work as a mental health counsellor and treat people with emotional and mental disorders. Mental health counsellors use therapeutic techniques to deal with issues such as depression, anxiety, addiction, stress, trauma, grief, bulimia, anorexia, etc. 
Teenage years are a very vulnerable time for any individual. This is the time when one is most rebellious, and also when one needs the most help and guidance. This is also the time when an individual is supposed to make the decision that will impact the rest of their life – career. The role of a school counsellor is two-fold. 
On one hand, they deal with problems that students often can't or don't want to talk about with their parents like bullying, shaming, low self-esteem, etc. On the other hand, they also help students in making decisions like subject selection, choosing a career and college, and what academic grades and non-academic profile is needed for them to pursue their chosen career. 
School counsellors have a very important role to play – they act as the bridge between the students, their parents, and their teachers. 
If you want to work with students and guide them on something really specific, i.e., their career choices, you can work as a career counsellor. While a degree in counselling psychology will train you on how to deal with students, parents, and teachers; career counselling needs something extra – information on career trends, college application and admission processes. 
There are online programs like Global Career Counselling Program that help you gain this specialization in career counselling. It will enable you to engage with students and their parents, assess where the student's talent and abilities lie and guide them in making the right career choice. Additionally, career counsellors often work one-on-one with students. They help them in building their college-ready profile, the college application process, till the point the student gains a place in the college or university of their choice. 
The best part – you need not necessarily have a degree in psychology to become a career counsellor. 
Wrapping it Up!
Counselling Psychology is a very important and noble career pathway. And if you want to pursue it – Kudos to you! 
To pursue counselling psychology you need a graduate degree in either counselling psychology, clinical psychology, or applied psychology. But to become a career counsellor, you only need to register for your Global Career Counselling program that runs in collaboration with UCLA extension. 
So if becoming a career counsellor is your dream, don't wait!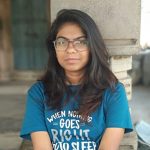 Payal is an avid reader and compulsive writer who thinks being able to pen words is her primary life skill. She loves giving her blogs a quirky spin that sets them apart from the rest. After all, who would mind a bit of Sherlock or Jack Sparrow in a blog on career counselling!