"The future belongs to those who believe in the beauty of their dreams." ― Eleanor Roosevelt.
Till middle school, students are in their comfort zones. They enjoy studying all the subjects including the third language up to Grade 10. Once they step into Grade10, the pressure of Board exams starts building up.
There are some students who by 10th grade have already decided which subjects they would choose at High School and which career they would step into; whereas others are still not sure of their choice of subjects and are in a dilemma about their career choice.
At this point in time, Career Counsellors step in and help make their journey smooth. For this, we need to understand what's bothering them and how we as Career Counsellors can resolve it.
Choosing the Correct  Stream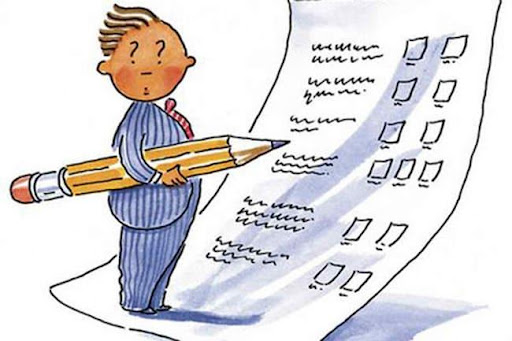 Choice of the stream after 10th grade is very important. But we have seen that the students generally choose a stream either under pressure from parents or peer pressure also at times guides them to choose a particular stream.
It is important to choose the stream wisely keeping in mind the student's interest and what subjects he/she wants to study further and specialize in.
Broadly speaking the 4 streams available are
Science with Math

Science with Biology

Commerce and

Humanities
As Career Counsellors, we can help identify the students in grade 10 which subjects they should opt for keeping in mind their interests and aptitude. At the same time, they should be made aware of the various career options that will be open to them if they choose a particular stream.
It is generally presumed that if a student gets a good score of more than 90% – 95% in grade 10, then the best Stream option for him would be Science. If he doesn't want to become a doctor, in that case, Science with Math would be the ideal subject combination. It is equally important to counsel the parents at this point in time regarding the choice and suitability of the stream keeping in mind the student's interest and aptitude. 
As a Counsellor, I have come across students with both parents from Science backgrounds, having a good command over Science subjects to being toppers at school, but in the quest to try something new, they have opted for Commerce Stream. Hence, it is important to advise parents how a particular stream is the best choice for their child.
In case the students are very clear of their choices by the end of grade 10, good enough. Otherwise, we could give them the Stream Selector Test to decide the stream based on the report.
Pressure from Parents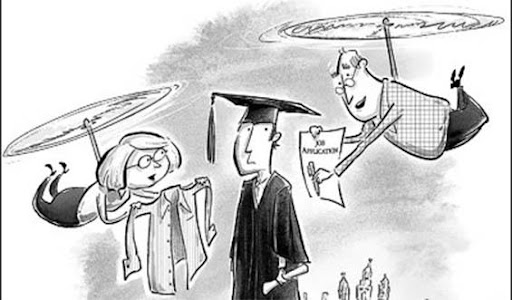 Till now in India, parents play an important role in taking decisions regarding the subjects their children will choose and what they will become later in life.
As Counsellors, it becomes imperative that we make them aware of a plethora of new careers existing today. We can make them aware of Liberal Arts and how a super-specialized degree from a good Liberal Arts college can place them in top-notch organizations across the globe.
It is important to pave a growth path for the child and then take the necessary steps to reach there. This is where Counsellors can extend their support and offer services to help them in taking the best decision in the interest of their children.
Also Read: Importance of Psychometric Tests in Selecting a Stream
Other than these dilemmas, it is important for the schools to understand the need for Career Counsellors. Every higher secondary school should have a Career Counselling Cell. In this manner, Counsellors will be able to guide the students in grade-9 and Grade 10 itself. Today SAT score is sought after for admission in top colleges not only in USA and Canada but in many top universities in India as well.  Ideally, a student should appear for SAT by the time he reaches Grade 9 or Grade 10.
Apart from academics, extracurricular activities play an equally important role in shaping a child's character. The Counsellors can help build the child a college-ready profile by motivating and guiding him to be a part of Student Clubs and doing various summer internships and programs. All these activities help students to develop social skills and confidence and at the same time improve their admission chances at top universities. More and more Career Fairs should be organized in educational institutions to give exposure to the students about the new-age careers. 
This is possible only if you, as a career counsellor, have a passion to guide students and are skilled enough to help them make better subjects and hence better career choices.
These are some simple tips for career counsellors to guide a student in stream selection. Read these points and try to implement them in your next counselling session.
If you have just started your career counselling practice or want to start your journey as a career counsellor, you must have the right skills and validation. You can advance your career counselling skills with the Global Career Counsellor Program.
This is Asia's 1st Comprehensive Online Program offered by By Univariety in Collaboration with UCLA Extension. This program is the best choice for individuals passionate about Career Counselling. Give wings to your career and become a trained Global Career Counsellor.
To Know More, Speak to Our Expert Advisor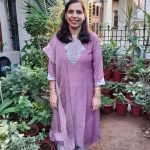 Sonika Arora is a trained Global Career Counsellor who has over 12 years of experience in the field of education. She has worked with top-notch schools in Pune, from being an educator to a counsellor. At Xcel-Aspirations, she gives a new direction to one's aspirations through personalized counselling and guidance skills.