Out of the lakhs of students who appeared for the national level examination, 18 students stood out as JEE Main 2021 toppers with perfect scores. Mridul Agarwal from Rajasthan is one of the 18 JEE Main 2021 toppers who secured 100 Percentile in JEE Main 2021.
Giving credit to the right time career counselling, hard work and determination for his success, JEE Main 2021 topper Mridul is now preparing for JEE Advanced 2021 and aims to study Computer Science Engineering at IIT Delhi or Bombay.
Mridul Agarwal obtained AIR-1 in JEE Main 2021. He scored 300 out of 300 marks along with a 100 percentile. He had also achieved 100 percentile in the February attempt but could not score a perfect 300. Desirous of improving his score and preparing for JEE Advanced, he appeared again and managed to get right at the top.
His other Achievements are:
NTSE Scholar

AIR-1 in KVPY Fellowship

Selected to represent India at the Asian Physics Olympiad

Offered full scholarship by the Government of Singapore while he was in 9th standard
He plans his studies well in advance by preparing a target and making it a point to achieve it. Apart from the coaching, he devoted about 6 to 8 hours daily to self-study.
According to him, in all his achievements career counselling played a major role. He contacted Raksha Kejriwal, PR Career Solution in his 9th standard, which helped him in deciding the right career path, goal and selection of the right stream at the right time.
He got all timely updates on examinations, application procedures and updates on various competitive exams. It also helped him in making the best use of his abilities in which his potential was best utilized.
Ms. Raksha Kejriwal, Founder, PR Career Solution, Bengaluru counselled Mridul and helped him achieve his dream of getting 100 percentile & the perfect score of 300 out of 300 in JEE Main 2021.
Ms. Kejriwal is not only her counsellor, guide, coach but also his aunt. A career counsellor can not only help his/her clients but also guide family members in making the right career decisions. And Ms. Raksha Kejriwal has set one inspirational example.    
Also Read: Guide Students for Tech Sector: Top 7 In-Demand Tech Jobs 
He utilized the time during the lockdown and studied from home through ALLEN's online classes. During the online classes, he interacted with the faculty and cleared his doubts. Mridul aspires to join IIT Bombay/IIT Delhi and become a Computer Software Engineer. His father, Mr. Pradeep Agarwal, is a Head of Finance in a private firm, and his mother, Ms. Pooja Agarwal, is a homemaker. He enjoys watching movies during his break. In class 10, he secured 98.2% marks.
Starting from 9th standard he was always in touch with the career counsellor for all the guidance and motivation to achieve his goal.
Some words to students who are currently preparing for JEE Main from Mridul Agarwal:
I would like to say just keep on working hard and have confidence in yourselves. JEE Main is a competitive exam so the focus should be on not making mistakes. Even I used to make many mistakes, but coping up is the most important thing to score high. To ensure that I don't do the same in the exam, I used to keep a mistake copy and noted all of my commonly made mistakes from mock tests and sample papers. After checking and revising them, I felt like I made fewer mistakes when I attempted the mock tests again.
For all other students according to him, "timely Career counselling is very important to get into the right path at right time".
In today's extremely tough competitive world, people are continuously losing hope, due to various reasons like large population, tough competitions, and various difficulties that children are facing but gradually students are realizing that they want to pursue a career in which they are passionate about. But in reality, most of the students are unable to identify the passion and for that, the most reliable way is career counselling. It holds huge significance in the students' lives which can simply turn around the scenario upside down for them.
Why is Career Counselling Important?
Once the famous German-born scientist Albert Einstein said that – Everybody is a genius but if you judge a fish by its ability to climb a tree, people will believe that the fish is quite stupid. The fish's best ability is to swim in the water. The value here is that each person or a child possesses a unique character and to pull out that unique character the concerned person needs a mentor or counsellor.
These days life is becoming full of challenges and with so many career opportunities, students are getting confused and puzzled up in making the right decision and therefore career counsellors with their counselling, advice, analysis, research can play a major role in making the right decision for students.
As human beings, each and everyone needs guidance so that he/she can improve performance. Few important points through which career counselling can help in making careers:
Picking up the right career.

A career counsellor/ expert can analyse your interests, personality, character through which you can evaluate yourself with the best possible career options which suit you.

Sharing a friendly bond with the counsellor.

Counsellor not only guides you but also be like your best friend. You can share everything with them so that they can understand you from the heart as well.

Deciding timetable and career strategy.

Career counselling not only helps in making you a great personality but also helps you to make you a more organized and a better person by various modern methods.

Helps in gaining the right skills.

Career counselling helps you gain focus that can truly reflect in your deeds & work.

A career counsellor can also interact via various means of communication so that students can easily learn and interact with them.
So, in today's time, especially like COVID pandemic everyone is getting affected day by day and in such a harsh time a career counsellor or a mentor can boost the confidence and they can also help the person to adopt the best practices which can help an individual to get success in achieving their dream goal. Career counselling is also important because counsellor uses various logical methods which can help students and career counselling can be extremely beneficial to build careers of students and it is equally important in the education system as well.
Career counselling is nothing but helping out people in making one's own decision to build, change, enhance one career to have a bright future. The career guidance brings out the ability and skill of the student what he wants to become in the future. The main aim of counselling is that it motivates students in keeping their goals higher. It moulds students to make the right decisions and removes the fear about their careers. 
It helps students to make decisions on how to study and what to study. It advises students not to be confused about their decision. It makes students mature in deciding things. It brings out one's personal interest to pursue their career and guides the student in their way.
It has been difficult for students to pursue a career in their dream institutions. Not students only, even their parents are under great pressure in making their child's career better. In such situations, the career adviser makes students and parents understand what is good for them and guides the students in the best path.
It makes a wide range of students engage themselves. As they show more interest in studying higher through career, the major advantage is that the subject experts also interact with students on how to start their careers well. Career counsellors also listen to people's choices of handling pressures and overcoming difficult situations.
Career counselling helps the students understand the career opportunities and options available. It helps them analyse their strengths and weaknesses and helps in finding the perfect career path. This process helps in boosting the confidence and morale of the student.
So, the right decision at the right time is very important. 
There's a dire need for skilled career counsellors who can guide students in different aspects like which career, board, stream, subjects to choose, which college to choose for higher studies, and more. To help students in different situations, you need to be skilled enough.

If you are passionate about helping students and want to upskill yourself as a career counsellor, become a Global Career Counsellor. It is an industry-ready program by Univariety in Collaboration in UCLA Extension. The program offers blended learning, extensive modules, LIVE interactive sessions, sessions with experts, and more.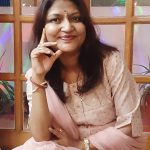 Ms. Raksha Kejriwal is a Trained Global Career Counsellor, Educational Consultant and Founder of PR CAREER SOLUTIONS". She is a dedicated woman and a resourceful goal-driven Professional with a solid commitment to the social, academic growth and development of every child.
She has been in Education Industry for the last 18 years and has always been associated with counselling in one or the other way. She has been working with multiple domains of the Education Sector from Teaching, Sales & Marketing for Universities & Colleges, Training Teachers for FURTHERING THE IDEA OF USING TECHNOLOGY AS an INTEGRAL PART OF SCHOOL CURRICULUM for the benefit of students, which is implemented across the globe today.