CAREER COUNSELLING & GUIDANCE TODAY help students to understand their ambitions, interests, qualifications, abilities, the job market, the education system, and also what they know about themselves. 
Comprehensive career guidance and mentoring tries to teach students to plan and make decisions about work and learning. It facilitates individuals to acquire the knowledge, skills, and experience necessary to identify options, explore alternatives and succeed in society.
It is a comprehensive & developmental process to assist individuals in making and implementing informed educational and occupational choices. It recognizes an individual's competencies in self-knowledge, educational and occupational exploration, and career planning.
In its contemporary forms, career guidance draws upon a number of disciplines: psychology; education; sociology; and employment economics.
In face of the unprecedented pace of changes worldwide with the advent of information technology and explosive growth of knowledge, the career guidance approach aims to develop candidate's knowledge, adaptability, creativity, independent thinking and life-long learning capabilities so that they can be better prepared to make informed and responsible choices. Thus be able to make the best of the opportunities ahead.
Career Counselling & Guidance: The Methodology
The methodology includes systematic and scientific study and understanding of the candidate through psychometric tests, interviews and discussions on the life goal and guidance to prepare individuals for the changing dynamics of the 21st century by facilitating them to understand that career is not the same as a job.
It is a vocation that gives identity and direction.

It is a career that ensures enjoyment of work for a whole life.

It is an enjoyment of work which leads automatically to good earnings and satisfaction

.
Creating interest and inner motivation in the student is a half-done job. If the child develops a curious mind, explores the subject out of genuine interest, he does not have to be guided more There is a thin dividing line between motivating a student and pressurizing him. Good intentions are not enough to bring up a competent child in the 21st century but need to be supplemented with proper technique and direction.
The most important questions generally come from students, "Why should they study at all or a specific subject?".  That is why if a student develops, exploratory nature, every subject and every topic will be an adventure. Made to make them understand that there is no subject or topic that will not be useful in life regardless of what career they eventually choose.  The world is changing very fast and to keep ahead, one shall be able to adapt to any change that comes the way. This is possible when one is able to give strong foundations in all subjects. No wonder, Liberal Arts, Liberal science and Liberal Engineering are becoming demanding subjects these days. Especially if the student is looking to go to western and the USA, one cannot restrict to the only subjects which interest the student.
 The best way to handle this is to tell the student to list all the subjects studying, and write down the uses in day to day life and also how each subject can help the student in later life in general and in the career of a student.
Facilitating students for realistic goal setting is most important to be successful in their careers.  Most of the student who when ask their ambition in life, gives such a reply
"I want to be CEO of an MNC"
"I want to make a lot of money"
These are aspirations without knowing the way forward to reach there. There is nothing wrong with having such dreams but can everyone be there? The difference lies in those goals that have to be specific both in terms of definition as well as in terms of the methodology of reaching there.
Recommended Read: 5 Reasons Why Career Counselling is the Best Profession?
One shall know weaknesses and strengths and which of them are permanent and which are changeable. Tendulkar knows his strength in Kinesthetic Intelligence and worked on to excel in that. What if he has chosen medicine. If someone wants to be a pilot, he shall have stamina, perseverance, good eyesight, and concentration power.  
Even if someone has an unusual goal, it ensures that it is backed up with sufficient awareness and evaluates why he feels that he is likely to be successful and happy in it.
It is proven that those who have specific goals score better in the examinations.  Learning skills and information shall give a student a competitive edge over others in the profession.
Piece of Advice for Career Counsellors
My sincere advice is that the first activity shall be making students and parents understand that "there are no "Right " or "Wrong " careers".  What is more important is "Why" they choose the career.
It should suit them, their interest and their skills.

It should not be based on what everyone else is doing.

It should not be selected because it offers the best "scope" or jobs at present.
It is to be understood that though academic qualifications are very important in life, they slowly yield to the more important factors of skills and abilities. The other intelligence is equally useful and can be a means of lucrative careers. If one does not have a high IQ and struggling with academics, one can focus on building EQ i.e.  Emotional Intelligence which means self-awareness, Self-regulation, motivation, empathy and social skills. Cognitive intelligence has taken a second place
To be an efficient counsellor is a long process with continuous learning skills and interacting with candidates with different concerns.  A counsellor needs to read a lot to keep on gaining holistic knowledge on various careers and subjects and changes in the economic scenarios.  
 Take away from the guidance  shall lead to 
"Joy for those who study",
 "Joy for those who teach and mentor", and 
"Joy for those who guide"
The responsibilities of the teachers /counsellors/ parents do not stop at imparting knowledge of the subject and getting admission in the good school but they can enjoy the journey with the student and can learn and grow in the process.
This is about career counselling & guidance. If you love helping students in choosing the right career or already a career counsellor, become the Global Career Counsellor.
The Global Career Counsellor Program by Univariety in Collaboration with UCLA Extension is Asia's 1st comprehensive online program for individuals passionate about career counselling. It helps candidates to learn advanced career counselling & guidance skills and offers the chance to learn from industry experts. 
To know more about the program,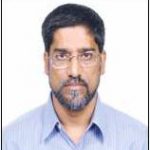 Rajiv Jain is an experienced and trained Global Career Counsellor. He is genuinely interested in making a difference in the life of students and professionals for the last 8-10 years.
Rajiv Jain has been guiding and helping students with the selection of streams and specific subjects, helping narrow down options for jobs after graduation, planning for careers, handling mid-career changes, and guidance for study abroad including a selection of universities and colleges, writing SOP, SAT, IELTS, TOEFL, GRE, GMAT etc.
A mechanical engineer by profession from NITK, was awarded, "Gold Medal" by the Confederation of Indian Institute for his project work during the MPT course at IIM, Bangalore.