Economics is frequently chosen as a non-science field of study by parents. Additionally, students assert that they want "career options in Economics". However, there are no entry-level jobs for "economists" and Economics is not a professional course. It is a social science subject, just like physics and biology are science subjects, and it has the potential to, at best, open doors to some careers. A brief overview of economics and the paths it opens is provided here.
What is Economics All About?
Economics is the study of how things are made, moved around, and used. It examines how nations, businesses, individuals, and governments decide to use their resources. Economics is the study of how people behave. It is based on the idea that people try to get the most value or benefit from their actions and act rationally. The study of how work and business are run is called economics. It is the responsibility of economics to determine which methods produce the best results because there are numerous methods for utilizing human labour and resources.
By neatly modelling important factors, stakeholders, and options, economists can assist in structuring almost any decision. Almost anything can be accomplished using this strategy: constructing a house, organizing a party, investing in stocks, and even writing a movie script are all examples.
Varieties of Economics
A person, a family, a business, a group, or the government can all make decisions independently. Microeconomics looks at different parts of human behaviour to figure out how people react to changes in prices and why they want certain things at certain prices. Microeconomics tries to explain why and how different things have different values, how people make financial decisions, and how they can trade, work together, and cooperate in the best way. Microeconomics looks at how supply and demand change over time and how well things are made, and how much they cost. It also looks at how people divide and share work, set up and run businesses, and deal with uncertainty, risk, and strategic game theory.
Macroeconomics looks at the economy as a whole, both nationally and globally. It does this by simulating the economy with a lot of data and variables from the economy. It could be a certain part of the world, a country, a continent, or the whole world. It mostly looks at how economies grow, change, and go through cycles. Foreign trade, government fiscal and monetary policy, unemployment rates, inflation and interest rates, the growth of total production output as shown by changes in Gross Domestic Product (GDP), and business cycles that cause expansions, booms, and recessions are all looked at.
There is a connection between microeconomics and macroeconomics. The sum of all microeconomic events makes up an aggregate macroeconomic event. But these two areas of economics use very different theories, models, and research methods that can make them seem to go against each other. Many economists study how to put together the basics of microeconomics with macroeconomics into theory and research.
Also Read: Career in Public Relations and The Power of Creativity
Career Options in Economics
Let us see some of the careers for economics graduates.
Investing and Finance
When it comes to creating and utilizing models for decision-making as well as comprehending the factors that influence the value of a company or product, finance professionals swear by an economics background. A career as an investment analyst or investment banker can be developed through courses in finance, risk management, or even data analytics. Micro-economists will have access to numerous growth opportunities as cryptocurrencies and blockchain transform financial transactions.
Data Analytics
Training in econometrics is extremely beneficial for careers in data analysis, particularly in policymaking, think tanks, finance, and investing. In order to analyze data and produce outcomes applicable to careers in government, fintech, marketing, or even technology, several undergraduate courses combine Economics and Data Analytics.
Government Policymakers
For careers as policymakers and economic analysts working for governments, think tanks or multilateral organizations like the World Bank, IMF, or WTO, economists with advanced training in macroeconomics, development economics, and international economics are well-equipped.
Academics
The economics teacher is responsible for delivering the economics concepts to the students. They are responsible for imparting the theory of economics and catering to each student making sure they are up to speed with the class. The economics teacher would also be responsible for making a lesson plan, assessing the students and guiding them to increase their mindset.
Actuary
Actuaries, like other master's of economics jobs, handle data and deal with matters of probability. They examine data for specific situations, especially disasters like floods. Then, they figure out the probability of these events happening in specific regions. They typically work for entities like insurance companies, helping to determine their prices and coverage options. 
Also Read: 5 Best Career Opportunities in Arts Stream 
Data Scientist
Collect, interpret, and publish data to help support economic decision-making. The data they find often applies to finances or productivity in the business world. For example, a data scientist may look at sales figures against business decisions made over a specific time frame to determine how successful those decisions were. These professionals provide the forecasting knowledge a business needs to know whether changes will be significant before deciding. Data scientists working in this discipline may have a master's degree in economics and work in various industries, such as IT, healthcare, finance, retail, or marketing.  
Management Consultant
Management consultants propose ways to improve an organization's efficiency. Among the master's of economics jobs, management consultants are one of the most important for private businesses. They analyze economic trends and business practices, and they advise business owners on maximizing their earnings while minimizing their risks. 
Business Reporter
The role of a business reporter requires the ability to identify information and categorize them according to its relevance to how it affects the public at large. This essentially means that one should know what is to be reported so that the public is aware of important matters.
Final Words
All the above career options in Economics demand discipline, hard work and patience. As industries continue to evolve rapidly, there's a growing need now more than ever for skilled professionals with advanced degrees in economics to lead the way. 
Read this information and help your students with the career options in Economics stream. If you are passionate about guiding students in making the right career choices, kick-start your career with the Global Career Counsellor Program. This is first of its kind career counselling program that helps individuals to become professional career counsellors.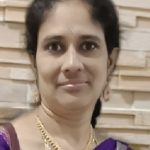 Kavitha Chalamalasetty is a Research Scholar in HR and a trained Global Career Counsellor. She is very passionate about learning new things and also experimenting with them. She loves helping students in making career decisions and providing them with the right career path.