Today, a second income is necessary for everyone, including software developers, educators, and marketers. Not just professionals, but also students and housewives are looking for new ways to make money as daily expenses are rising every day.
The term 'ESports' is a novel concept for anyone looking for a second source of income or a career in sports. Despite being viewed as an off-beat sector, the country has an audience and people who are interested in it. Brands have taken notice of this and have increased their use of innovative marketing techniques to ride the wave.
Emergence of E-Sports
The tech-savvy Millennial and Gen Z generations, constantly looking for new ways to push the boundaries, are to blame for the phenomenal growth of this sector. It is challenging to understand the massive growth of the mobile gaming sector, considering that only a few years ago it was not even thought of as a viable career option. People who worked 9 to 5 a day used mobile or PC games as a source of entertainment, or, more precisely, as a method to pass the time. However, some people now earn a living and use these games as a source of income. A lot of people are now choosing Esports as a full-time career due to its recent effect.
Competitions and Events related to E-sports
The entire year is filled with a variety of esports competitions and events. Esports has become increasingly popular as a result of these competitions and events. Since there are many tournaments with prizes worth millions of dollars, the award amount and the appealing items are the key drivers of its expansion.
Since India just won the Commonwealth Esports Championship, e-sports have become much more well-liked, which presents a challenge for many national players. 
Careers in Esports
The majority of people believe that professional gaming is the only career in Esports. There are positions in management, operations, sales, event planning, coaching, travel agents, and even on social media.
Here is a list of 10 jobs and positions in the Esports industry one can pursue:
Referee
Referees are in charge of impartially judging games and sports and punishing any violations of the rules of play. Their work frequently calls for quick thinking, effective communication, and an in-depth understanding of specific sports and athletic competitions. Players that refuse to participate or repeatedly disobey the rules may be removed from the game by the referee.
Booking agent
Booking agents work with actors, artists, and professional gamers to help them find gigs, jobs, and other paying events to support their clients' careers. During their work, booking agents will often scout for new talents, contact event managers, production studios, and media outlets about jobs, and negotiate contracts on behalf of their clients.
Marketing Executive
A marketing executive oversees the marketing department and staff of companies and organizations. They'll often use their knowledge of the market and consumers to predict costs, customer demand, and the media's response to their advertised goods and services. Their everyday duties involve gathering crucial financial and budget data, performing and analyzing research, and delivering persuasive marketing tactics.
Journalist
Journalists often work for newspapers and other forms of publications to create stories and reports on important news and events. Journalists present information in their articles and pieces to allow readers to form their opinions on the subject. They create content for different media platforms like television, print, radio, and online websites or news sources.
Event planner
Events for networking, charities, and other purposes are planned and organized by an event planner. Event planners may come up with ideas, arrange venues and schedules, speak with vendors and negotiate costs, and create event budgets and other crucial financial information throughout the workday.
Social media manager
A social media manager oversees a company's or individual's social media presence and online brand. They help to create a positive public reputation for their client or organization in the hopes of generating business or increasing consumer outreach. Their daily responsibilities include drafting and posting social media messages, advertising events, and products through social media platforms, and networking with other companies and businesses to form social media marketing campaigns.
Broadcaster
Broadcasters are journalists who cover news and other information for newscast media on radio, television, or online. Some of their duties include writing and directing news articles, narrating news productions, finding leads, and doing voice-over work.
Web content specialist
A web content specialist helps to develop marketing materials and copy to promote a company's or organization's products and brand through websites, blogs, and social media posts. During their workday, they might meet with clients and company executives to determine their brand and marketing goals, write copy using search engine optimization, and submit content for review.
Sales manager
A sales manager frequently manages a team of sales representatives, assisting them in exceeding their sales targets and bringing in money for a business or organization. They may be responsible for giving the sales team leads on possible clients, helping them hone their selling abilities, and giving each team member a designated selling location.
Product manager
A product manager helps a firm meet its objectives and goals for the product's revenue creation by putting the company's goods or products on the market. In order to ensure that profit and customer satisfaction goals are met during product campaigns, they frequently perform market research on client demands and collaborate closely with the marketing, development, and sales teams.
A fascinating new era of esports is currently developing in India. It is a time when opportunities are abundant, the video game industry is growing fiercely competitive, and at the same time, the millennial workforce is rapidly expanding, shattering barriers, and making possible things that were previously unimaginable.
Future developments will only see the esports business grow and shine even more. Furthermore, there is neither a bad time nor a good time to start working toward your goals if you want to use the esports revolution to launch a successful career.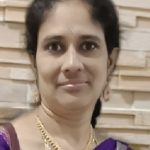 Kavitha Chalamalasetty is a Research Scholar in HR and a trained Global Career Counsellor. She is very passionate about learning new things and also experimenting with them. She loves helping students in making career decisions and providing them with the right career path.