Studying abroad has become a popular trend among Indian students – for both undergraduate and postgraduate studies. In 2022, 7.7 lakh students chose to study abroad. With the rising popularity as well as growing options for students, the demand for career counsellors who specialise in study abroad support has also risen. Let's understand the role of career counsellors in study abroad support and how you can become a career counsellor. 
Why Career Counsellors are Needed for Study Abroad Guidance
In Indian Colleges, the admission process is carried out typically in 3 ways – 
Admission based on board exam scores

Admission based on entrance test scores 

A combination of 1 & 2 
But to study abroad, the college application and admission processes are vastly different. Students have to start the application process a year early. They have to do thorough research, shortlist colleges to apply for admission, diligently follow application requirements and deadlines, look for scholarships and financial aid, and then apply for visas. 
This becomes too much for students, especially for undergraduate programs as they have to apply for colleges alongside preparing for 12th boards. Having an expert career counsellor who is well-versed in abroad study support is very much needed for students. 
Roles Career Counsellors Play in Study Abroad Guidance 
Course, College, and Country Selection 
The dream of studying abroad becomes real when you start asking 3 very important questions – 
What should I study

Where should I study 

Which colleges should I apply to
Career counsellors who specialise in study abroad support help students in figuring out answers to these questions. Based on students' own interests and choices, psychometric test results, and student's academic and non-academic profiles, career counsellors help in shortlisting their course(s), country(s), and college(s). 
Student – Parent Alignment 
Studying abroad is an important decision for students as well as their parents. More so than in Indian college admissions, parents have to be involved in every aspect of college admission planning for study abroad. 
Career counsellors play a very important role to assist and assure parents about students' decisions to travel abroad to study, helping them gather information regarding financials, living conditions, immigration and more. Career counsellors make sure that students and their parents are on the same page throughout the college application process. 
End-to-end College Application Process 
Once the course, country and college options have been shortlisted that's when the real journey begins. Based on the college's eligibility criteria and requirements students have to prepare and sit for standardised tests like SAT, GRE, and more. They have to qualify for language assessments like TOEFL & IELTS. They also have to ready their mark sheets, write college essays, prepare a statement of purpose and get letters of recommendation. 
Career counsellors guide students through this entire process. Since the timeline for college application starts early, counsellors help students in setting timelines and deadlines to complete every task. They also help in verifying and improving application requirements like essays and statements of purpose. The most important role that career counsellors play in this process is making sure all application requirements are completed and submitted before the deadline. 
Researching Scholarships and Financial-aid 
Studying abroad is expensive – both in terms of tuition fees and living expenses. This means that a number of students who dream of studying abroad can do so only through substantial financial aid and scholarships. But the problem is –  whether a student is applying for financial aid from the college directly or applying for a scholarship – they have to do their own research and apply separately from the college application. 
Career counsellors are not only well-versed in the different scholarship requirements but also help students apply and prepare for them. 
Visa Support 
The journey to study abroad doesn't end with getting a college acceptance letter. The next phase is even more important – getting a visa! The process varies from country to country depending on their immigration policy. To get a visa to study abroad, students often need to submit their acceptance letter, go through rigorous background checks, face an interview and show how they can be a value to the country they are travelling to. 
Career counsellors that specialise in study abroad support is also experienced in guiding students through the visa process. This is one of the essential parts of study abroad-focused career counselling. 
How Can You Become a Career Counsellor Specialising in Study Abroad 
Career Counsellors who specialise in study abroad support has to be doubly trained. First in the basics of career counselling and second, the knowledge and information about study abroad processes of various countries. Univariety's Global Career Counselling Program with UCLA Extension is one of the few counselling training programs that offer both. Through this program, you can not only become an expert career counsellor but also learn skills like college profile building and college guidance processes for different countries.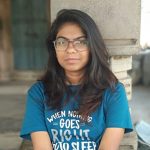 Payal is an avid reader and compulsive writer who thinks being able to pen words is her primary life skill. She loves giving her blogs a quirky spin that sets them apart from the rest. After all, who would mind a bit of Sherlock or Jack Sparrow in a blog on career counselling!