You may often get this question from students, "How to choose the best country to study abroad in?" Whenever this question is concerned, read this blog. It will help you resolve this query.
Educational migration is towering higher than ever. Students and parents are watching vigilantly to promote study abroad. A new perspective in Indian education is inclined to encourage studies in foreign universities. The introduction of collaborative education and twinning is part of it. Increasing demand among the student community to study abroad makes careers counsellors more responsible for guiding our students. Career counsellors have to play a pivotal role in guiding the students to make their study abroad dream with a happy ending.
A career counsellor is next to the parent in the educational process of a child. When a student is leaving his or her home country it is highly significant to know about the country or the location where the "child" is. Career counsellors are fully versed in "career to the country" to study abroad. Choosing a country abroad to study is choosing the best lifespan for a student in his or her career. The primary factor in studying abroad is the selection of a "foreign land". Most of the students or parents are choosing a country to study from "peer group "information or word of mouth. In this dynamic world of technology, economy and knowledge today's prosperity of a country may change. Education is not a short term event. It leads to the first step of the career only and many more steps to climb up when years go ahead. Now it's imperative to discuss factors to be considered while selecting a country for Studying Abroad.
Where Would You Go?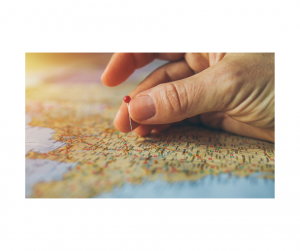 Going abroad? Abroad is beyond homeland. Before you plan, know the world and know the country you plan to spend the rest of your life in. The United States, The United Kingdom, Germany, France and Australia are the major countries preferred by students and are now Trending in Canada, Russia, the Netherlands, Spain, Malaysia and Japan.  Studies by the Organization for Economic Co-operation and Development show that by 2025 International Student population will grow up to 8 million. New players like China, Russia, Georgia, and Ukraine give us lessons to rethink the country where we go to do a long term life. A country is not a piece of land.  It is a vast area including rural, urban, and remote. The location of the university or college is to be spotted with genuine enquiry.  Once a country is selected for a higher study, turning back may cause much financial, mental and educational catastrophe.
Learn About the Economy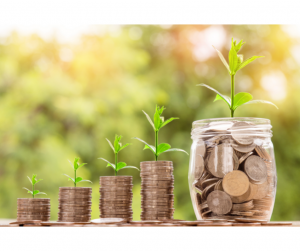 When choosing a country to study, always remember it's a place to live for a minimum period of study or even forever as an employee. The country will be next to the homeland. The economy of the country is the backbone of its stability. Collect information about the economic progress of the country for the last five years. Also, be aware of the future of the economy based on the resources available there. A country can provide employment based on its economic progress and expected prosperity.
Speak to Weather-Man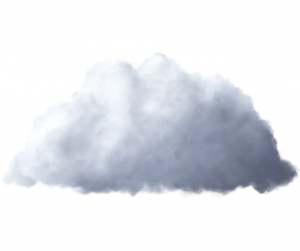 Weather is a factor which affects living conditions and health status. A migrant has to keep in mind he/she is going to live in an inexperienced climatic condition. Precautions or preparations to overcome the adverse factors of climate is a core factor in choosing a country. Students may be aware of the climatic conditions by word-of-mouth and may ignore it due to the overwhelming enthusiasm to study abroad.  Study methodology or system will be entirely different from the homeland and leads to hard work and continuous effort to go on par with other international students and teachers. Health, if not supported to scale up the academic effort may lead to a disappointing pace. Be aware of the weather to withstand and fly up with the dream.
Health is Wealth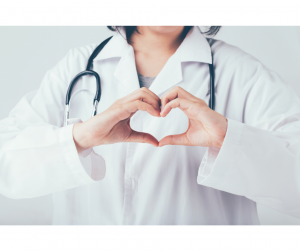 Aspirants of international education must be aware of the healthcare and wellness system of the country of study. Countries will be having healthcare policies and measures to support international students in healthcare.  The National Health Service NHS is supporting International students to get healthcare.  In Australia OSHC (Overseas Student Health Cover) is there as an inevitable factor in avail health services. In Germany, there is a public health insurance system which supports the insurance of international students. Provincial health insurance plans and private health insurance packages are available in Canada. In New Zealand, health care support is available from the public and private sectors for international students.
Everybody Smiles in the Same Language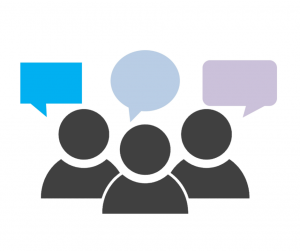 Language is the medium of communication. While students are learning English eligibility tests, it is imperative to keep in mind it's not alone to get a score to break the barrier to entering a foreign country, it's also where you learn how to communicate and learn in a foreign country. Language learning is a skill. A learnt skill will improve academic strength. English is a universal language which is applicable globally, understanding English and fluent speaking will make you communicate globally. Good communication will unveil a lot of opportunities, cultural relations and even international friendships. It's good to choose countries while studying abroad based on their language strength.  Communicative courses can be preferred in English Speaking Countries. Technology and science are of not much importance as language compared to courses in Business, Finance and Social work.
"Everybody smiles in the same language" Even if you can't rope up to your academic and communicative skills, still you can communicate with a smile. But what does that smile mean to you?
(ROI – ROI) = Negative or Positive?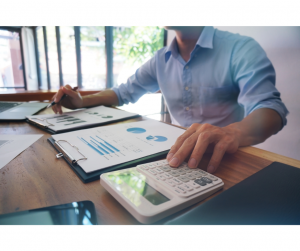 Education is an investment which never gets depleted or diminished. But see the Return on your investments before you invest. Studying abroad is living abroad. When you live and learn its is living +learning expenses. Calculate the investment as Living Expenses – Living Expenses in the homeland as the living cost. This calculation will help to find the real investment in living costs. Same way calculate the Learning cost abroad – Learning cost in the homeland which will also give you a real figure for learning abroad. But when you compare the Return on Investment (ROI) with a formula ROI from Learning Abroad – ROI from Learning in Homeland, a generic result will be positive. Search for the funds, scholarships and loans at a low rate of interest before investing as a prudent businessman to get the maximum ROI.
It's good to choose countries based on their language strength. Students of Business, Law and Social work can prefer English speaking countries. Technology, Engineering and medicine can be selected based on the stream of subjects.
Also Read: Study MBBS Abroad: Scope, Admission Process, What to Expect
When your students think to study abroad, you can follow these tips and help them choose the best suitable country to study in. Make sure they check each and every aspect mentioned on this page and then accordingly decide where to study. If they ask you about how to choose the best country to study abroad, you can share this blog too. They might get help in understanding all these factors.
Frequently Asked Questions (FAQs)
Question: Shall I select a country of study as per the information from my friends?
Answer: No. Listen to friends but learn about the country.
Question: How can I link my course and country to my study?
Answer: For Courses which are having English prominence select English speaking Countries.
Question: If I get a good score in IELTS, shall I continue to study English?
Answer: Remember IELTS is a criterion, but once you are abroad you have encountered the real English understanding, speaking and writing. So keep on listening and speaking English. There are English speaking groups on social media, you can utilize.
Question: Shall I borrow money to study abroad?
Answer: Yes, you can. But that can be the last source. Before that contact and career counsellor to find scholarships, fellowships, grants, free education, and government support.
Question: Would my course abroad be accepted in my homeland?
Answer: It is advisable to find a course which is applicable in the homeland as an eligibility to work or for higher studies.
If you have the right skills and ability to understand people's requirements and provide them with the best possible solutions, you can be a part of this evergreen growing industry.
Upgrade and polish the art of career counselling with the Global Career Counsellor program by Univariety in collaboration with UCLA Extension. The program is an all-in-one guide to learning about career counselling from techniques and trends to best practices.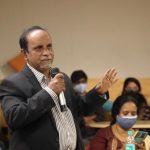 V.K. Anil Kumar is the Founder of Ten Minutes Theory, a motivational Platform for a successful life and the Director of Anil's Career Guidance. Anil is a trained Global Career Counsellor and has presented educational seminars in the Dubai World Trade Centre. He is an author too. Recently his book got published "Ten Minutes a Day to Make A Business Successful" on Amazon Kindle. He also writes for newspapers. He is a co-author of " Crowd Manager " A Solution for Covid 19 Community Spread, International Journal of Innovations and Implementations in Engineering.