Education is a mix of knowledge, understanding, ability, skill and above all values. The aim is a short term target that a student wishes to achieve. However, the purpose is the long term contentment and happiness that a student desires from a career. Purpose gives kids sustainable contentment. To serve the purpose, it's important to know how to understand a child's personality. 
One of My Student's Query Experiences I can Share 
She is a student of class 12th, brilliant in her studies and has taken PCB. She hates to study Biology and Math. Interested to do Psychology but her parents are Doctors. They compelled her to do NEET and MBBS preparations. Her concentration has decreased drastically. She has no interest in going into the medical field. She was doubting herself and confused about her career options. 
How to Understand A Child's Personality?
Throughout my career in counselling, I have met a few students who moved forward and made decisions in  Life with the sole purpose of achieving their aims based on their purpose. So, knowing a student's personality is very important. A student's personality consists of many things like their thoughts, interests, strengths, confidence, and also the way they carry themselves. Recognizing one's personality not only helps in gaining self–confidence but also acquiring new skills. Here arises the combination of satisfaction and happiness. 
Coming back to the student and how to understand a child's personality, I suggested she should go for the personality type test and ideal career test. The report came out excellent as it showed clearly Psychology as the first option from the ideal career report and the personality type report came out as she had good communication skills & listening skills and these are the two most important factors for a psychologist. 
Psychology Course Details 
B.Scs. in Psychology is a three-year undergraduate course that deals with psychology and fundamental Mental Science that provide a concrete understanding of human nature along with the study of human behaviour to various stimuli. Graduates of this course have good job opportunities in the healthcare industry. Some of the standard job designations of B.Sc Psychology graduates include Psychologists, Health Counsellors, Therapists, and Childcare Counsellors. Psychologists' needs and necessities are imminent due to increasing mental health issues worldwide, which keeps them in demand.
The B.Sc Psychology course entrance exam is conducted both in the form of online and offline written tests. There are numerous national-level entrance examinations and university-specific entrance exams that are considered for admissions.
Entrance Exams Are
NEET

 

LPU NEST

 

TS EAMCET

 

NPAT

 

ICAR AIEEA

 

UPSEE

 
Subjects in Psychology Include 
Foundations of Human Behavior

Biological Basis of Behavior

Human Development

Sociology

Psychopathology

Industrial Psychology

Child Health Psychology
Career Options for Psychology 
Psychologist

Child Psychology Assistant

Mental Health Counsellor

Industrial Psychologist

Psychology Tutor

Psychotic Behavior Analyst

Human Resources

Media Psychology

Military psychology

Neuropsychology
Also Read: Importance of Psychometric Tests in Selecting a Stream
Skills Required for Psychology to Build 
Empathy toward client

Communication Skills

Emotional Quotient

Organization and Time Management.

Technical skills

Listening skills
These skills help them to grow in clients Management and Understanding and also the graduates receive pay of 4.10 lakh/annum. It increases gradually based on experience.  
After finishing the B.Sc Psychology course, students have vast job scope both in the public and private sectors. If interested to go into higher education courses  
MSc. Psychology

MBA

MSc. Clinical psychology
The Demand for Psychology Now 
The demand for B.Sc Psychology graduates is high in both government and private sectors. The development in technology has attracted many mental disturbances in varied forms, a significant threat to the mental well being of generations to come, thereby increasing the need for counsellors.
Counselling Session with Parents 
Had a Quick Exercise with Parents view asking some questions based on their knowledge about their kids from their perspective 
Ask about the child's personality type in their view

Their kid passion in their view

Which career choice is best according to their view

What sort of education do you like to provide

How much money are you people willing to spend

Any expectations with her child

Any limits
Then explained the child's personality type, the child's view about career choice, her passion etc. After understanding the child's views, the parents' perspective got to change. Parent-child relationships should be friendly and a proper balance between respect and communication is shaped. Giving them to open talk with their child. Talking and making them understand she did very clearly. Finally, their support pushed forward. Therefore, success and satisfaction are measured by parent and child together bond by fulfilling her true potential.  
Parents Play Key Role 
Parents constitute a very significant socio-economic and cultural aspect of a child. They are a significant influence on a child's personality and emotional development as well. When a child has safe and secure unconditional parent support, they can spread their wings and can fly high at any corner.  
The Few Elements of Career Education Needs
Career Awareness

Self–Awareness

Appreciation and Altitude

Decision-Making Skills

Economic Awareness

Employability Skills

Educational Awareness
Tips to Handle Students & How to Understand A Child's Personality 
Make them Normalise. Say it's ok if things are crucial.

Make parents and children open talk good friendly talk to open child's

perspective things to be known.

 

Career Assessment tests can help their Interest, skills, values and personality to be known clear picture.

Short term and Long term Goals Identification. That helps to focus more on the current scenario rather than the results. 

Give them to focus on building effective social and Emotional

competencies so they overcome complex challenges.
Self – Awareness 
Self Awareness plays a major role in creating this differentiation. A child who is well aware of her options takes logical and practical decisions to derive the best out of the situation. Lack of self-awareness leads to her straying away from fulfilling his true potential.  
Concluding
"Success is the sum of small efforts repeated day in and day out. Happiness is the only thing that multiplies when you share it." Parents and mentors provide the best support to the children to feel secure and strong.
If you want to know more about how to understand a child's behaviour, what are the Psychometric Tests, and how to use the tests in recognizing and acknowledging their personality traits, going for a career counselling course is the best way.
In this journey of becoming a trained career counsellor, we are with you. The Global Career Counsellor Program is Asia's 1st comprehensive online program for individuals passionate about career counselling. This online career counselling course helps individuals develop advanced career counselling with blended learning, vast modules, live interactive sessions, and a lot more other factors. Over 6500 professionals have already trusted the program and transformed their careers.
If you also want to expand your horizons, become a Trained Global Career Counsellor.
To Know More, Speak to Our Expert Advisor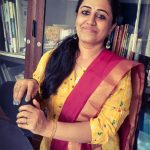 Vidhya K.S. is a Trained Global Career Counsellor from Pune. She loves mentoring and guiding students confused with their careers or abilities. With 2 years of experience in career counselling, she has been helping students with choosing the right career path. Along with guiding, she also loves writing blogs for assisting students and parents with career queries.