As Career counsellors, it is imperative to help students in the current times to identify the right Virtual internship programs and the platforms that would help amp up their skills. Staying connected with students throughout the program, taking regular feedbacks and motivating them to stay focussed will help the students accrue experiences well while meeting their expectations. 
Helping students understand the importance of developing professional aptitude and creating an in-depth profile through internships and summer programs will go a long way in creating bright prospects for high school students. Make them understand the importance of internships.
There are countless ways for students to get an early head start on the competition, and one way to do so is to start early: gain skills, experience, and a professional network through internships while still in high school.
What is an Internship?
According to dictionary.com, an internship is defined as "any official or formal program to provide practical experience for beginners in an occupation or profession."
The most important element of internships is that they integrate classroom knowledge and theory with practical application and skills developed in professional or community settings. They bring a wealth of benefits to school as well as college students while pursuing higher studies or while seeking a career path post-graduation.
An internship not only provides the opportunity for career exploration and development of students but also encourages them to learn new skills.
As part of holistic education, the 'New' National Education Policy 2020 also proposed providing school students with opportunities for internships with local industries, businesses and arts for their skill development. The policy also includes research internships at higher educational institutions to further improve students' employability.
Virtual Internship Programs
While the Global Pandemic imposed a lot of restrictions on mobility, it also encouraged everyone to step out of their comfort zones and create an environment that would not, in any way hinder the learning process for students.
Virtual Internships done online or remotely have allowed students to gain invaluable experience from the comforts of their homes and according to the schedule that suits them. Working remotely has encouraged students to improve their internet literacy while gaining academic credit.
Recommended Read: How to Effectively Guide Students on College Admissions?
Importance of Internships for High School Students
The overall goal of education is to adequately prepare students to achieve success in their future careers. While academic rigour and acquisition of important life skills can be considered crucial aspects of the student's career journey, more and more importance is being placed on the value of experiential and applied learning.
With the ever-growing changes in our economy, it has become imperative for the students to be a part of that growth cycle and constantly upskill their talents and experiences to stay ahead in the competitive job market. This is where internships, summer programs and job shadowing opportunities play a crucial role.
We have seen colleges and universities prioritizing this type of learning and even schools are now encouraging students to partake in an internship experience or garner an equal number of credits through various Summer Programs.
While internships are not a requisite for admission to all higher educational institutions, the truth is that completing one will undoubtedly give high school students an extra edge when building up their portfolio, resumé, or college application, both for Indian as well as foreign universities. Needless to say, interning allows students to get up close and personal with something they may have an inclination toward or could be an integral part of their career exploration process.  

Soft Skills such as creativity, persuasion, collaboration, adaptability, and emotional intelligence are listed as the top 5 Soft Skills by LinkedIn in its 2020 Skills Report. These soft skills will help them learn to cope up with the challenges in their adult life encouraging them to learn, live and work better. Internships are perfect channels to help inculcate in students, the soft skills needed in the workplace and leadership positions. 

Internships are also the best way to learn from others. Learning the ins and outs of different career profiles through job shadowing can help students soak up all the information and understand the technical nuances, benefitting them in the long run. These opportunities will equip them with better decision-making abilities through applied learning. They will be able to figure out well about their likings and disliking. At the same time, they will further understand and can work towards strengthening their skills.
Networking plays a pivotal role in career development. To start with, brainstorming through internship ideas with family members, relatives, and close friends can help students avail the right opportunities. No one can emphasize enough the benefits of mentorship in internships.
The coveted work experience students gain through internships is the best real work experience that students can have. It gives them an advantage to an early head start in charting out the right career path for themselves.
By now, you must have known the importance of internships for students. As an educator or career guide, ask your students to take up such internships to make their profiles stronger, gain knowledge, and become more skilled.
If you want to guide your students well or want to enter the ever-green industry of career counselling, become a Global Career Counsellor. It is an industry-ready program that helps individuals to transform themselves into skilled professional career counsellors. The program is a comprehensive guide that covers best practices, techniques and trends in the domain of career counselling. 
To Know More About the Program, Speak to Our Expert Advisor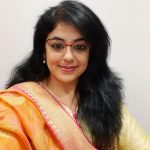 This is Manjula Ovalekar, a trained Global Career Counsellor and founder of NurtureMyCareer.com, career guidance platform for high-school students.
She started her professional journey with IT training and education centres as a career counsellor, moving up the career ladder and held various leadership roles. In her 12+ years of work experience, she has been a successful Centre Head of IT training and education centres. She also had an opportunity of advising parents to choose the right early childhood education during her tenure as Principal of a pre-primary school.