Why is Grade 9 & 10 so important?
High school is the perfect time for students to start preparing for college for so many reasons. Students have enough time to figure out their strengths and weaknesses and build a stellar profile in a streamlined manner. When Grade 9 or 10 students come to you for counselling, ask them to think and brainstorm activities and subjects they love revisiting.
Recommend them to make a list of those activities and encourage them to figure out why they like doing it and make a note of it. To help students figure out their strengths, prompt them to think about the subject they love and ask them to think about activities they love to do without any push from others (parents or teachers). When they have this list handy with them, they can revisit and add to it as they grow. Once you figure out a student's passion, ask them to start thinking about their future by exploring their areas of interest and start participating in the relevant extra-curricular activities like joining clubs aligned with their interests and aptitude. Make sure the student understands the importance of their high school grades and ask them to get down to business and work towards achieving their maximum potential in academics. It's the job of the counsellor to make the students aware that the Grade 9 &10 GPA plus good quality extracurricular activities are considered by the colleges for admission.
College admissions officers specifically look at a student's overall performance to understand how they shaped their journey.
How to Put Students to Work on Their Profile Building?
A counsellor can help students decipher their career path by having series of discussions with them and can also take advantage of various psychometric tests like personality type assessment and ideal career test. Once the student figures out a career path with proper reasoning, encourage them to talk to people in that field. They might be seniors, people working in that area, or someone they know. Students can try to understand the career better by job shadowing, internships, apprenticeship, etc.
Counsellors should motivate students to focus on subjects that they are interested in and score well in the exams. If they are struggling with a certain subject, remind the students that there is no harm in seeking extra help from their teachers, seniors, or tutors so that they understand the concept better and improve their scores.
Academic scores are considered the bread and butter of their college application. Start planning their four-year high school journey. Talk to them about what classes they want to do in their Grade 11 & 12. Help them with a plan to get there. Check out the challenging courses offered in the student's schools and guide them on what they need to do to take those levels of classes in Grade 9 & 10. It could be an AP course or Honors course or an IB HL level course. Furthermore, explain to the student how important it is to maintain a good relationship with their teachers.
Encourage them to interact with their subject teachers and enlighten them on how important it is for teachers to write a winning recommendation for them while applying to colleges.
Also Read: Importance Of Subject & Stream Selection After Grade 10
What else? Let's talk about activities:
Ok, now that we have discussed academics, what else can a 14-16-year-old can do?
Make sure that the student is working on initiatives that are interesting and significant to them personally. I always ask my students to refrain from doing something just to fill the space in the application. Students should understand that this process is not just for college admissions but also for them to discover who they are and what they really like to do. Getting involved in various activities will help them reflect and understand their personality – which is important to grow into a better individual. So, what do I suggest students can do? I motivate my students to do something meaningful to explore their areas of interest. Joining a club that focuses on their interest or starting their own club with like-minded students to showcase their leadership qualities. If they want to explore something new, they are at the right stage. Ask them to go for it. I urge my students to utilize the summer wisely. Along with preparing for PSAT/SAT/ACT, encourage students to be productive. This can be anything – either job shadowing, attending a summer program, internships, working in a library, doing something to help society, or working towards a social cause that they believe in. A counsellor should allow the student to decide on the activity that truly reflects their personality. If you go back and read my previous blog on "Passion" you will find in detail how you can encourage students to explore their areas of interest and how they can keep a record of their activities. Make sure that your students write about their journey of each activity/job/project, reflect and write about what they learned from the experience. This will greatly help the student in the future while writing essays.
The most important thing to reiterate to students is "Quality over quantity". No one is going to count the number of activities that the student has done but they check for quality and consistency.
Role of a College Counsellor
Ask your students to research and ask them to do it well! A counsellor can assist the student in several ways. Counsellors should be up to date with the latest trends and equip themselves to guide and educate students based on their interests and enlighten them with different career options. Share the information on university acceptance criteria, courses that the students need to take and help them understand the level of merit. Always have a structured counselling plan to help students with identifying and understanding their strengths, requirements, time management, practical strategies and insights so that they can make the best decision possible in regards to their stream selection, location of studies, and campus. Many colleges ask for recommendations from a counsellor. Only when you know the student well, you will be able to give an excellent recommendation letter which will be a huge plus in the student's college application.
Lastly, I am sharing with you a few things that I encourage my students to do which will help them make an informed decision while applying to colleges:
Research about different colleges and courses

Attend college fairs whenever possible

Visit colleges and talk to students and faculty if possible

Learn how Private, public and liberal arts colleges are different from one

another.
Look for activities, jobs, or a project that you can participate in your interest

areas.
it's important to discuss as a family to understand the finances and affordability

of colleges.
Start researching about Financial Aid, scholarship options, etc.
These are some tips that you can follow to guide a 9th or 10th grader for college admission preparations.
If you are passionate about helping students in making the right career choices and want to enter the career counselling industry, become a Global Career Counsellor. This is an industry-ready program offered by Univariety in Collaboration with UCLA Extension. The program helps individuals to develop and sharpen their career counselling skills within 50 hours. The Global Career Counsellor Program has helped more than 5720 candidates to polish their counselling skills and transform their careers.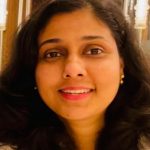 Ms. Mythrayee Kannan is an educationalist, career guide and a trained Global Career Counsellor. She has spent over 15 years in different areas of education working with students of all ages in a multicultural environment. She has constantly upgraded her skills over the years to ensure the best education and guidance for the students in this constantly changing world.
She strongly believes that the "One size fits for all" approach is not suitable to educate or counsel today's generation. Hence, she believes in assisting students with personalized planning by listening to them with compassion, understanding their aptitude, personalities and interests and in turn helping achieve their goals using modern education techniques.