Global Career Counsellor Gold is a one-stop career counselling certification program. With GCC Gold certification, one can develop hands-on experience in career counselling, dealing with multiple types of students, practical experiences, psychometric assessments and much more. 
Our nation needs at least 1.4 million career counsellors to maintain a globally acceptable student-to-school-counselor ratio. And, the Education industry in India is transforming towards a positive change by hiring Certified Career Counsellors.  
Therefore, Global Career Counsellor Gold certification is for individuals who want to make a difference in the Education sector. It is an upgraded version of the Global Career Counselling  Program which comprises of multiple benefits like: 
Globally recognized certificate from

UCLA Extension 
Global Career Counsellor Gold Certificate by Univariety 

Attend

One Day Immersion Workshop

held in major cities

Access to latest

Career Counselling information

Weekly

Friday WhatsApp updates

related to education industry

Shadow 2 Live chat sessions

between

Univariety's

Expert counsellor and student

Access to

psychometric assessments

Relevant job search and resume support 

Shadow a counsellor to 2 schools

in major cities 
There are various other benefits for an individual aiming to enter the education cum counselling industry. But only Global Career Counsellor Gold Candidates get an exclusive chance to attend a One Day Immersion Workshop in major cities across India. 
The Immersion Workshop is conducted by an experienced and certified Counsellor, who not only answers candidate queries but also takes them through the journey and process of becoming a Career Counsellor.  
Immersion Workshop at SP Jain School of Global Management 
We conducted a Global Career Counsellor Gold Immersion Workshop on 21st December 2019, at one of the World's Top-Ranked B-Schools, SP Jain School of Global Management, Mumbai. Candidates from across the country made it to the workshop with full passion and enthusiasm. The workshop comprised of the following: 
Orientation Session

Case Study

Group Discussion

Practical Activities

Candidates sharing their success stories  

Best practices in the counselling industry 

Tools & Techniques of career counselling and career guidance 
And a lot more… 
Candidate Feedback & Thoughts
It made us proud to see our Candidates actively participating and perform during the Immersion Workshop. In conversion with them during the workshop, some of them shared their feedback and thoughts about the course and the workshop with us.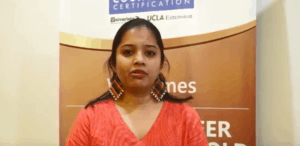 "Global Career Counsellor Program definitely gave me insight into guidance & criteria based on countries and universities. The course broadened my knowledge and today's Immersion Workshop was worth the time, effort and money spent."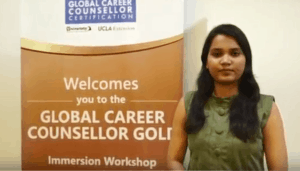 "I am an Engineer by qualification but was always interested in counselling students. I searched for counselling certifications online but there was not a single institute providing this kind of certification, until I found GCC. They not only provide 100% support during the process but also send placement requests. The quality of content is really good, right from K-12 education in India to education abroad. Today's workshop for very interactive and such Case Study based workshops will surely make one a better counsellor."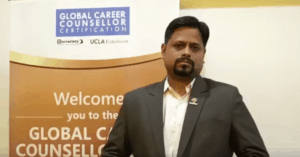 "Psychometric tests helps us gauge and understand children. GCC provides great knowledge and excellent interactive seminars. The information shared is of complete value, and helps a normal counsellor in becoming an Entrepreneur."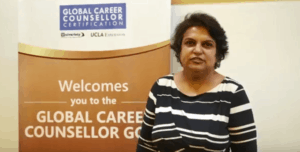 "The Global Career Counsellor program helped me in developing and guiding my students make the right career decision. The course is so organized, updated, and concise, every educator would love to take this up "
Glimpses of the Immersion Workshop 
Global Career Counsellor Gold candidates actively participating in Group Discussions and Practical Team Activities.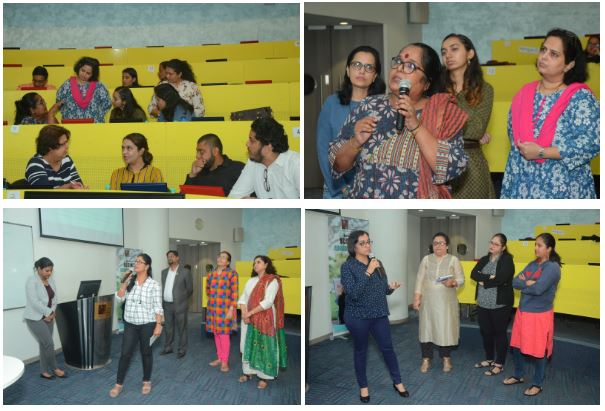 Congratulations Global Career Counsellors
The Immersion Workshop ended with the Global Career Counsellor Gold certificate distribution. Congratulations candidates on this well-deserved achievement.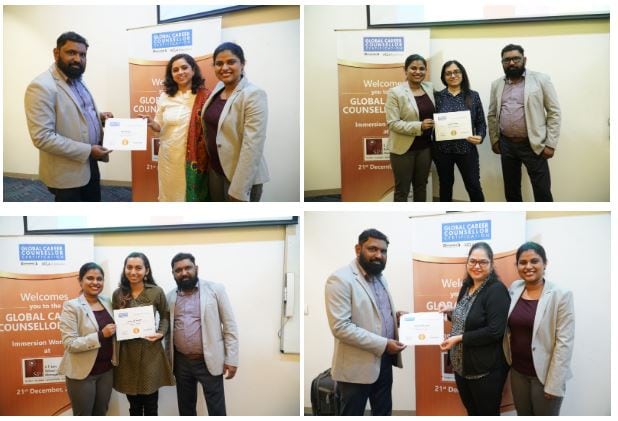 Enter the Counselling Industry with full backup!
To know more about the Global Career Counsellor program by UCLA Extension and Univariety.