Career Counselling has a variety of techniques, methods, aspects, and process behind it.
As an Educator, Teacher, Parent or a Career Counsellor, we primarily look at the need for career counselling in grades K-12. The entire process of Career Counselling is designed to facilitate student achievement, improve student behaviour, and help them developmentally, physically and socially.
Career Counselling doesn't limit only to schools, it goes beyond just the classroom. Right from after-school training, internship counseling, finding the right job, managing professional ups and downs to a personal life crisis.
Today, one of the leading stressors come from careers. Most people suffer from depression, extreme anxiety, and other health problems because they are unhappy with their jobs
What tips and measures would you suggest as a Career Counsellor to help your clients?
Perhaps career counsellors must follow these secret strategies while consulting with their candidates.
Strategies Of a Career Counsellor:
Strategy 1: Assistance in finding the perfect career
A Career Counsellor's main is aim to help their candidates find a career that perfectly suits them and their personality. As a Career Counsellor one must focus on what the candidate is looking for, his/her interests, key areas of achievement and expertise and more. To do so, a career counselor can conduct various tests depending on the type of candidate. Some may need a basic level of test and some may require an intense test to figure out what their key areas of interest are for a suitable career. The tests vary from surveys, questionnaires, deep talking to psychometric tests. These reveal the personality traits of the candidate and gives out a clear understanding of what type of job would be a good fit for them.
Strategy 2: Rate Careers and Measure Goal
This strategy is one of the most applied ones by Career Counsellors. It is used to identify a candidate's ideal career or best-fit goals by rating every career goal on a scale of 0 to 10. Here, those who rate a career option 0 clearly have no interest in that particular field, and the ones who rate a career option 10 or close to 10 have a clear interest in the field. This type of analysis is very critical at the initial stages of career counselling since the counsellor is still trying to understand what the candidate wants. The numbers will help a counsellor guide the candidate towards the right and best possible career path
Strategy 3: Encourage the 'Out of the Box' approach
Most of the students don't have the right information at the right time. By the right information, we are referring to the upcoming and growing career options available today. 85% of the students and parents are unaware of the various career paths and end up picking typical careers that may or may not suit their interests. As a career counsellor, one must encourage candidates to think out of the box by exploring various career programs, projects, internships, etc. This will boost up the confidence level of candidates and also make them passionate about achieving their goals.
Strategy 4: Groom your candidate for the right job
A career counsellor deals with different types of candidates with each candidate holding a wide range of interests. Grooming your candidate for a job is the next step after finding what your candidate wants to pursue in life. The entire process of reaching this step involves tests, surveys, one on one talks, multiple sessions, psychometric tests and more. Once your candidate is clear about his/her career options, it's time for you to groom them to get that job. Oftentimes, these candidates need the help of a career counselor because they do not have a strong network. Therefore, the usual advice of networking for a new job does not work them. Instead, the counsellors find that these candidates need individualized plans that focus on their strengths, such as recruiters, cold calling, and answering help wanted ads.
Career Counsellors play an integral part in every student/candidate's life. Their key responsibility as a guide results in helping candidates find the ideal career and set career goals. By using the above-mentioned strategies, career counsellors not only help in providing proper guidance but also contribute in shaping a person's future.
Global Career Counsellor Certification
The Global Career Counsellor Certification by UCLA Extension and Univariety is an all-in-one guide to career counselling in India and abroad across various curricula. It is a 40+ hour's online course exclusively designed for Career Counsellors, Educators, Teachers, and any professional seeking to have a career in the K-12 industry.
To Enhance Your Skillset Knowledge With The GCC Program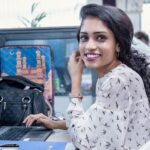 Sukriti is a Hyderabad-based Writer, covering the exciting world of Career Counselling and Entrepreneurship. She also writes about mega-trends in education, diversification for Teachers & other individuals with a focus on how innovation and upskilling can help them grow professionally. She is an MBA in Public Relations & Event Management. When she is not trying to understand complex changes & needs in the counselling and education industry, she enjoys travelling and watching movies with a cup of black ginger tea.