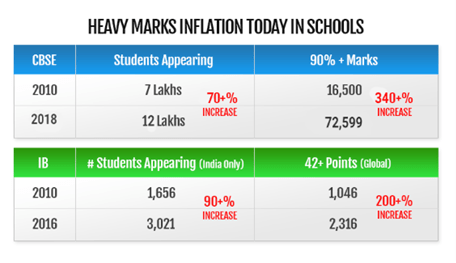 With competition among students at an all-time high and with 92% of students not receiving any form of career guidance in schools, the role of an educational consultant becomes critical.
An educational consultant is one who is employed by either a firm or serves independently to solve students' issues, primarily which involves:
Shortlisting courses/streams to opt for,

Building college-ready profiles in terms of activities to be undertaken, and

Preparing for Colleges in terms of SOPs, LORs, Essays, visas, etc.
What Does an Education Consultant Do?
1. Shortlisting Courses:
With every 1 in 3 University students unhappy about their subject choices, the importance of subjects to be taken up in high schools is critical. Students need that clarity of mind to decide their futures and that is possible when an educational consultant steps in and helps in:
Identifying the right subject fit while assessing a student's interests, attitude, abilities and personality type,

Interpreting the results of Psychometric Tests to help students narrow down their choice of possible careers, and

Suggest possible programs and practical ways through which a student can better understand his/ her subject fitment.
2. Building College Ready Profiles

:
72% of the World's leading Universities look at non-academics as an important part of their admissions requirements. This makes 'Beyond Academics' as an integral factor for building students' profiles. An educational consultant guides a student in:
Identifying the Universities to apply to,

Highlighting their admission requirements and suggesting possible programs that a student can opt for, and

Identifying the types of activities and their duration and sharing a roadmap for student success.
3. College Admissions:
College applications require a range of activities to be undertaken by the student, which requires an expert's help as an educational consultant's:
Documentation: SOPs, LORs, college application essays are critical when it is down to applying for colleges in India and abroad, thus making it important for a student to put his/ her best forward.
Scholarships: Educational consultant's expertise can help a student in planning out his/her finances better through a scholarship application. It helps a student in:

Showcasing merit/need-based application to the admissions' officers, and

Highlighting the scholarship on their resumes as well.

Visa applications: Students need to prepare well while applying for a visa to universities abroad especially to the US. This requires their financial background check, additional test scores, etc.
An educational consultant's advice comes handy in a BIG way which helps students make the right decisions at the right time. An educational consultant when armed with the right tools and techniques like the UCLA Extension's Global Career Counsellor, cannot only guide their students better but also upgrade their careers!
To become a certified Global Career Counsellor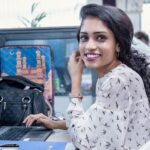 Sukriti is a Hyderabad-based Writer, covering the exciting world of Career Counselling and Entrepreneurship. She also writes about mega-trends in education, diversification for Teachers & other individuals with a focus on how innovation and upskilling can help them grow professionally. She is an MBA in Public Relations & Event Management. When she is not trying to understand complex changes & needs in the counselling and education industry, she enjoys travelling and watching movies with a cup of black ginger tea.